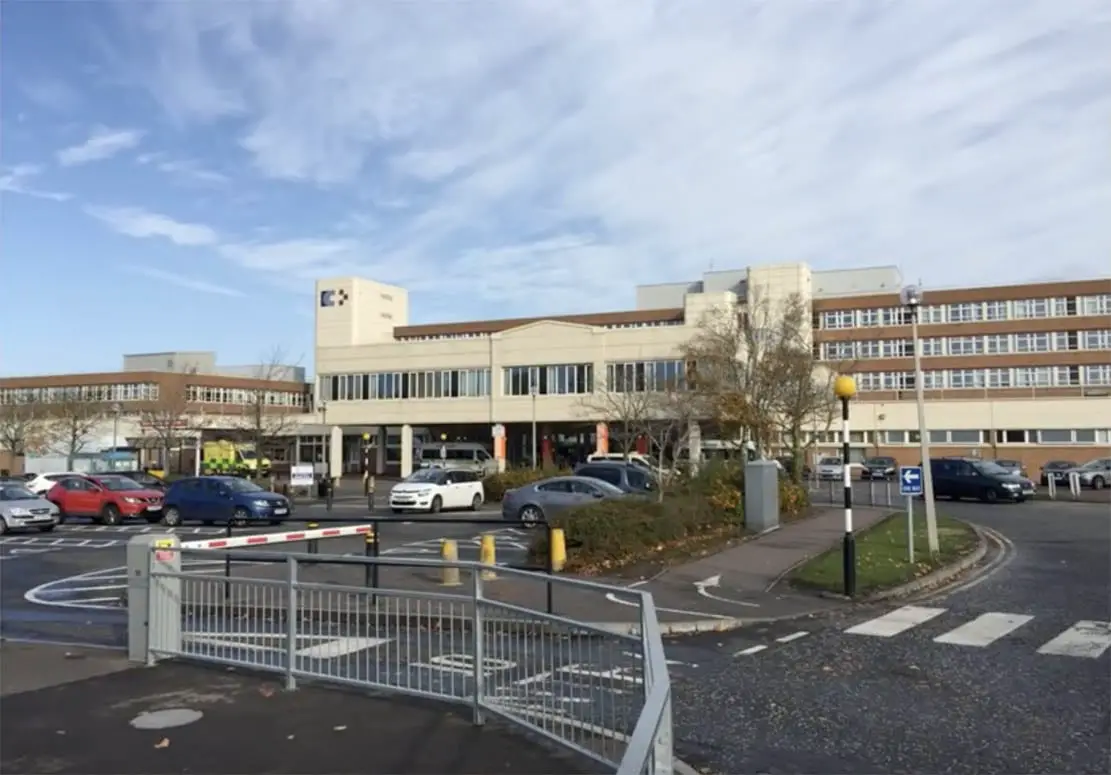 Approximately 60 per cent of Covid-19 cases being treated by the Southern Health and Social Care Trust are people infected with the Kent variant of the virus, the Trust's Director of Medical Services has confirmed.
Speaking at a virtual meeting of the Trust's Board, Dr Maria O'Kane said the new variant was just one a of a number of reasons Covid-19 is so prevalent within the Southern Trust area.
The 'Kent variant' is new strain of the coronavirus which was first identified in the English county in September.
It is now the most common form of the virus in England and Northern Ireland and has spread to more than 50 countries.
Scientists believe the variant spreads up to 70 per cent faster than others and it may be up to 30 per cent more deadly.
However, it is understood both the Pfizer and Oxford-AstraZeneca vaccines will work against the Kent variant.
When asked to explain why the number of Covid-19 patients within the Southern Trust was so high in comparison with other Trusts in Northern Ireland, Dr O'Kane explained there were a number of reasons, including the prevalence of the Kent strain.
"We think from local data and obviously we are dependant on the regional virology lab to give us that, but we think that up to 60 per cent of the Covid presentations we are seeing are the new [Kent] variant," said Dr O'Kane.
"That automatically increases the transmissibility of this and as we know it is anything up to 70 per cent more contagious."
Dr O'Kane also identified other factors impacting the Southern Trust to a greater than extent than other areas of Northern Ireland.
"We also know we have levels of shared housing, factory workers and people sharing lots of communal space.
"On top of this we have higher levels than the rest of Northern Ireland of Black and Asian Minority Ethnic (BAME) groups who tend to live in much bigger household groupings than the rest of us and that can be a factor.
"We also have a concern about language barriers.
"One of the things our GP colleagues will say to us is that the BAME community access services in the evening time rather than during the day because they tend to be working very long hours.
"That could also mean they are missing out on a lot of health care information during the day when everyone else is probably picking it up so they probably do not get access to the same information the rest of us do."
However, despite this stark message, Dr O'Kane did say there is evidence to show the vaccine is already having a positive impact locally.
"We are beginning to see that the vaccine is making a difference," said Dr O'Kane.
"Maybe not so much in terms of the absolute impact of catching Covid-19 but the impact of Covid-19 when you do catch it.
"The vaccine does seem to make it a bit less virulent if you have been vaccinated. That said, the concern then becomes that this could breed complacency.
"We can't afford to be complacent about this it is a transmissible disease and we have a lot of control with regards to limiting our interactions to try and reduce the spread of this."
Sign Up To Our Newsletter