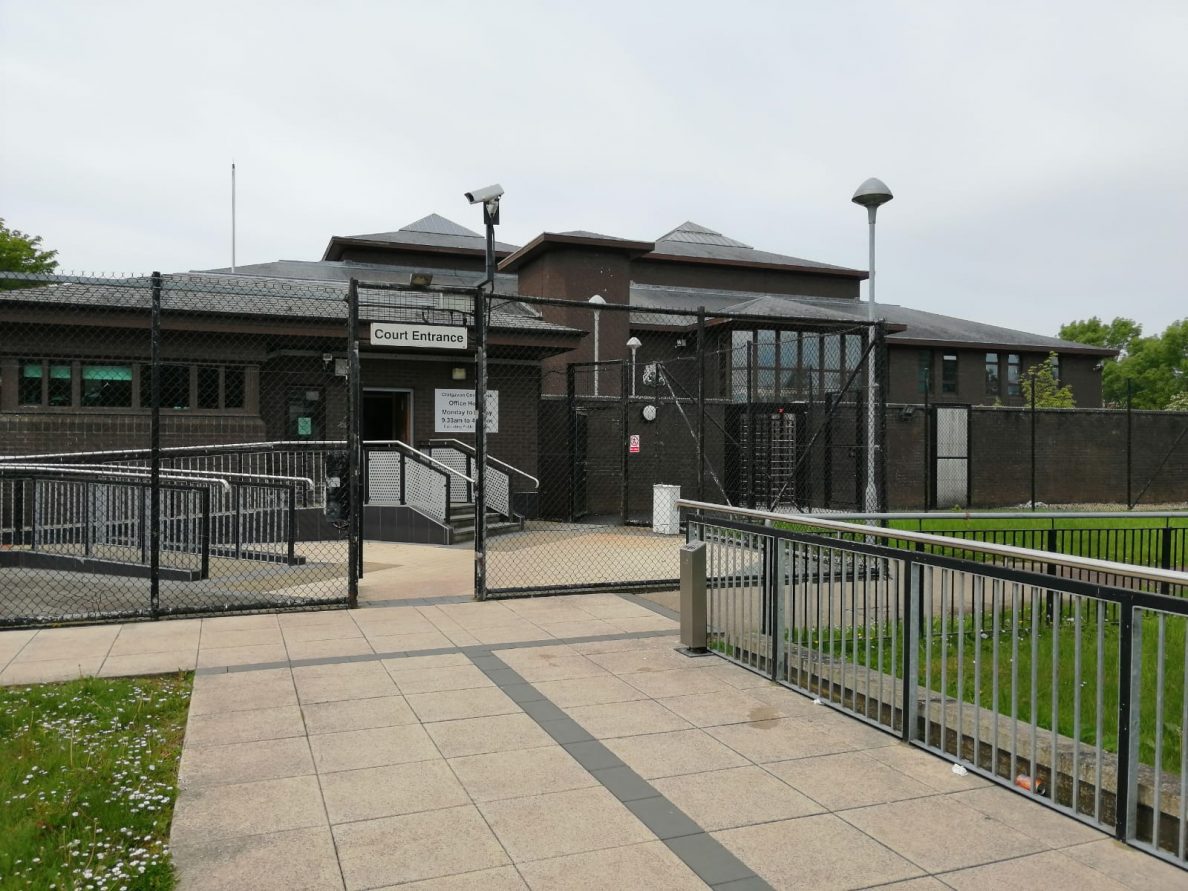 A Magherlin man jailed for six months in prison after being unable to stop taking drugs is to appeal the sentence.
Court heard the 42-year-old, who was in breach of a suspended sentence for similar offence, had weaned himself off other substances through the use of cannabis.
Daniel Irvine, of Clarendon Park, pleaded guilty to possession of Class B at Craigavon Magistrates' Court on Wednesday.
Defence barrister Peter Coiley stated: "The problem for Mr Irvine is that this offence was in breach of a suspended sentence. Any merit in this plea is that he has dealt with his other drugs problems and has weaned himself off them by using cannabis.
"I accept that this is not good enough for this court but through his whole record he has never been given a probation order."
District Judge Bernie Kelly commented: "I can't, not if he is in breach of a suspended sentence for exactly the same offence within months of it being imposed."
Mr Coiley said: "Then I ask that you consider deferring sentencing in this matter for the remaining six months of his suspended sentence".
District Judge Kelly replied: "There is no merit in that, he has not demonstrated or made any changes to his life.
"He was given a suspended sentence in February 2018. He was told that any appearance in the court for drugs offence would end up in him going to prison and that did not have an impact on him."
Mr Coiley stated: "In the pre-sentence report Mr Irvine outlines that he is aware of the suspended sentence and is prepared to do anything to prevent him going into custody."
District Judge Kelly quipped: "Except stop taking drugs."
Mr Coiley commented: "The fear of going back into custody could act as an incentive for him to deal with his problem.
District Judge Kelly said: "Mr Irvine, the incentive to get you off drugs was the imposition of a suspended sentence."
The defendant was sentenced to three months in prison for this offence and the district judge invoked three months for the suspended sentence making a total of six months in custody.
It was made known to the court that Irvine wished to appeal the sentence. He was released on his own bail of £250 pending this appeal.
Conditions of this bail included a ban on non-prescribed drugs and a curfew between 8pm and 9am.
Sign Up To Our Newsletter