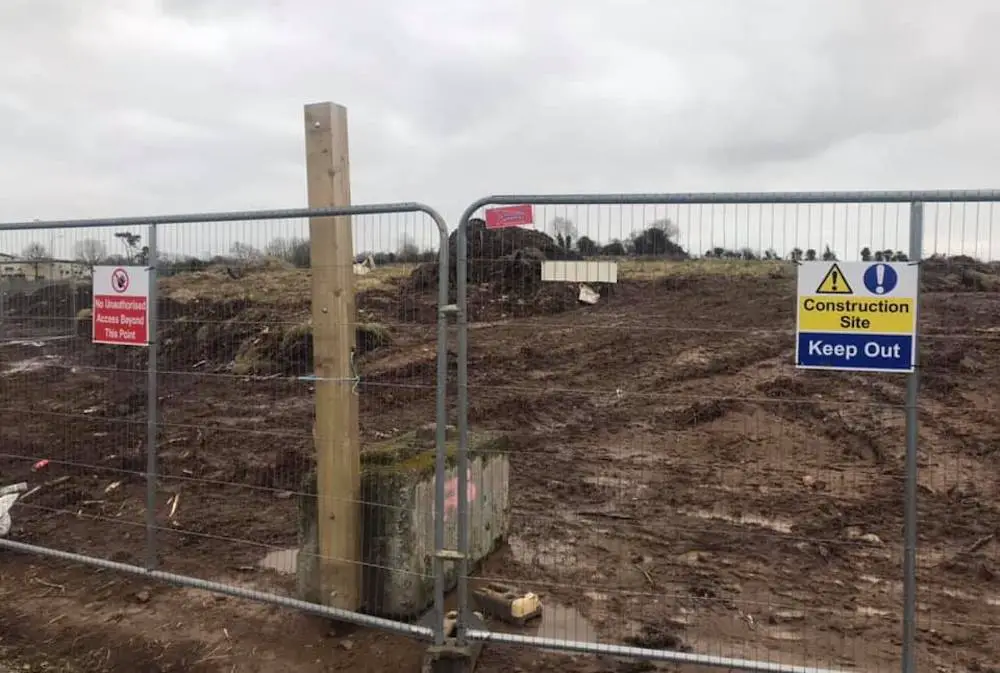 A £25million new school build in Craigavon is being hampered by repeated acts of vandalism and anti-social behaviour.
Lismore Comprehensive have hit out at those wreaking havoc at the school's new build site in recent weeks.
In a statement, the School said that while "it is great to see the progress being made on our new school, which will be an invaluable resource for the entire community", there are concerns.
"Unfortunately, over the past few weeks there have been a number of episodes of vandalism on site which have impeded the work of the contractors, who have made such a prompt start on our new school.
"We ask for your support in ensuring this anti-social behaviour does not continue, allowing the contractors to remain on schedule in providing us with our new school. 'A School Valued and Connected to the Local Community'."
Sinn Fein MLA John O'Dowd has asked those responsible for the anti-social behaviour and vandalism to "desist".
"The new school has been long awaited and is a facility for the entire community. There is great pride and anticipation within the local area about the new school and I have no doubt the local community will keep a watchful eye on the site," he added.
Speaking at the prior work beginning, Principal Shauna Lennon, said: "The new school building will be a state of the art facility, fully sustainable and constructed to the highest standards, providing a quality educational environment for 1200 pupils, with a construction cost of approximately £25m."
The construction period is expected to last until February 2023.
Sign Up To Our Newsletter