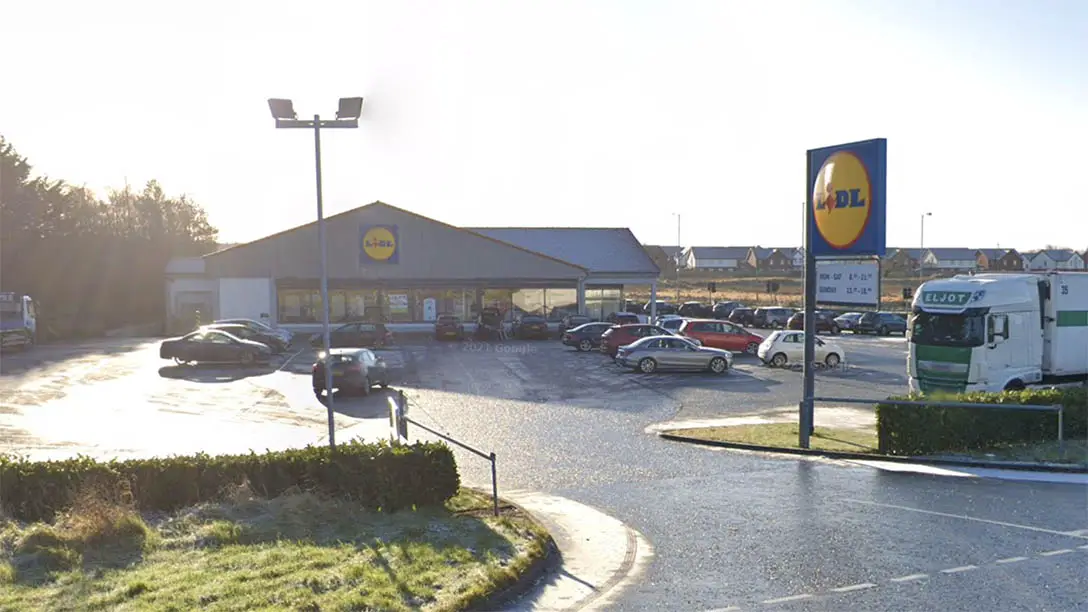 Plans by Lidl to demolish its existing Craigavon supermarket and replace it with a £3.5 million 'concept store' have been given the green light.
The application, which represents a renewal of planning approval, came before the January sitting of Armagh City, Banbridge and Craigavon Borough Council's planning committee today (Wednesday).
As Armagh I reported on Sunday, the fresh application for the development, which would sustain existing staff roles and also create an additional 10 supermarket jobs, was being recommended for approval.
And councillors have now endorsed the opinion of planners by giving it the go-ahead.
The retailer currently occupies a substantial site at Balteagh Road, where it hopes to expand operations.
In order to do so, it would require demolition of the existing store and a complete new-build.
It is a move which would support around 200 jobs in the local construction industry, according to the applicant.
Lidl has previously been given approval for the plans back in 2017 but had been seeking to renew that permission and press ahead.
A new application was submitted in the summer and went before the planning committee today after several months of detailed considerations.
The submission had confirmed there were no changes made to the original application which was given the go-ahead in February 2017 but had not yet proceeded.
Lidl still hopes to build bigger and better in Craigavon and the renewal of planning permission should now see that happen.
As we reported at the weekend, the design and access statement indicates hopes by Lidl for a new concept store, which will "have a significant emphasis on sustainability and are designed to have minimal maintenance costs and low energy consumption".
It adds: "The new concept stores are configured to minimise stock handling from delivery to shop floor. Products are often displayed in their original pallets or boxes to minimise the time associated with conventional shelf stacking.
"This model is designed to ensure that Lidl can offer the lowest possible prices to its customers. Lidl operates on lower profit margins than the major supermarket operators and its model limits its ability to be flexible in terms of design and store format."
According to the submission, the proposal is a "modern, attractive building, and will be very similar to the new concept Lidl stores built in Northern Ireland including the recently constructed stores at Magherafelt and Lurgan that have been warmly received by their local communities".
The new store will have a floorspace of over 26,000 sq ft – over 8,000 sq ft more than at present. The total sales area increases by close to 1,500 sq ft.
The design statement adds: "The sales area will be large enough to comfortably stock Lidl's full range of goods in a manner that they are easily accessible to all customers. The store will be spacious and bright with extensive glazing
provided to its Balteagh Road elevation. It will significantly improve the shopping experience.
"Staff welfare facilities are considerably improved and include staff showers, locker room and canteen among other facilities."
The issuing of planning approval now means the discount retailer can proceed with plans when ready to do so with conditions including that work begin within the next five years.
More details to follow on this story.
Sign Up To Our Newsletter