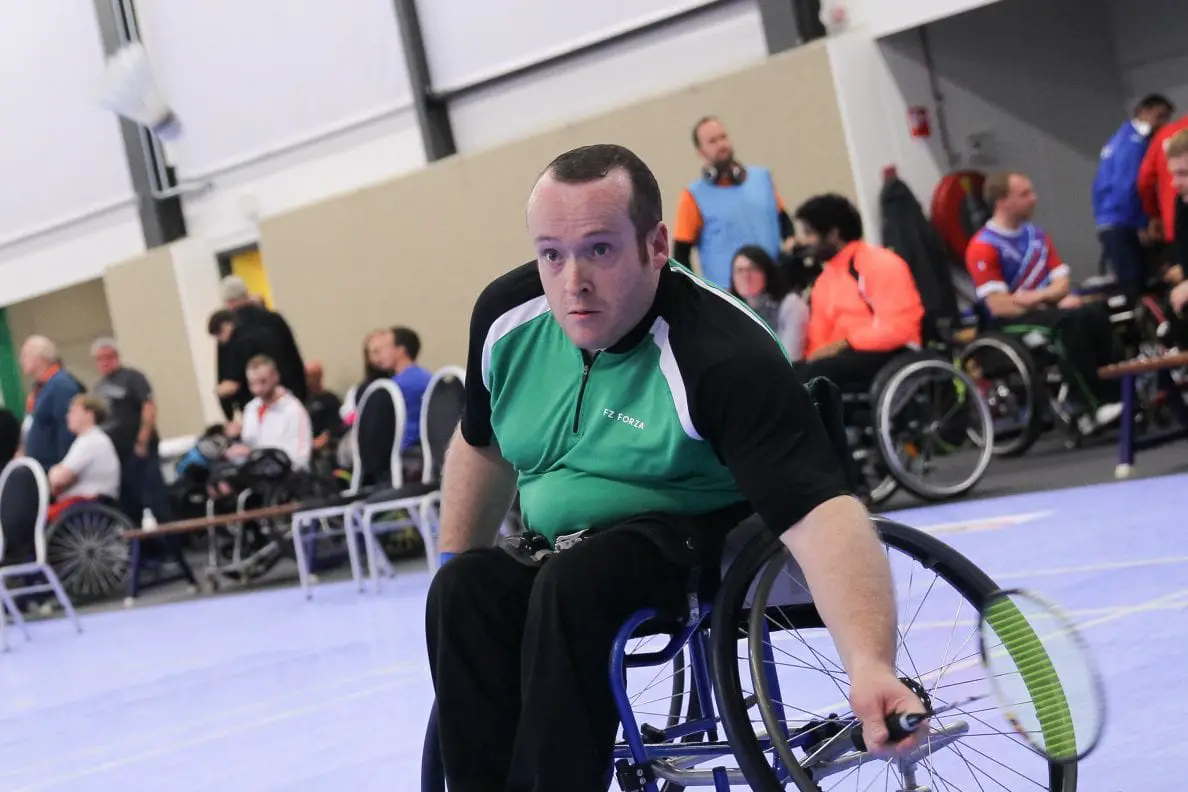 One of Ireland's top para-badminton athletes now has his sights set on competing at the 2020 Paralympic Games in Tokyo.
It is the latest goal for Chris Stewart – who works in the Housing Executive's Craigavon office – who has just recently returned from the World Para-Badminton Championships.
He travelled to South Korea in November to take part in the global para-badminton competition as part of Team Ireland.
Throughout the competition Chris played two Singles and Doubles matches, with partner Michael Smith, while also managing to fit in time to sample the local cuisine and culture.
Chris explains why competing in South Korea meant so much to him.
"I live and breathe badminton, training five days a week on top of working at the Housing Executive so being chosen to represent Ireland at the World Para-Badminton Championships makes all this hard work worthwhile," he said.
"South Korea is a beautiful country and everyone there was really welcoming. I felt incredibly proud when I did my 'lap of honour' during the opening ceremony and playing in the Dongchun Arena was a once in a lifetime experience."
Although Chris did not take home any medals to his family in Laurelvale, he has been phenomenally successful in the sport.
In fact, he is one of the top wheelchair para-badminton players in the world and is currently placed in the Top 50. He has been playing para-badminton for nine years and encourages others to take part.
"Everyone involved in the sport is so supportive," he added.
"Through competing I have been able to travel across the world and meet amazing people. I started the sport on a whim and I would urge everyone to give it a go."
His colleagues from the Housing Executive are delighted that the world is getting to see how talented Chris is and wish him every success on his journey to the Paralympics.
Sign Up To Our Newsletter