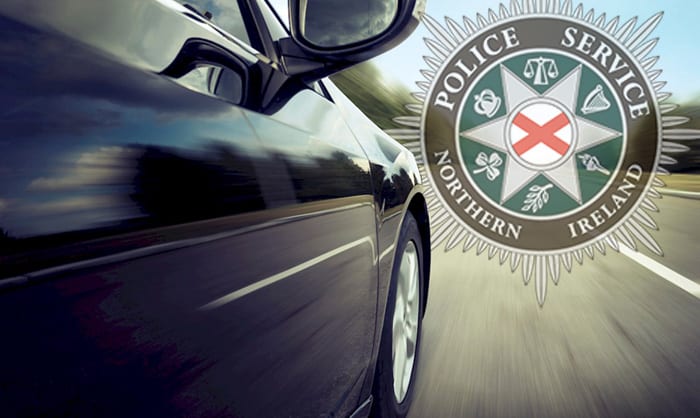 Are you someone who winds down your window and hurls abuse at officers who've set up a speed check?
This morning, the PSNI in Craigavon has exposed a few urban myths around the subject of speeding tickets.
In a social media post, dripping with sarcasm to highlight a compelling and persuasive point, officers articulated that they did not need to be dressed "head to toe in fully luminous gear in order to give you a speeding ticket" or nor do they "cheat and carry special tins of silver body paint so they can more effectively hide behind lamp posts to harass motorists".
And they don't need their hat to give you a ticket. These are the facts, despite "some bloke on Facey" describing the former as fact.
PSNI Craigavon took to Facebook in their usual ardent fashion and explained exactly why speed checks are carried out.
"Perhaps officers go out with the speed gun to places where residents, motorists and pedestrians have voiced concern about speeding cars," the post read.
"Occasionally we pop up at random to conduct these checks, but the vast majority are called for by YOU, the public at the very spots we go to.
"Furthermore, the money doesn't go to our tea kitty or Christmas do. It goes to some big pot somewhere. No bonus, no quota…nothing.
"There are also guidelines about who gets advised about their speed, who gets the speeding course, who gets a ticket, and who gets sent to court, based on what speed they're doing. If someone tells you they got a ticket for going 1mph over the limit then at worst they're telling you porkies and at best they're leaving out the bit where they already have 6 points on their license for speeding.
"Also, there is no law about standing in a fully luminous onesie with a flare up to warn drivers of the impending motorist harassment brigade. If you don't speed, you won't get caught. If you do get caught, blame your right foot, not us.
"So next time you see one of our guys or girls standing with a speed gun, instead of tutting or, (it's happened, outside a primary school too…) winding down the window and yelling, "Jobsworth ******s!", consider that someone in that area has raised concerns about the driving there, and that we're doing what we can to help them."
Read more news:
Co Armagh care home 'not fit for purpose' shuts suddenly
Woman sentenced after subjecting 15 horses to unnecessary suffering
Libraries continue to decline as only one in four adults visited last year
'Thieves and thugs will be dealt with' warns vigilante graffiti
Business owner offering £1,000 for info after thieves steal catering van
Brave John's family direct donations in lieu of flowers to help other cancer sufferers
Emergency services at scene of two car collision near Craigavon Area Hospital
Friends and family devastated as inspirational John McNally loses brave battle with illness
Become a member
Support local, independent businesses by becoming an independent member.
Become a member