Armagh City, Banbridge and Craigavon Borough Council is calling on residents to choose which recycling service option they would like to see rolled out next year with a consultation exercise to run until the end of August.
A green wheelie bin – successfully in place in the wider Banbridge and Craigavon area – could be rolled out across the old Armagh Council area or a wheelie box system – three separate stacked boxes for recycling.
Take close look at the contents accepted in each box and ask yourself how often you would recycle the following items: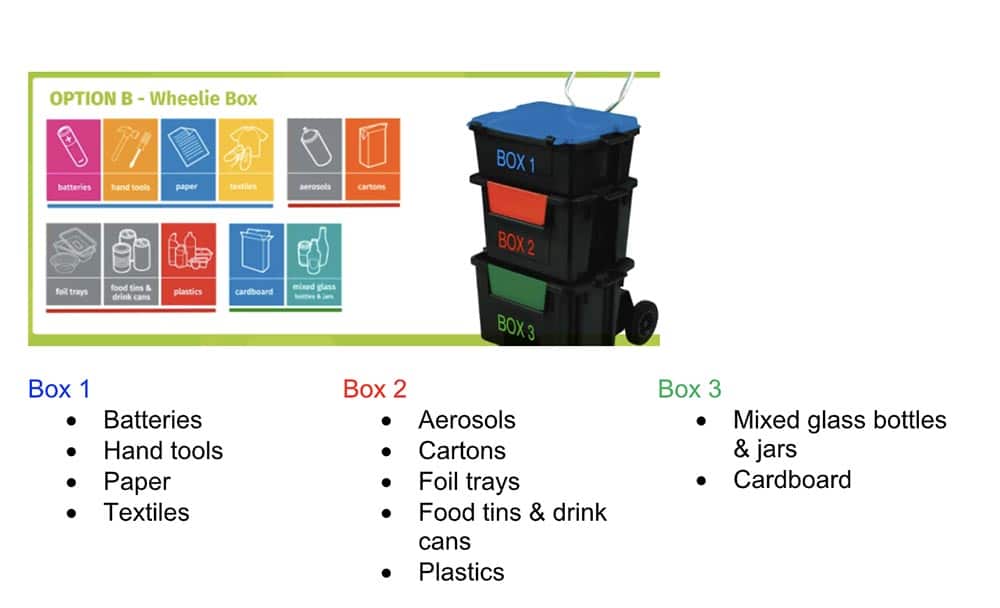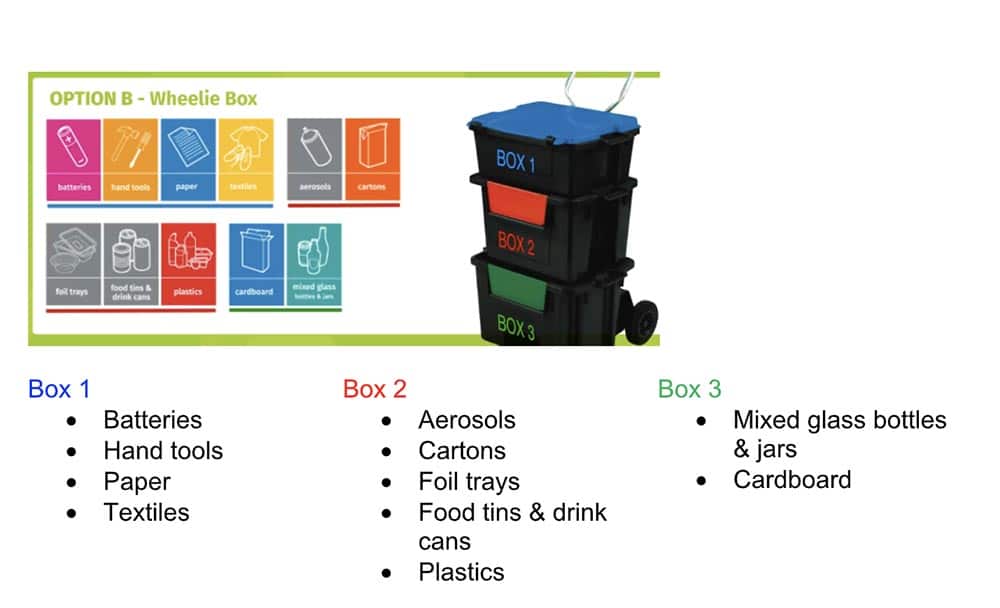 Upon reviewing the contents permitted in each box, Managing Director of Re-Gen Waste, Joseph Doherty commented that 'Box 1' would probably remain empty much of the time, "How many batteries, hand tools and textiles does the average Armagh household recycle every week?
"One or two newspapers, a couple of batteries once a month and most of us would rather donate our second-hand clothes to charity, to help raise money for good causes."
He continued, "It's actually Box 2 and Box 3 where 99% of the household recycling will go, so in comparison to the 240 Litre capacity the green bin holds every two weeks, the boxes in reality, offer less capacity to the householder to recycle their waste.
"We have listened carefully to all the noise surrounding the Council's Consultation and have heard the Armagh residents' voices loud and clear. They want one recycling bin for convenience, they don't want to struggle with cracked boxes, missing lids, rejected collections, litter and mess – it's the green bin for them!"
Benefits of the Green Bin:
– One, big 240 Ltr bin for all co-mingled household waste
– No in-home sorting required for recyclables
– Sturdy and upright
– No mess left behind
– Doesn't blow away in wind
– Easily handled from home to kerb
– No stacking and re-stacking required
– X3 faster to empty
– Lots of room for return to school shoe boxes and cardboard from online purchases
– Saves ratepayers' money
– Increases Council recycling rates
– Diverts waste from landfill
– Top Recycling Councils use co-mingled bins
Sign Up To Our Newsletter
Sign up to our newsletter for major breaking news stories as they happen – right to your inbox.