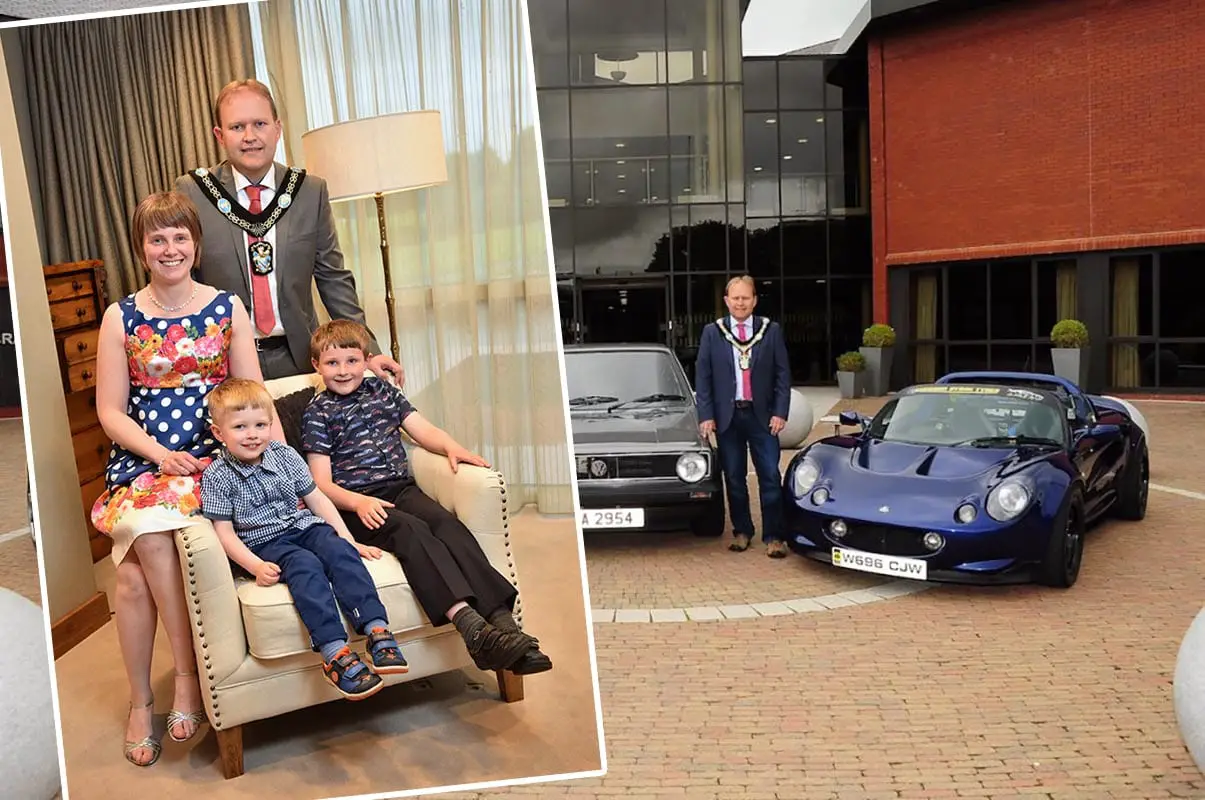 As Alderman Gareth Wilson's term as Lord Mayor for Armagh City, Banbridge and Craigavon draws to a close, the Borough's First Citizen looks back at the highlights of what has been a highly successful and enjoyable tenure since taking up the Chain of Office in June 2017.
"It has been a great privilege and the proudest moment of my political career representing Armagh City, Banbridge & Craigavon Borough as Lord Mayor.
"The unforgettable journey has been more than I imagined it could be and one I will never forget.
"It was especially enjoyable to be able to share the experience with my wife Allison and our two sons Lewis and Micah who were able to accompany me at many wonderful events, creating many great memories.
"At the beginning of my term as Lord Mayor I pledged to work for all our citizens and do all that I can to maximise opportunities to see the Borough develop socially and economically and it has been so special to see those aspirations realised.
"It was important for me to recognise our community and voluntary sectors, promote faith in the public square and pay tribute to those in our Borough who make it a great place to live, do business and raise families.
"I am proud to have been able to host many superb voluntary and charity organisations for the tireless work they do to help and improve the lives of so many from all walks of life. It was my honour to choose Air Ambulance NI as the official charity for my term in office and thanks to the unbelievable generosity of the public we have managed to raise £15,000 for this extremely important service.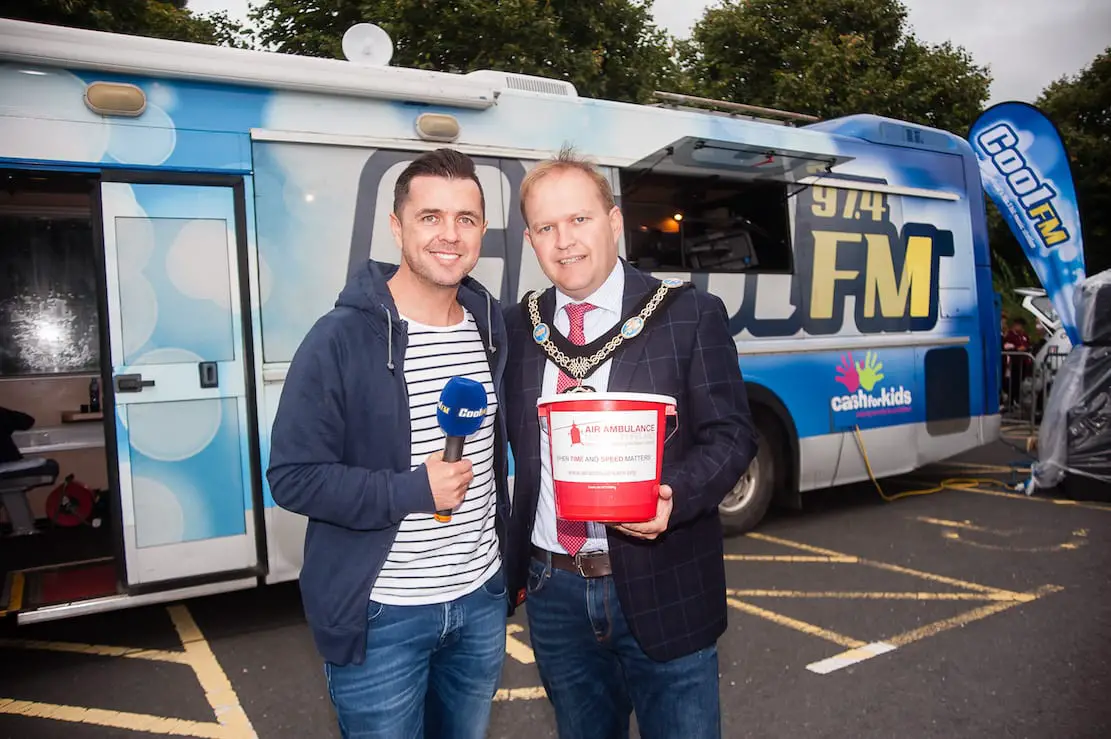 "There have been many memorable moments for me throughout the year, however representing the Council at the 'Go West' export trade mission to Chicago was a particular highlight. I was delighted to recognise the commitment and special achievements of others through our ABC Community Awards and the Borough Business Awards as well as being able to honour a number of special individuals at receptions at the Palace in Armagh.
"I have also been completely blown away by the range of sporting talent we have within our boundaries and have enjoyed congratulating each of the individuals and teams along the way. It has been a privilege to welcome visitors from across the globe to our Borough such as China, USA, Poland, and most recently a fantastic Indian Choir.
"I was delighted to indulge my interest in cars by being able to host two Cars, Bikes and Coffee events at Craigavon Civic and Conference Centre –raising an amazing £4,000 and have had the pleasure to cut the sod of the new Leisure Centre in Craigavon and open the new Urban Sports Facility in Banbridge to name a few of the new facilities open or underway by the Council.
"I really enjoyed the NI Shooting Championships in Scarva at the beginning of May where I got to shoot with world champions and on top of that have received over 8000 guests through the doors of the Palace in Armagh, Criagavon Civic & Conference Centre, and the Civic Building Banbridge – culminating in 500 people helping me to celebrate the Royal Wedding of the now Duke and Duchess of Sussex with Royal Tea parties, making my whole term of office an extremely busy but extremely enjoyable experience.
"On a personal level I can't thank my Council colleagues enough, firstly for nominating me and subsequently supporting me in my role during the year. My Mayoral team, led by the brilliant Susan Parks, have been simply outstanding and have gone above and beyond to make my term so memorable, I am forever in their debt.
"I'm grateful to the Deputy Lord Mayor, councillor Sam Nicholson, for his hard work and support over the past 12 months in helping to promote the Borough as an open, inclusive, welcoming and inspiring place to live, work, invest and visit.
"I would also like to offer my successor my warmest congratulations and wish them every success in leading the Council over the next year and hope they enjoy their term as Lord Mayor as much as I have.
"But most of all I would like to thank the people of the Borough for making my year as Lord Mayor such an unforgettable and positive experience. The Borough has a such a rich and diverse tapestry of community life and community spirit and the sense of belonging our citizens radiate has always shone through, no matter what the event or occasion. It is this exceptional quality that undoubtedly makes Armagh City, Banbridge and Craigavon Borough the special and welcoming place it is."
Sign Up To Our Newsletter