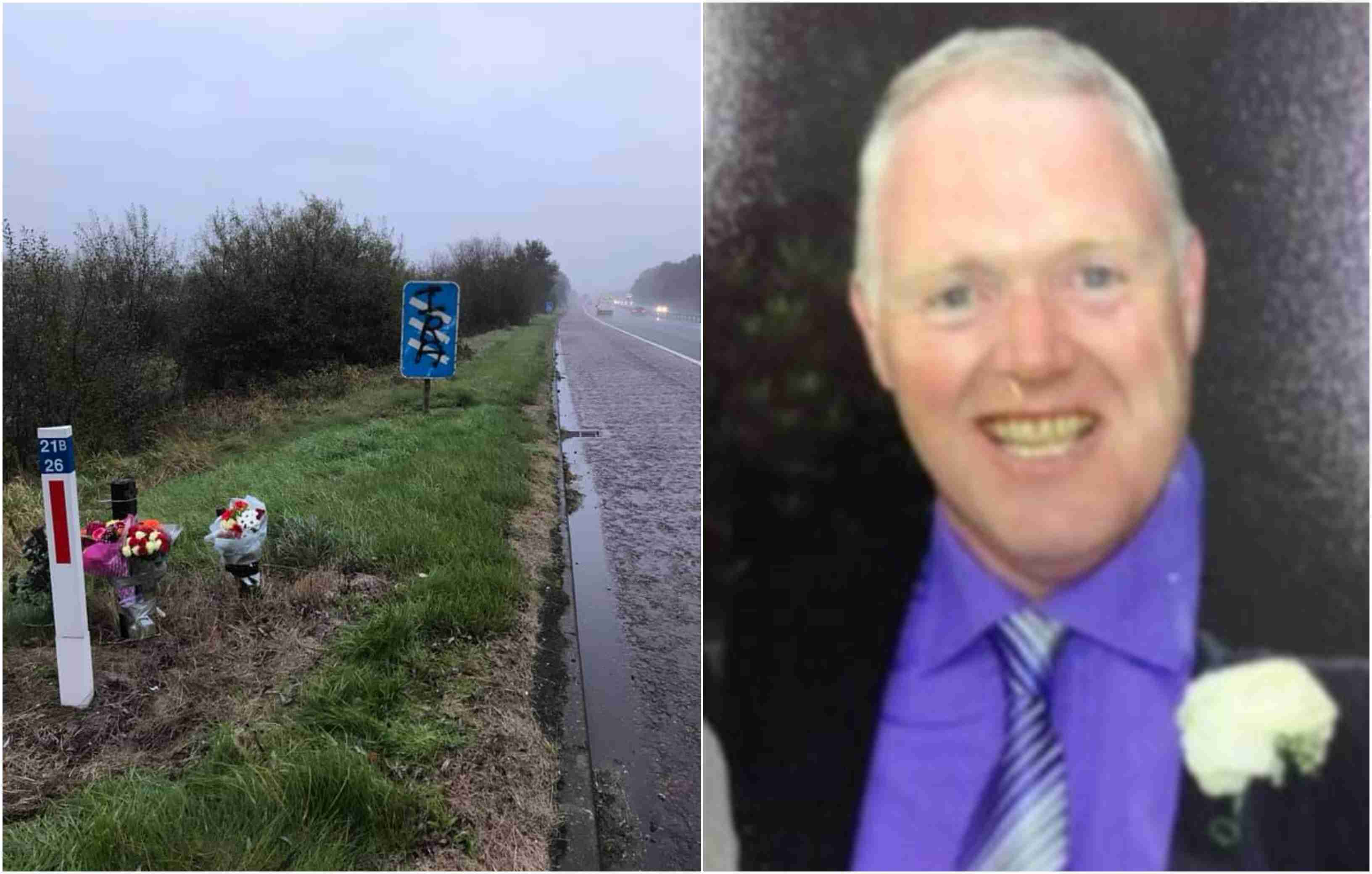 The son of murdered prison officer David Black says he was "shocked and saddened" to see IRA graffiti spray painted on a road sign beside the spot where his father was slain.
Kyle Black, now a DUP councillor in Mid Ulster, was among a group of family members visiting the site on the M1 in Co Armagh this morning – on what is seventh anniversary (November 1) of this father's death.
"This morning we visited the place where dad was murdered to lay flowers," he explained.
"‪We were shocked and saddened to see 'IRA' graffiti spray painted on a road sign beside the spot.‬
"‪To stop on a busy motorway to do this shows how sick, vile and sad individuals they are. ‪Let go of your hate!‬
"Thank you Carla Condell Lockhart for organising to have the graffiti removed."
DUP MLA Jonathan Buckley added: "This is truly sickening, surely the Black family have been through enough.
"I've reported this hate crime to both Roads Service and the Police."
David Black was driving to work in Maghaberry Prison when he was shot at 7.30am. He was near the Lurgan turn off on the M1 when he was fired upon by another car.
Newsletter
Sign up for our weekly newsletter here.