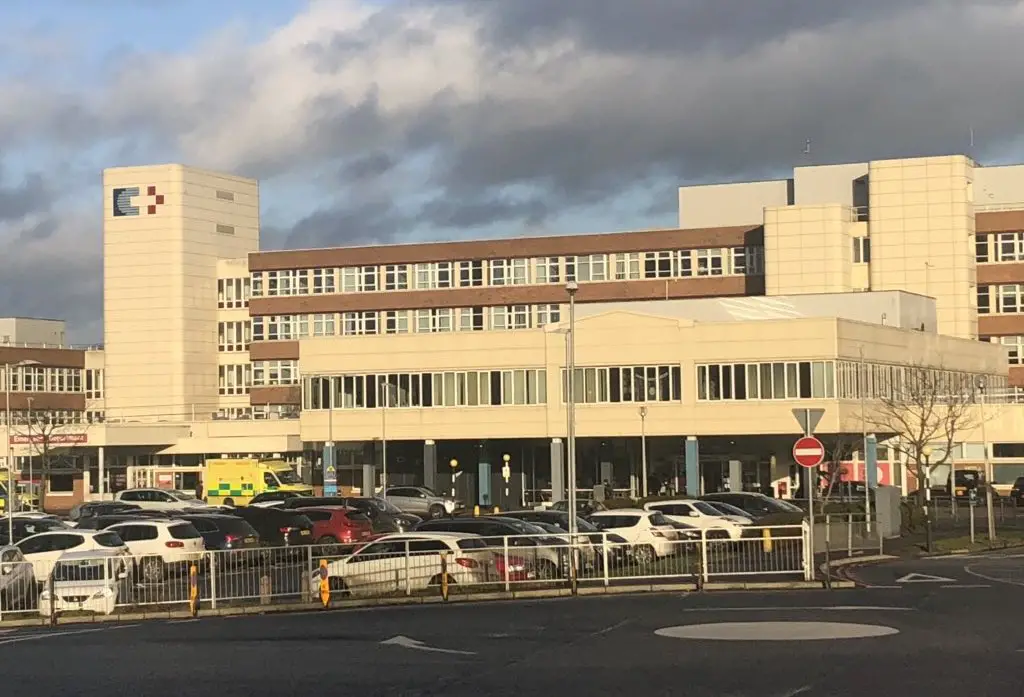 A Co. Armagh man who trashed a hospital triage room has been jailed for five months today (Thursday).
Banbridge Magistrates' Court, sitting in Lisburn, also heard that on February 8 this year, 30-year-old Jamie Donnel Geddis, had been arrested for threatening to kill his partner during a barrage of phone calls and text messages, during which he also head-butted an officer and spat on the back of a constable's head.
Taken to Craigavon Area hospital Geddis, who appeared in court via videolink from prison, damaged numerous items in the triage room and was "abusive and aggressive" towards hospital staff.
A prosecuting lawyer told the court that the previous day Geddis, from Dingwell Park in Lurgan, had been arrested for another barrage of texts and calls to his ex-partner and five days after he had taken a joy-ride in a car she had borrowed from a work colleague.
The lawyer told the court police signalled for the Toyota Avensis car to stop on the Olde Golf Links Road in Portadown but with Geddis behind the wheel, he carried on driving and veered across to the wrong side of the road.
Eventually stopping on the Tandragee Road, Geddis claimed that while he had permission to drive the car, "he wanted to get away".
Defence counsel Peter Coiley told the court Geddis was entering guilty pleas to all the counts across the three indictments for charges including assaulting police, criminal damage, disorderly behaviour, aggravated vehicle theft, careless driving, failing to stop, no insurance, no licence, threats to kill and improper use of a communication network.
Describing the incidents as a "serious catalogue of offences," the lawyer conceded that Geddis had numerous criminal convictions but submitted that he was close to "time served".
Imposing a five month sentence for the hospital disorderly behaviour and ordering all other sentences to be served concurrently, District Judge Amanda Brady told the court "I'm going to give him what I think he deserves and the prison service can work out what his release date is".
Sign Up To Our Newsletter