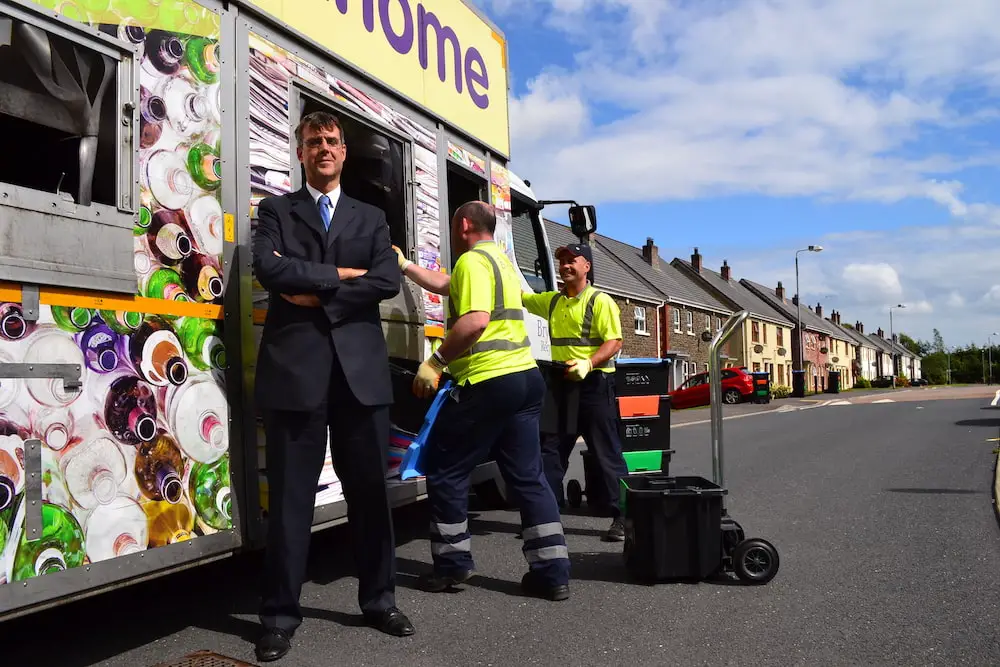 The Armagh City, Banbridge and Craigavon Borough Council area could be set for a jobs boost while also making recycling easier and providing weekly household recycling collections, according to leading social enterprise Bryson Recycling.
Commenting on the consultation process being run by the Council on the future of recycling arrangements across the Council area, Bryson, who currently recycle from homes in the Armagh area, believes that everyone will benefit if the Council selects the Wheelie Box, Option B.
Eric Randall, Director at Bryson Recycling says: "We are delighted that the Council is considering the Wheelie Box option. Collected weekly, the latest Wheelie Box model will offer 40% more capacity than a standard green recycling bin."
The Wheelie Box is different to the kerbside boxes, which are already in use in the Armagh area.
It is an upgraded stacked box system, with a lockable hinged lid, all integrated onto a trolley with wheels, which makes it sturdy and very easy to use and move.
"As well as providing more space for recycling, Wheelie Boxes will also mean good news for local jobs because 85% of what we collect using this approach is recycled in Northern Ireland. This compares to typically around 12% using green bins.
Wheelie Boxes are not new, 50,000 households in Northern Ireland already use them.
They are used extensively by Antrim and Newtownabbey Council, which is one of the top two Councils for recycling in Northern Ireland.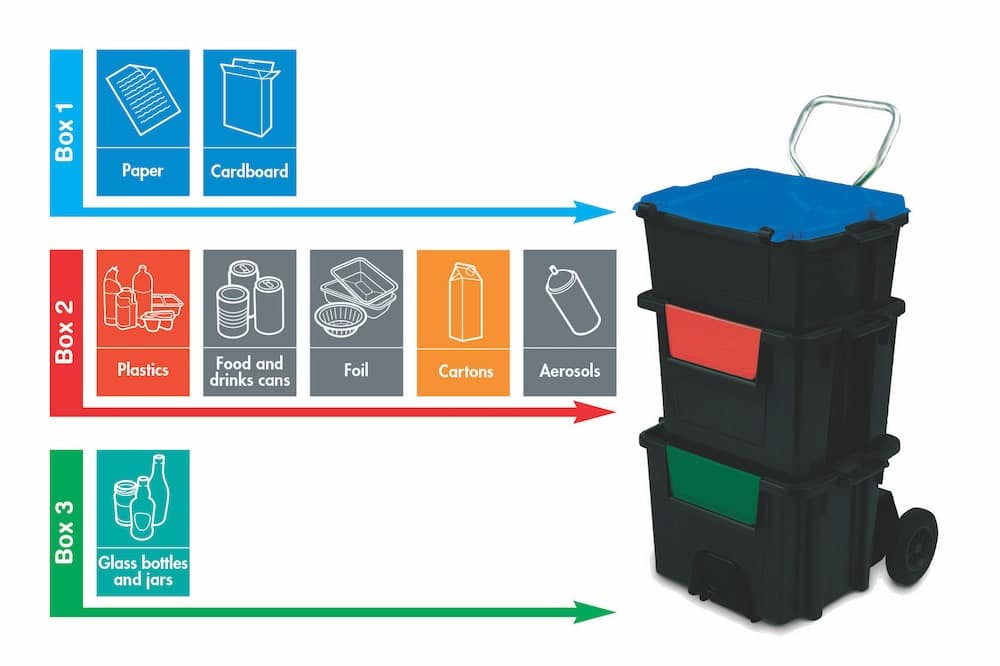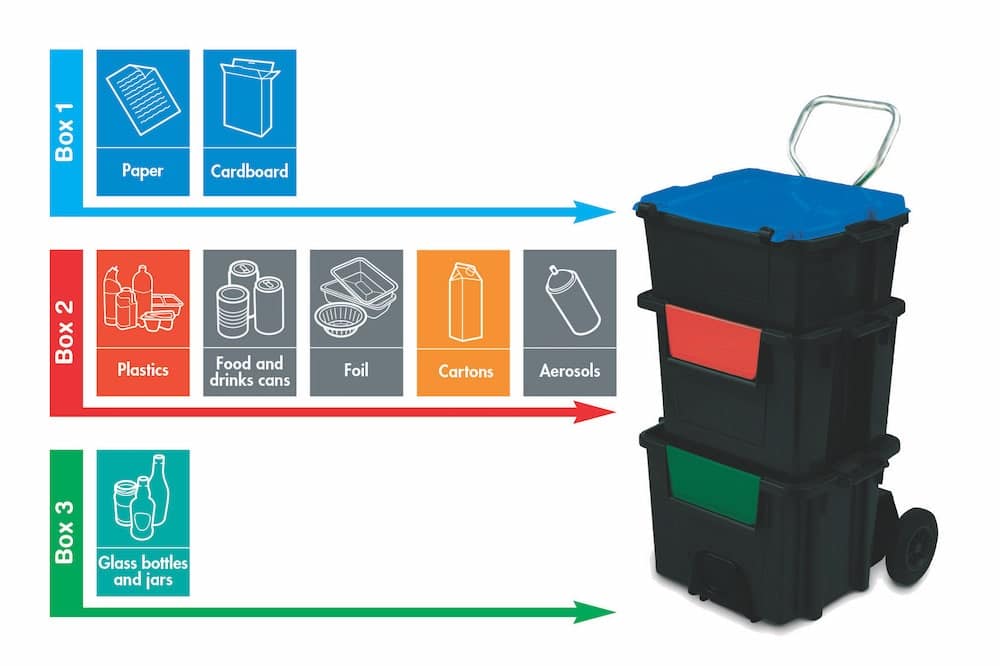 The system is also the blueprint for recycling in Wales which has recycling rates that rank them second in Europe and third in the world.
Northern Irish manufacturing companies require the high-quality paper, glass and plastics that result from the way materials are kept separate throughout the collection process.
Using Wheelie Boxes will boost these local companies, supporting and creating new employment in the area.
Two companies, Huhtamaki and Cherry Pipes are based in Armagh City, Banbridge and Craigavon Borough Council area and depend on recyclable materials collected from homes.
Employing 276 people in Lurgan, Huhtamaki is the world leader in environmentally friendly moulded fibre packaging.
The company uses 100% recycled paper and card to manufacture egg boxes for retailers such as Morrisons, Sainsbury's and Marks & Spencer's and cup carriers for brands such as McDonalds & Starbucks.
Cherry Pipes, also based in the Council area in Armagh, employs around 60 staff and convert plastic bottles into pipes for the agricultural, civil engineering and sportsfield sectors. Glass is sent to Encirc who employs 400 people at their plant in Derrylin, Fermanagh. They turn the glass into bottles for food and drinks companies for well-known brands such as Bushmills and Baileys.
"These manufacturing companies play a key role in our local economy," added Mr Randall.
"They want to grow and expand but need the raw materials to do this, so it is excellent that the Council is considering this tried and tested approach. Wheelie Boxes will make it very easy for the public to do the right thing and recycle the right way.
"Not only is this approach better for householders, the local economy and the environment, we have also calculated that councils across Northern Ireland could save up to £11 million every year if they adopted the Wheelie Box model, meaning much better value and improved local services for ratepayers."
A number of different systems are currently in operation across the Borough and the consultation aims to introduce a single, streamlined recycling system from next year.
Eric adds: "The Wheelie Box option means local households can increase the amount they recycle every week instead of fortnightly, protect local jobs, boost the economy and play an important role in creating a local, sustainable environment for all."
To have your say visit
https://armaghbanbridgecraigavon.citizenspace.com/environmental-services/public-consultation-on-mdr-collection-options/consultation/intro/
Sign Up To Our Newsletter