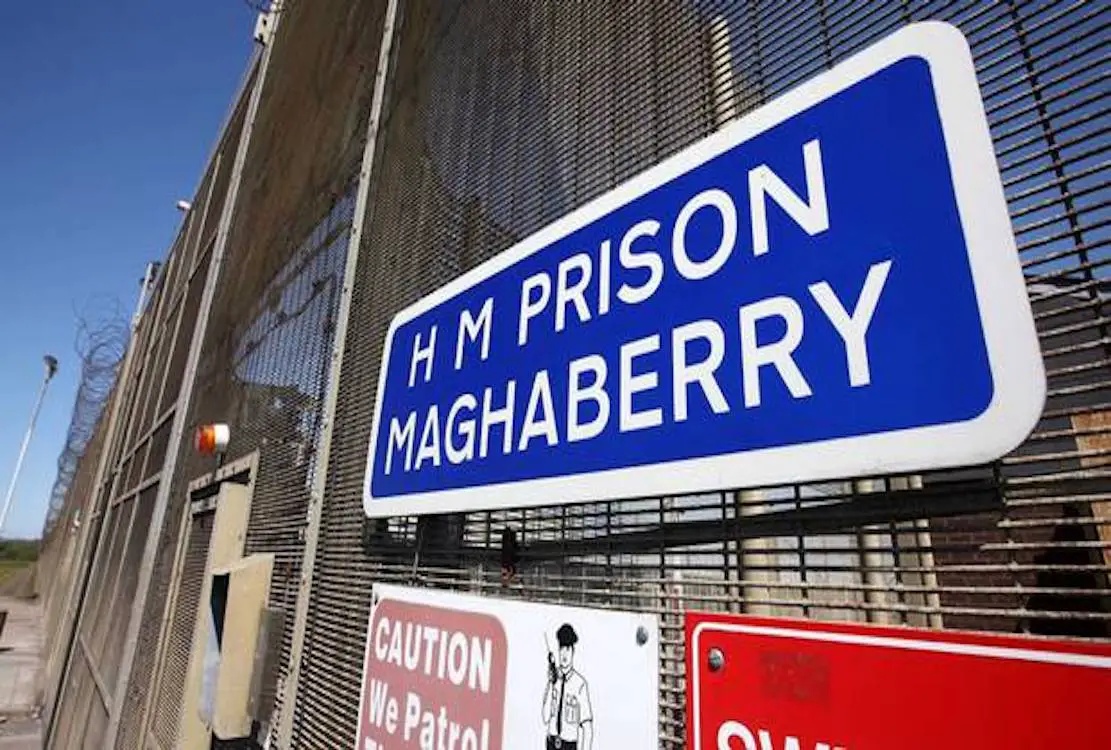 A man who assaulted three prison officers in the dock of the Crown Court after being sentenced has been handed a further three months in custody.
The 29-year-old's barrister told court the defendant had been overcome as he believed he had been handed a "much more serious sentence than was actually being handed down".
Aidan Magennis, of Broom Close, Dunmurry, pleaded guilty to three counts of common assault and criminal damage at Craigavon Magistrates' Court on Wednesday.
It was heard that on September 14, the defendant had been in the dock at Craigavon Crown Court as he was handed a custodial sentence.
Magennis reacted by jumping on the ledge of the dock and he began shouting at the judge.
Three prison officers who were in the dock struggled to restrain the defendant as they feared he would climb out.
All three were assaulted as they tried to restrain him. As he was led from the dock he kicked the door causing the window to smash.
It was heard one officer was kicked to the left shoulder causing muscle pain down to his elbow.
This officer was unable to raise his arm above his shoulder the next day and was off work for a period of time.
A second officer was kicked to the left knee and she was left with bruising to her thigh.
The third said he had been punched but was left with no injuries.
Prosecution stated the damage caused came to a total of £189.70.
When interviewed, Magennis admitted to struggling with the officers but said he did not mean to assault them.
Defence barrister Barry Gibson stated: "Mr Magennis has asked me to apologise to the officers, he had believed he had been handed a much lengthier sentence and is very remorseful.
"He is presently in a wheelchair after a very serious fall on July 20. He works as a painter and decorator. He fell off a ladder from 15 or 20 feet landing on his heels."
He continued: "This is a man with 85 previous convictions. The offence for which he was being sentenced was a burglary dated back to January 2016. The front door of the dwelling had been open and he had walked in and drank a beer.
"He was overcome by the sentence. He had though he was getting a much more serious sentence than was actually being handed down."
District Judge Bernie Kelly said: "I appreciate Mr Magennis appears in this court in a wheelchair but none of us expect this sort of foul language to be hurled at us during a day's work, never mind having to go home injured.
"Mr Magennis has a lengthy record and is well aware of sentencing."
She added: "To behave in the way he did because of the judge's sentencing was wholly unacceptable."
Magennis was sentenced to three months in prison for the offences.
The court was informed that the defendant wished to appeal this sentence.
He was released on his own bail of £500 with a curfew between 8pm and 6am pending this appeal.
Sign Up To Our Newsletter