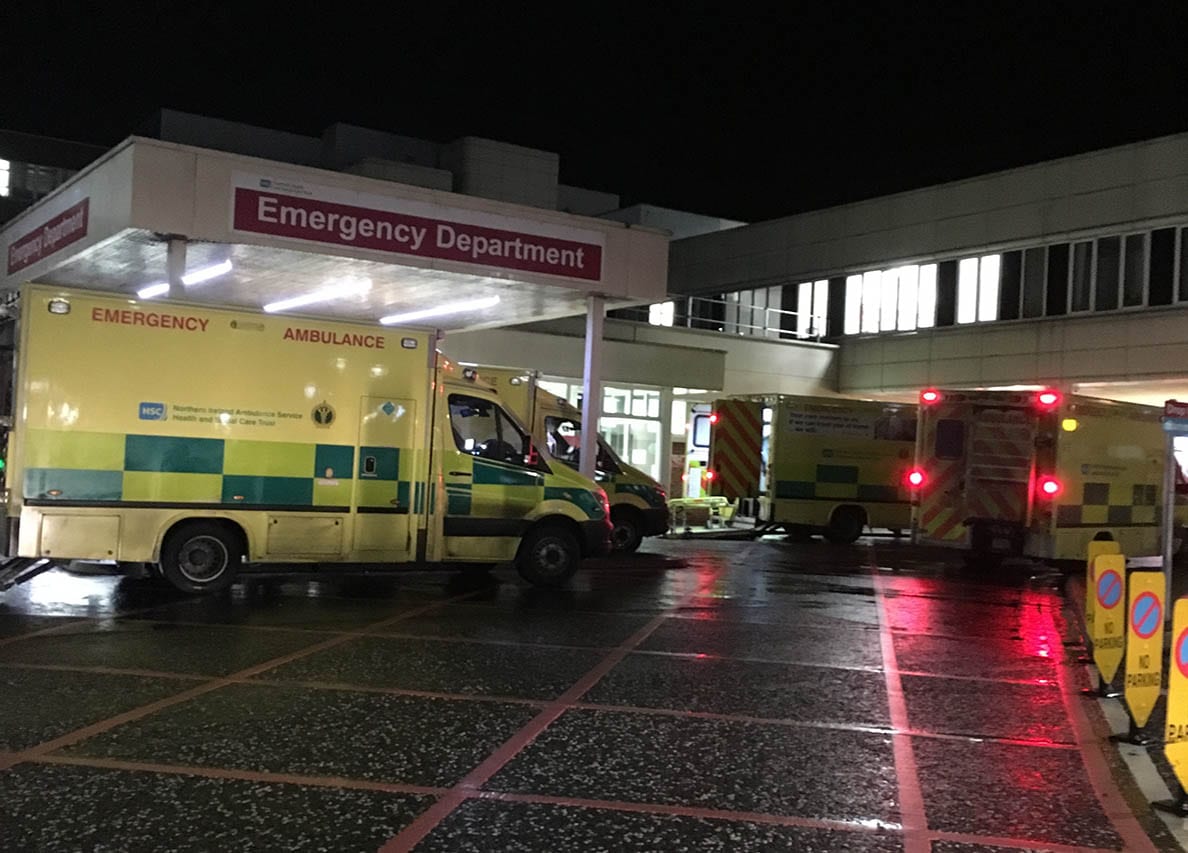 Craigavon Area Hospital's emergency department experienced one of its worst ever evenings this week as some patients were forced to wait more than 12 hours for treatment.
And there is a fear that with health workers from the union Unison preparing to take industrial action on Monday, and a potential nurses strike next month, this may only heighten the already strained situation.
Craigavon Area Hospital had 255 people come through its doors on Tuesday evening, with 83 of them having to wait more than 12 hours, a senior doctor revealed.
The Hospital's medical director Dr Maria O'Kane, speaking to UTV, said: "I think last night was one of the worst nights that we've had.
"Unfortunately, there has been very little respite this year in terms of the activity across the different seasons. This pressure is relentless, day on day."
She added that it was always a concern that such pressure would lead to lives being put at risk, but said that medical staff would "work to the highest possible safety standards to try to avoid that".
Alliance councillor Eóin Tennyson branded the situation as "appalling and unacceptable".
He said: "Staff at Craigavon Area Hospital must be commended for the extraordinary work they do on a daily basis in increasingly difficult conditions, under relentless pressure and without respite.
"It is utterly appalling and totally unacceptable that 83 patients were forced to wait for more than 12 hours for care on Tuesday evening.
"It has been clear for some time now that our hospitals are overloaded and fast approaching breaking point. We desperately need to proceed with the transformation of our health and social care system to improve access for patients and alleviate pressure on A&E departments.
"We also must act, as a matter of urgency, to address pay and workforce planning issues in the sector.
"It is disgraceful that these key reforms are being held up by the lack of an Assembly as parties appear to be more interested in prioritising their differences than working together to deal with the issues that affect all of us."
Sign Up To Our Newsletter