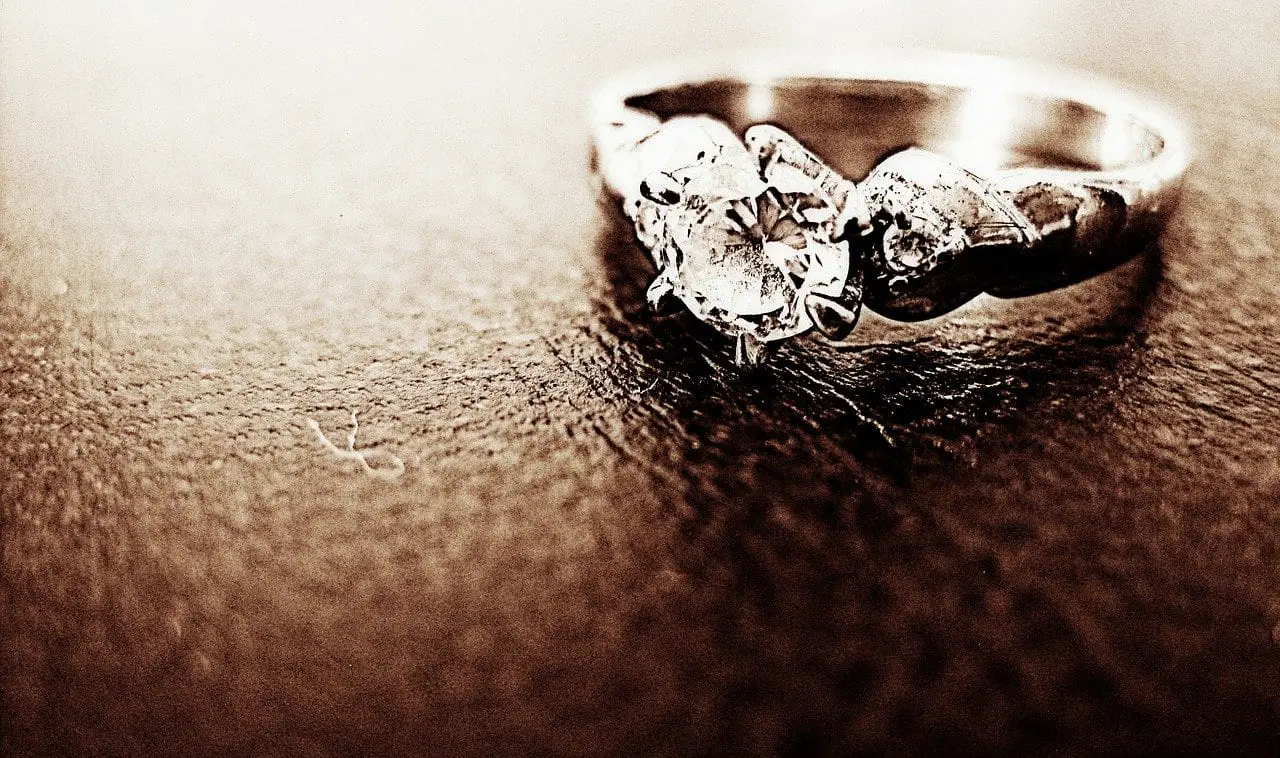 A man who was found with a £9,000 engagement ring which had been stolen from a Dungannon home has been handed a suspended prison sentence.
The 18-year-old's barrister told court: "He was given the ring by his brother. He was not aware of the origins of it and should have known it was stolen."
Thomas John Keenan, of Chestnut Road, Walsall, England, appeared for sentencing on charges of handling stolen goods, obstructing police and failing to answer bail at Craigavon Magistrates' Court on Wednesday.
Defence barrister Patrick Taylor explained that the case had been adjourned for two weeks for his client's record from England to be produced.
Prosecution outlined that on August 29, the injured party reported that her home in Dungannon had been broken into with a £9,000 engagement ring and designer handbags stolen.
On August 30, a search was conducted on the defendant at the Legahory Travellers' site in Craigavon, during which the engagement ring was found on his person.
Keenan was subsequently arrested on suspicion of theft and initially gave officers a false name.
The police put out a social media appeal to locate the owner, but after no one came forward the defendant was released on bail pending further inquiries.
Police were later contacted by the injured party. She stated that the ring belonged to her and had been stolen a few days prior to the social media appeal.
She was able to show a proof of purchase and Keenan was subsequently rearrested.
When interviewed, the defendant gave an ever changing account to police but denied being part of the burglary in Dungannon.
Keenan was bailed to appear at Lurgan police station on December 11 but failed to turn up. This was rescheduled for December 16, but once again he did not attend.
The defendant was subsequently arrested in England and was conveyed to Musgrave for questioning.
During interview, Keenan initially stated he had got the boat over to Dublin to get the engagement ring for his brother.
He claimed whilst in Northern Ireland he had only been to Rushmere shopping centre and a snooker hall in Portadown.
The defendant claimed that he had got a taxi with his other brother and that he had received the ring from an unknown male.
Keenan changed the story again saying he had got the ring from his grandmother, first in Dublin and later in Belfast.
When asked for contact details for his brother and his grandmother the defendant refused.
He told officers: "It was only a stupid ring of £100 or £200. I don't care about it."
District Judge Amanda Brady stated: "I see he has the suggestion of a community order but I cannot impose the like of those available in England.
"I am thinking a suspended sentence. He is only 18 and he has, although late in the day, made admissions."
Mr Taylor said: "Unfortunately this is before the adult court. When he initially attended with police he was not yet 18. It is common case that he was not involved in the alleged burglary.
"He was given the ring by his brother. He was not aware of the origins of it and should have known it was stolen."
He added: "He is aware that he has graduated to the adult court and that the sentencing is far more serious."
Keenan was sentenced to three months in prison suspended for two years and was handed a conditional discharge of 12 months for failing to answer his bail.
Sign Up To Our Newsletter