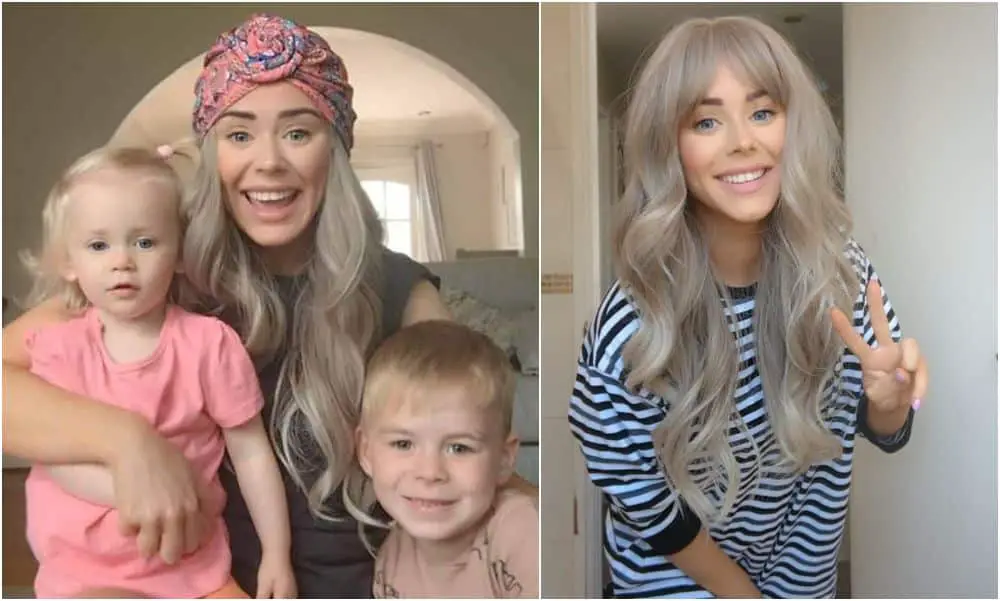 A young Banbridge mum who was diagnosed with an aggressive form of breast cancer three months ago has urged women to check their breasts regularly.
Charlene Edgar, who is 32, has had lumps in her breasts since she was 18 but they had always turned out to be benign.
So when she began feeling a bit under the weather in January this year, she put it down to the stress of her mum having been diagnosed with cervical cancer and the pressures of running her own business.
However, one evening in the shower she felt a lump and was referred to the breast clinic by her GP.
"I honestly wasn't overly worried because I thought it was a cyst," she said.
"But when I went for the ultrasound I just knew. I could see the lump on the screen and it had rickety edges. Before, any other lumps I had were smooth."
Charlene, a hairdresser and single parent to five-year-old Archie and one-year-old Annie, was told in April not just that she had cancer but that it was triple negative breast cancer.
"I had Googled it and looked at the statistics," she said. "That's when it started to hit me that it was serious.
"I had thought initially it was going to be a case of get the lump out and I would be okay."
Having already gone through nine weeks of chemotherapy she is now preparing to undergo another nine sessions, starting next Tuesday.
She admits that her first course of chemotherapy – strong doses once every three weeks – really floored her.
"I ended up on a syringe driver. It was really, really severe, and I was so sick I told the cancer nurse, my surgeon and my family and friends that I wasn't going to take any more," she said.
However, since then she has picked herself up and is preparing  for the next round of treatment, which should be less punishing as it is being administered weekly.
She is also frank about the impact the diagnosis and treatment have had on her mental health, and is spreading the message that it's okay to feel down.
"It has given me anxiety which is why I will be starting to see a counsellor," explained Charlene.
"I always try to be positive but not everybody can be positive all the time. With my type of cancer, because it's got a really high rate of recurrence in the first two years, sometimes I wonder if I'm going through all this and it's going to come back."
However, thanks to the treatment Charlene's tumour has shrunk in size from 16×19 mm to 3×9 mm and she is hoping for more progress in the future.
Charlene has been sharing the ups and downs of living with the disease on her business Facebook page Colour me Crazy, with the primary aim of raising awareness.
"Early detection can save lives," she said. "Know your own breasts, know what they feel like and then you'll notice any difference."
When she was first diagnosed, Charlene felt compelled to do something and set up a GoFundMe fundraising page which has raised over £6,400 to date for Breast Cancer Research Aid.
And she has also seen some positives come out of her devastating diagnosis.
"Cancer is a very dark world but it does make you appreciate life a lot more," she said.
"I used to worry that I had to clean the house and now, if it's a good day, I go out with the children. The floors can be mopped tomorrow.
"I got badly bullied when I was younger and it made me really self-conscious and now I realise I don't care. I embrace having no hair.
"I won't thank cancer for very much, and I really do despise that disease and hate the thought that anybody will have to go through it, but it does makes you appreciate things a lot more, small things like seeing your child laugh.
"And it shows you who cares too. My parents, sisters and my friend Megan have been so good to me."
Charlene has also been touched by the kindness and support she has been shown, even by strangers, many of whom have contacted her through her Facebook page.
"Someone sent me £100 to take a day out with the children, I have had blankets and creams sent down, people offering me a caravan for a couple of nights, and some have left shopping at my door and toys and books for the kids," she said.
"My journey can't be for nothing, whether to make me realise what I have in life or to make me share the message to help somebody else."
Charlene's fundraising page is still open at https://www.gofundme.com/…/help-charlene-raise-funds…
Sign Up To Our Newsletter