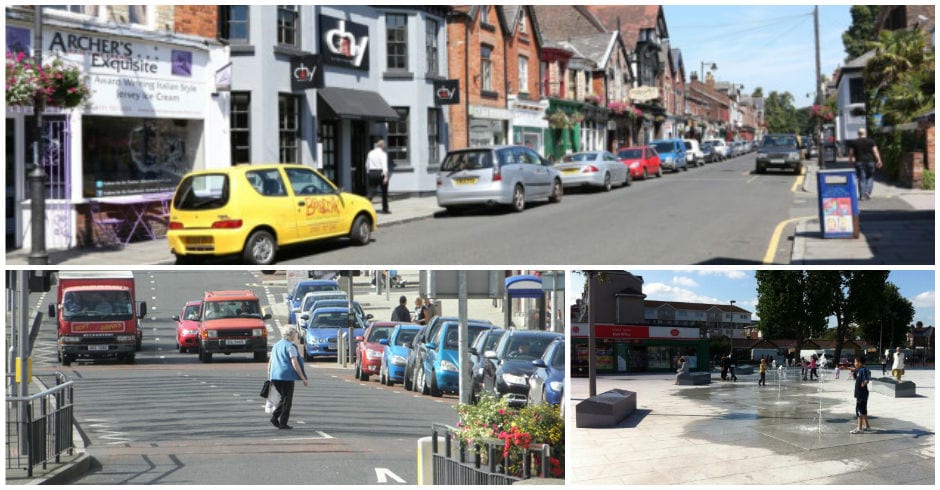 One of the borough's streets has the potential to be named the best in the UK and Ireland later this year.
A prestigious competition, organised by the Academy of Urbanism, has been described as the 'geographical Oscars' by some within the industry.
Five categories varying in scale will declare the European City of the Year. And, within the UK and Ireland, the Great Town, Neighbourhood, Street and Place.
Newry Street in Banbridge has been shortlisted as one of three in the running for the Great Street title for 2017.
It will be up against Lark Lane in Liverpool and Wood Street in Walthamstow as it vies for the title.
Judges are expected to visit the borough over the summer months as part of an indepth assessment process.
And, to that end, Armagh City, Banbridge and Craigavon Borough Council is expected to approve up to £10,000 in funding to prepare Newry Street ahead of the competition. This will help improve the appearance, among other things.
Councillors have been told it will be necessary to call upon the support of other departments to help in improving the aesthetics of the area, such as removal of weeds, street cleaning, car park improvements, arts projects and, among other things, 'animation events'.
The Academy of Urbanism – which runs the annual awards – is a politically independent, not for profit organisation that promotes good practice among all those responsible for creating and sustaining 'great places'.
It brings together leaders and practitioners involved in the social, cultural, economic, political and physical development of villages, towns and cities.
The annual Urbanism Awards are the Academy's primary platform for recognising the best, most enduring or most improved urban environments.
The winners are due to be announced at a gala awards ceremony on November 16, 2016, an event to which the council will send representatives.
Read more news:
Exciting 'open space' plan at former south Armagh military base to be approved
100 new jobs for Armagh as entire Tesco site is sold
Caravan gutted in early morning blaze at Armagh housing estate
Northern Ireland fan dies after collapsing during historic victory against Ukraine
Armagh's Colin Morgan on 'battling his demons' in BBC One's chilling new drama
Increased security call as drinker exposed himself and urinated openly on Mall
Charity single released by Armagh group with chronic illnesses and conditions
Council plans second bid to add to £2m Armagh City regeneration pot
Newsletter
Sign up for our weekly newsletter here.