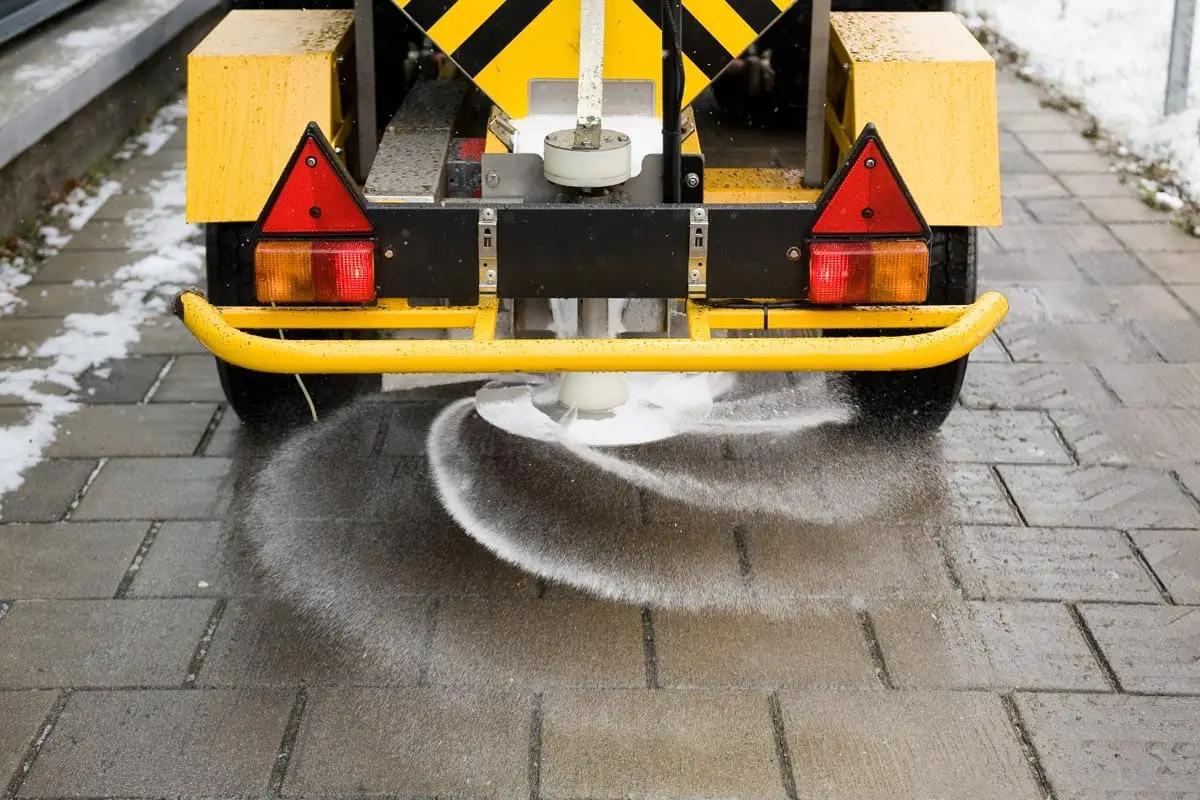 It's one of those truly bizarre sights that has you rubbing your eyes and asking: 'Did I really just see that?'
And for one motorist, well, his eyes certainly were not deceiving him!
With winter bringing icy and hazardous road conditions gritters have been out all over the country, spraying salt, doing their bit to ensure we can all get safely from A to B.
But – and it's snow joke – one Banbridge man was left totally bemused to witness the very same salt being casually cleaned up as an ABC Council road sweeper came tinkering along the same road shortly afterwards!
While two separate government-controlled entities – one by the big house on the hill and the other via HQ next to the Craigavon lakes – the resident says a telephone might have been the perfect solution.
For he insists a lack of communication between department and council means it is literally a case of "money being swept down the drain".
Speaking to Armagh I, the man, who did not want to be named, described the scene on the Scarva Road on Wednesday morning as "comical" but something which really needed highlighting.
He explained: "On the Scarva Road coming out of Banbridge there is an amenity centre. There seem to be a lot of bin lorries collating there.
"I go to work and would pass about 7.20am. I don't know how many times I have seen it but they are sweeping that road so much they will sweep it away eventually!
"I thought it was funny that I saw them the other day brushing up the grit, which was placed on the road just beforehand."
He added: "It is our rates that pay for it and that is money being wasted. Even look at the state of the roads; [Roads Service] fix a pothole and then they are back within six months fixing the same one.
"The next time I see it I will stop the car and take a video of it, because it is just comical. You would have to see it to believe it."
Ulster Unionist Alderman Glenn Barr described the incident as a "strange one" but added that council and Roads Service would operate in different ways.
"I would doubt the road sweeper knew that it had just been gritted; he probably thought he was doing a good job," said Alderman Barr.
"One is council and one is government, there are two separate enterprises. Roads Service would not tell anyone that they were going to grit the roads; they just do it, the same if you report a pothole, they just go do it."
When details of the incident were shared online the post attracted plenty of attention on social media.
And one woman commented: "It's like everything else, a joke! But guess who's paying for the gritter and sweeper? That's the real joke!"
Armagh I has approached ABC Council for comment.
Sign Up To Our Newsletter