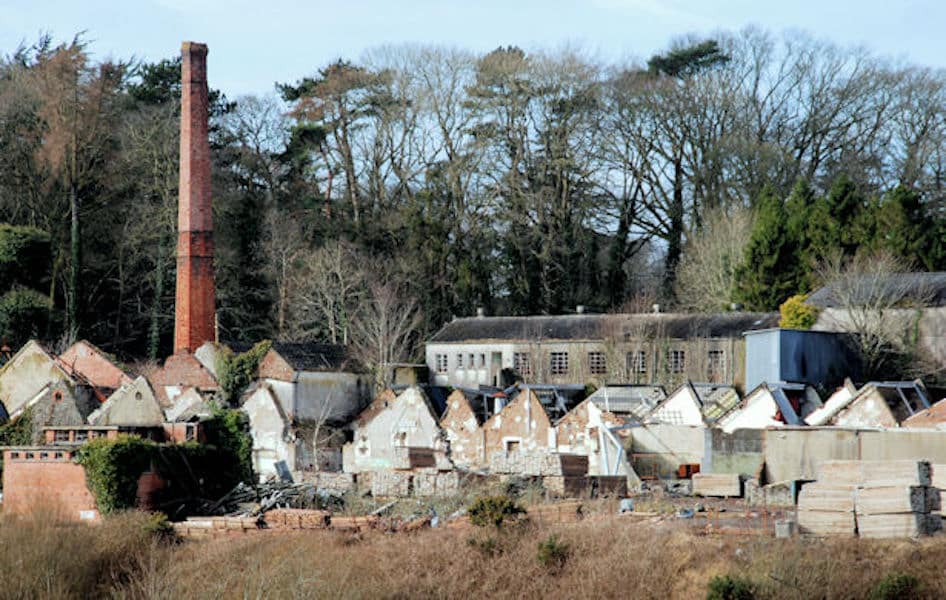 Plans have been drawn up for the second phase of a multi-million pound housing development on the site of the former Brookfield factory in Banbridge.
The development – if give permission to proceed – would see the provision of much-needed social housing and special accommodation for the elderly and those with disabilities
It is three years since proposals first went before Armagh City, Banbridge and Craigavon Borough Council to develop what was then described as a site which was "derelict and in ruin".
Those plans, in the name of Cookstown-based Broadoak Investments, were given the go-ahead in 2020.
According to this most recent application, that phase one is "currently under construction".
And now, almost two-and-a-half years later, details of a proposed second phase – in the name of Corove Ltd, also with an address in Cookstown, have emerged.
The site – about a 15 minute walk from Banbridge town centre – is described as being around "165m north east of 14 Brookfield Meadows".
The plans, now with ABC Council for consideration, detail a total of 36 housing units – just one less than the first phase tally of 37.
This new phase would consist of six three-person, two-bedroom apartments for the elderly, two three-person, two-bedroom general needs apartments, and four two-person, one-bedroom general needs apartments.
There would also be six five-person, three-bedroom general needs housing, as well as 15 three-person, two-bedroom general needs properties.
Three houses with two-bedrooms, to accommodate three people, are to be built with the intention of use by complex needs tenants.
The proposals also include extensive landscaping and siteworks.
The vacant site is the old Brookfields linen factory – in an area known as Peggy's Loaning – where production ceased over 20 years ago.
The first phase had been for the provision of 37 residential units.
These included six apartments for the elderly, within category one, described as being for the 'more active elderly'.
It also included 22 'general needs' houses and six 'general needs' apartments, as well as three wheelchair adapted houses.
Brookfield Mill opened towards the end of the 1800s and was known as Smyths Weaving Company Limited, a major employer in the area with 350 power looms operating. A weaving factory for fine and coarse linens, it was taken over in 1964 by Cortaulds, until its closure in 1980.
It was then acquired by Salmar Industries, who cut steel for manhole covers, but operations on site were wound up over two decades ago.
These latest proposals will now be advertised shortly with a decision in due course.
Sign Up To Our Newsletter