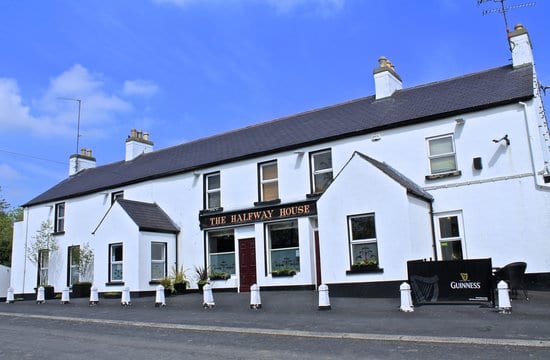 A recommendation will go to council this week to approve a new £3.7 million hotel development in the borough.
A planning official, having considered the application, is minded that the Halway House project should be allowed to proceed.
But the decision as always rests with councillors and they will decide whether or not to endorse the recommendation at this Wednesday evening's planning and regulatory services committee.
The proposal woild see the Halfway House bar and restaurant – which dates back to the 1840s – totally transformed as part of a huge investment in the local hospitality sector.
The premises, just off the A1 dual carriageway at Banbridge, would benefit from an extension and alterations to the existing restaurant and public bar, providing a 34-bedroom hotel, complete with function room and ancillary accommodation.
Two new shop units are included in the proposals which would lead to the creation of 30 jobs for the area.
Plans were first submitted last January and later amended and readvertised just last month.
The proposals have now found favour with the assigned planning officer and councillors will now be asked to consider the plans and make a final decision.
Armagh I previously reported how a planning consultant – on behalf of the developer Alonso Ltd – had written council to highlight the "significant benefits" the proposal would bring in terms of tourism.
The consultant reported: "It is anticipated that the majority of staff will be recruited from the local area.
"It is also the established business model to source local produce, where possible, and the resulting increase in business will deliver a similar direct benefit to local producers.
"It should also be clear that the provision of overnight accommodation for tourists and travellers will result in 'spin-off' benefits for the locality, as people will now remain longer within the district and avail of the local businesses and services."
Sign Up To Our Newsletter