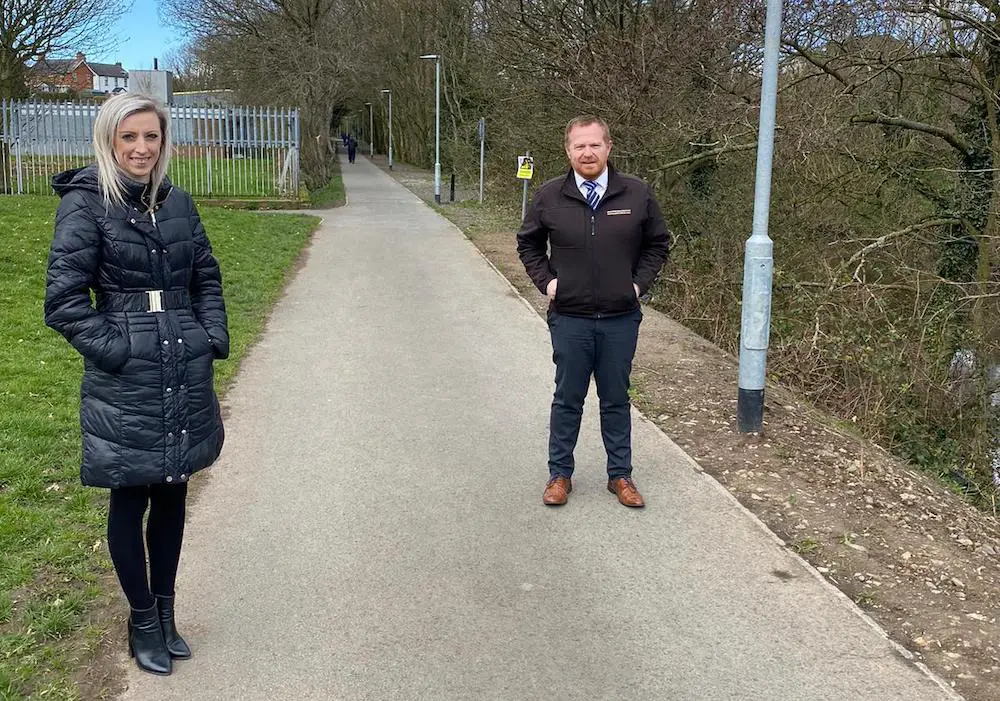 A £180,000 Riverside Walk scheme in Banbridge has "transformed the area for the local community".
Upper Bann MP Carla Lockhart has thanked the Department for Infrastructure for progressing the works along the walk, which begins at Banbridge Leisure Centre – a naturally scenic location.
"Since 2017 I have been championing this investment alongside the local community," said Ms Lockhart.
"The work that Clifford McSpadden was engaged in really ignited my own determination to see the lighting scheme improved and it is tremendous to see the scheme now completed.
"This investment of some £180,000 is transformative to the area and will be very much appreciated by the local community and all those who use this area.
"I want to thank the Department for their work on this and for listening to local representatives and the community here.
"I continue to press for further investment in the Banbridge area, to see continued improvement to the town for everyone to benefit from. Indeed if anyone has any suggestions I would really encourage you to get in touch with me to discuss."
Sign Up To Our Newsletter