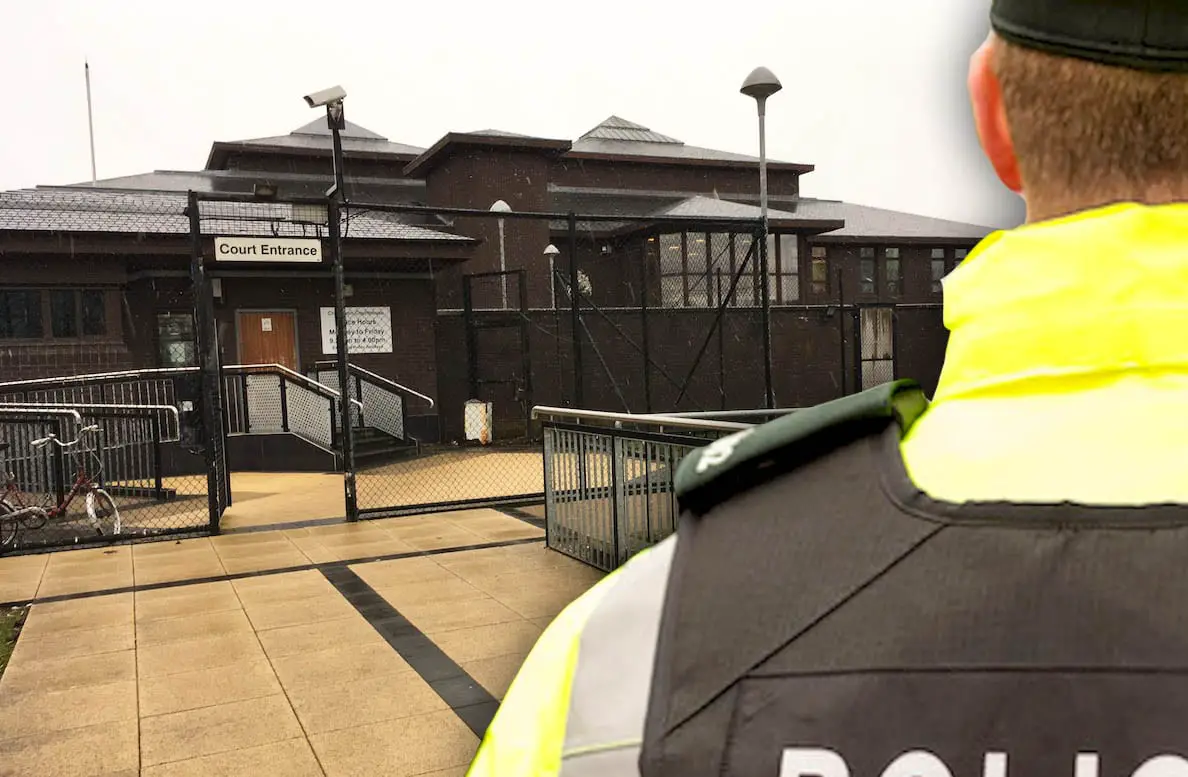 A Banbridge man who kicked a glass object at a parked car causing damage has been sentenced to 18 months probation.
The 35-year-old's solicitor told court: "This was more of a reckless action than one of any real intent."
Patrick James McGeown, of Burn Brae Mews, pleaded guilty to criminal damage at Craigavon Magistrates', sitting at Lisburn, on Friday via videolink from his solicitor's office.
Prosecution outlined that at 1am on December 21, 2019, the injured party waived down police on patrol in Banbridge.
She stated that she had been waiting in a car park to pick up her husband from work when her car was struck.
The injured party said that she had been made aware of this by a loud bang and a dent had been left on the vehicle.
Police viewed CCTV of the area. A male was observed kicking a glass object in the direction of the parked car at 12.55am.
Officers were unable to locate the male in the vicinity at the time, however, they subsequently arrested this defendant on a later date after he matched the description.
During interview, McGeown told police that he could not remember the incident as he was intoxicated.
Defence solicitor Ciaran Downey stated: "He admitted his guilt at the earliest opportunity and he has brought £215 which was the sum of the damage caused with him to my office.
"This was more of a reckless action than one of any real intent. He has one previous entry from last year. As you can see from the report there is a running theme, that is his issues with both alcohol and drugs."
He continued: "It is one of the most honest presentence reports I have seen. He states his issues began with the loss of his job in 2009 due to the recession and the subsequent breaking up with his partner.
"He has recently begun attending with AA in Banbridge. I would say that he is a candidate that would benefit from the extra supervision of probation."
District Judge Michael Ranaghan stated: "This was a nasty enough incident. This person had the right to park their car without it encountering damage.
"Having said that, the defendant has a record but he has shown that he can stay out of trouble for a lengthy enough period of time."
McGeown was sentenced to 18 months probation and was ordered to pay compensation in the sum of £215 to the injured party.
Sign Up To Our Newsletter