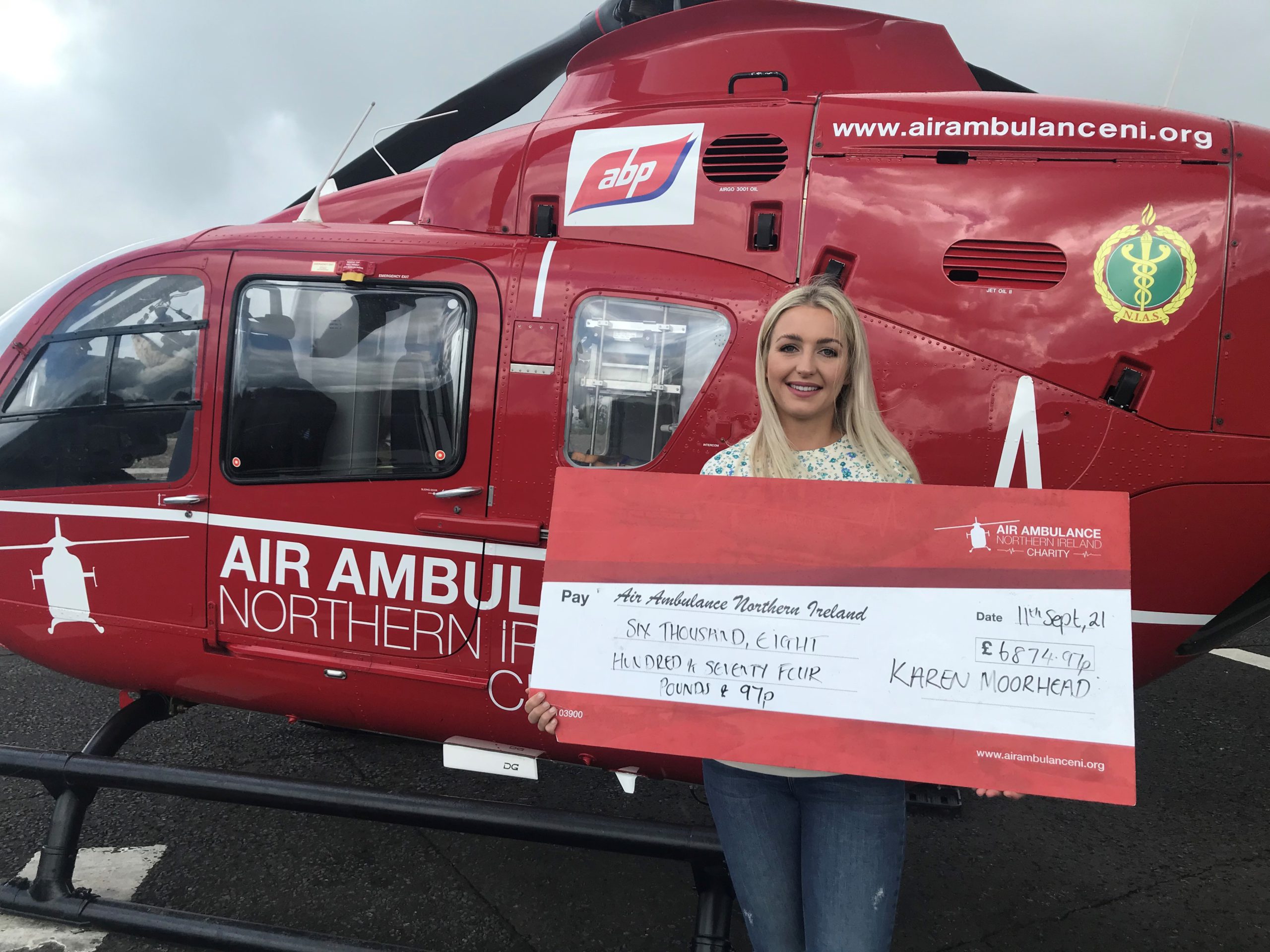 A Banbridge woman has handed over close to £7,000 to the Air Ambulance NI after cooking up the perfect idea for a fundraiser
Karen Moorhead presented a cheque for a superb £6874.97, explaining she had been inspired to support the charity and wanted to do something that would help sustain the service for the people of Northern Ireland.
Said Karen: "I really wanted to support Air Ambulance NI after learning just how much it takes to fund the air ambulance each year and how it heavily relies on donations from the public.
"I just wanted to help. It was in the middle of the pandemic and I was wondering how I would go about raising funds without being able to organise an event or a collection.
"I came up with the idea of a recipe book just before Christmas. I asked local people and local businesses to donate their recipes and I could sell it in a book to be bought as a gift for Christmas – and that's what happened.
"Initially, I ordered a print of 200 copies and had to order run after run because they were selling out. People and businesses from across the community sent in recipes including Blend and Batch, The Bronte Steak House, Linen Hill, Canal Court and many more."
Karen visited the air ambulance base last week and was so inspired by the service that she has now applied to become a volunteer.
She said, "I've witnessed first-hand what the HEMS service can do once they arrive on scene within minutes, and it really is exceptional – they're bringing that hospital to the scene of an accident giving patients every possible chance of life.
"It's a pretty small team of charity staff at Air Ambulance NI who are trying to raise that £2 million each year to keep the helicopter flying, so I wanted to help as much as I could and hopefully can inspire others to help too."
Karen would like to sincerely thank all those who submitted recipes, the shops who helped sell the book and to all those people who bought the recipe book supporting her fundraising efforts.
Sign Up To Our Newsletter