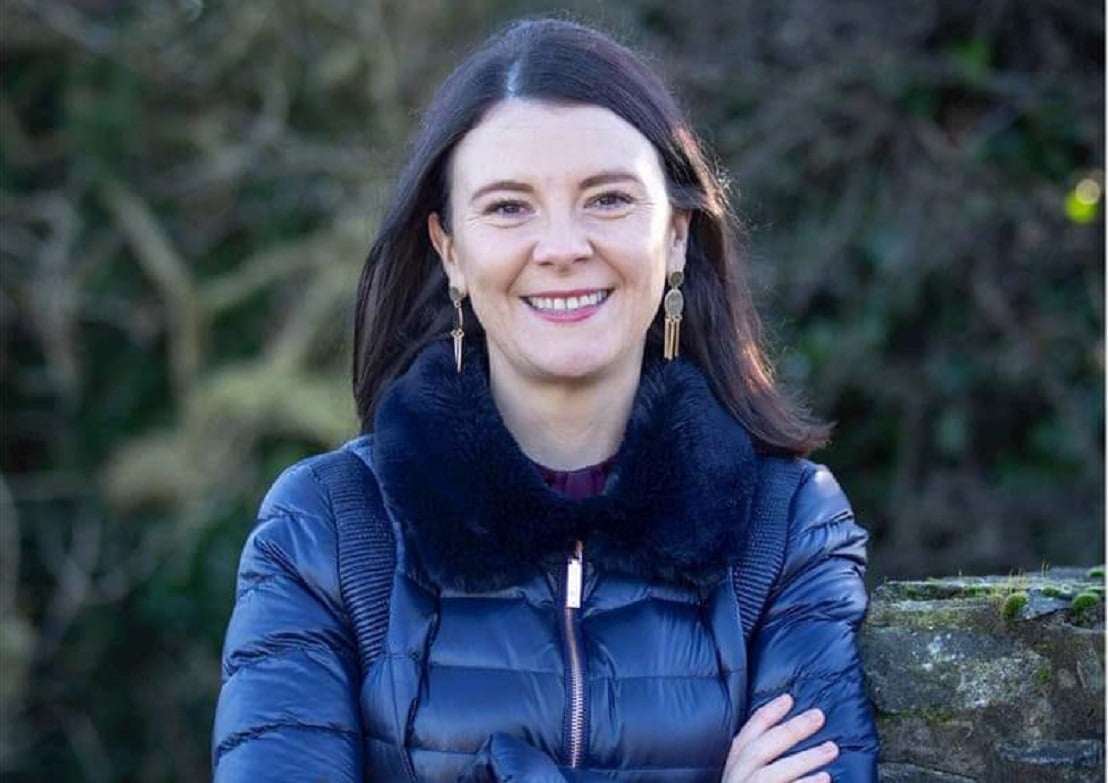 A Banbridge mother-of-two stepped away from a high flying career as a solicitor to take on the vocation of teaching budding young thespians.
Sinead Lunny has her own speech and drama school, along with a budding business in Public Speaking NI, through which she offers her services as a voiceover actor and corporate public speaking coach.
However, the 40-year-old's path to where she is today was not as straightforward as it may first appear.
With both her parents and her brother all practising law, Sinead revealed to Armagh I that she wasn't pressurised into the vocation but just sort of "fell into it".
"At school I was sort of useless at science and maths, so medicine or accountancy was never going to be an option. I really like languages and English," she said.
This interview first appeared in our weekend newsletter. Sign up for our weekly newsletter here. 
"I was really involved in speech and drama in school, so I would have been in all the school plays and musicals. I also went to speech and drama privately; it was the one hobby that I absolutely loved."
In her youth, Sinead can recall having aspirations of attending the Royal Academy of Dramatic Art.
"Even as a teenager," she said, "I knew what RADA was and my parents, with the best will in the world, said 'that sounds good Sinead, but maybe you should just go get a proper job first and then you can think about RADA after'.
"I had always heard that it was very hard for actors to get full time work, that it was very hard to crack into the industry, so I applied for Law with French and went off to Queen's in 1998."
Looking back at her time at the Belfast University, Sinead commented: "I sort of muddled through, I didn't particularly enjoy the law, loved the French aspect of it and my marks in French were always so much better.
"I spent a year in France, then came back to the reality of my final year. I completed my law degree and qualified from the institute as a solicitor a few years after that."
In her own words, Sinead tolerated her job as a solicitor, enjoying court work more so than the tedious administration and form filling.
"I know it sounds really weird but I was interested in how solicitors or barristers spoke when they were on their feet. I loved trying to ascertain where they were from in relation to their accent and dialect," she confided.
Sinead worked as a lawyer for a total of 12 years.
But she added: "I just had this assumption that every one just tolerated their job, there was never really a fire in my belly for it."
In 2014, she welcomed her second child, Niall, into the world. Healthy at birth by seven or eight weeks old he began to become weak and breathless.
Initially he was taken to Craigavon Area Hospital with suspected bronchiolitis but his condition did not improve, his oxygen levels were low and an echocardiogram (ECG) revealed that the he had a heart problem.
"He was then taken by ambulance to the Royal, he contracted pneumonia and streptococcal infection. He had to be quarantined at the hospital," said Sinead.
This very traumatic experience ended with baby Niall having to go to London for open heart surgery.
Sinead continued: "It sounds very cliché but that really did change everything for me, because that was a time when we were supposed to be enjoying time with our new baby, whereas maternity leave was an absolute nightmare.
"I went back after leave and was really dreading it, for a couple of months I just thought to myself I can't do this anymore, I am not happy and I am just far too stressed out."
With this playing on her mind, Sinead decided to begin teaching speech and drama on a Saturday morning on the side.
"There were only two or three in the class but I walked out of it completely elated, like I was walking on air.
"Then a few friends of mine, who remembered how much of a speech and drama fiend I was in my youth, began sending their children and it just sort of grew and grew."
Before heading off to Queen's at the age of 18, Sinead donated a cup to the Banbridge Festival which she had competed at as a child and she is once more heavily involved in the event.
She now teaches at her school six days a weeks with no spaces currently available.
Following on from her work with children, Sinead was then contacted by adults who wished to be coached through events, such as wedding speeches and business presentations.
With that Public Speaking NI was born. Sinead has lots of corporate clients on her books such as Queen's and Herbert Smith Freehills. She has also completed voice-over work for the likes of RTE, Cool FM and U105.
Sinead commented: "The irony is that I tried to run away from law but then the Institute contacted me to ask if I would come visit the student barristers about using their voice for maximum impact.
"I was for a while thinking do I really want to do this, because I hated law, but I now have quite a few one-on-one training sessions with solicitors and barristers."
Asked if there are any regrets, Sinead said: "I only wish I made the jump years ago, not that I wasted time. There was a fear when I did so, we had two young children, we had two mortgages.
"I did wonder was it really worth it and there were scary times for a while, but things have started kicking off, they are going well. Me and my family have never been happier!"
Sign Up To Our Newsletter