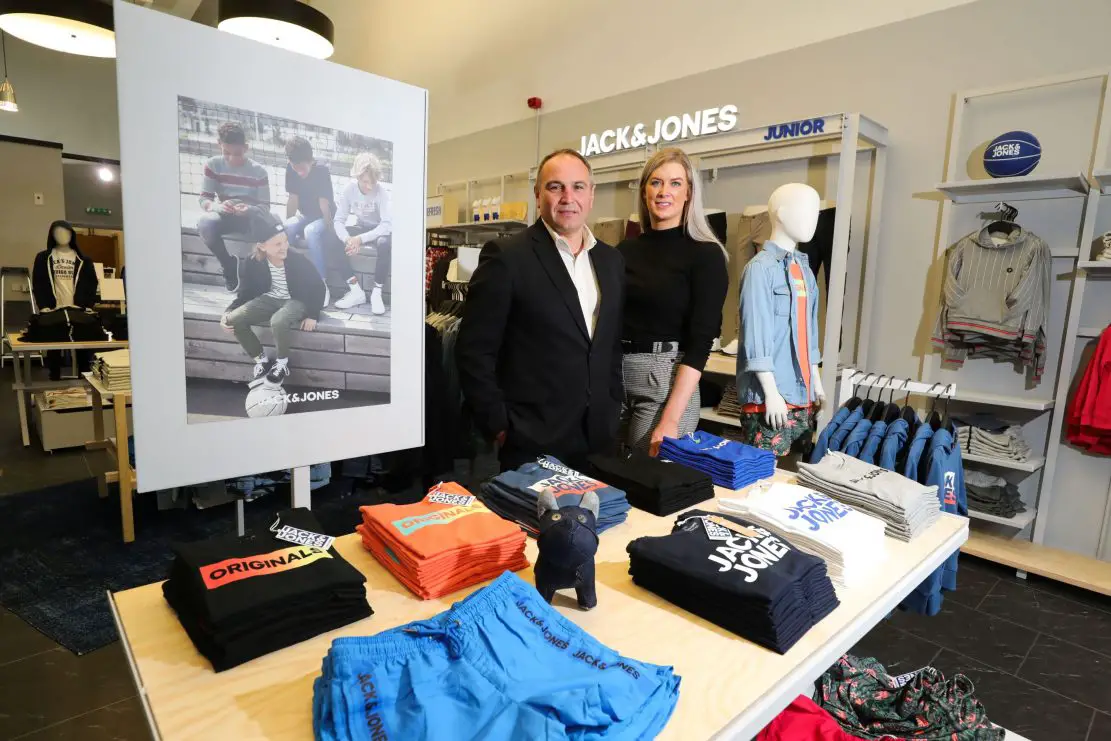 The first Jack & Jones Junior store in the whole of Europe has opened in the ABC borough – creating six new jobs.
The children's fashion store is the latest to sign up for the Boulevard shopping destination.
Stocking sized-down versions of the popular menswear brand, Jack & Jones Junior will offer a range of boys' clothing, suited to children aged 8-16 years old, including tops, hoodies, shirts, jeans and chinos, with a range of discounts throughout the store.
Not only will the store be the first standalone store of its kind in Europe, but it will also be the fourth new store to open its doors this year at The Boulevard.
It follows the openings of Radley London, Samsonite and Suit Direct, and will join over 50 other brands currently on-site, including Guess, Jaeger, GAP and Skechers.
Commenting on the announcement, Fiona Rice, Senior Asset Manager, Lotus Property, said: "The arrival of Jack & Jones Junior at The Boulevard closely follows the recent announcements of Moe's Grill, Radley, Suit Direct and Samsonite arriving to the centre, which again emphasises the continued growth at The Boulevard.
"We are proud to welcome this new addition to the centre and are committed to providing the best retail and leisure experience to our customers."
Speaking on opening day, store manager Claire Montgomery, added: "We are very excited to be bringing Europe's first standalone Jack & Jones Junior store to The Boulevard and feel that this is the perfect home for the store.
"It is wonderful to be able to expand the already popular Jack & Jones brand in Northern Ireland and offer something completely new. With summer holidays just around the corner, we hope that shoppers will be able to find the perfect summer wardrobe for boys who aspire to dress just like daddy."
Chris Nelmes, Centre Director at the Boulevard, said: "The Boulevard has seen an extremely strong start to 2019, with significant investment going into our four new stores and plans to introduce more big brands throughout the year.
"Our aim at The Boulevard is to provide a first-class service to all of our shoppers, as well as an excellent variety of retailers. The new Jack & Jones Junior store, located next to our recently opened Radley London store, is an excellent addition to the mall and will help us to bring an even greater range of children's clothing to families shopping with us."
Sign Up To Our Newsletter