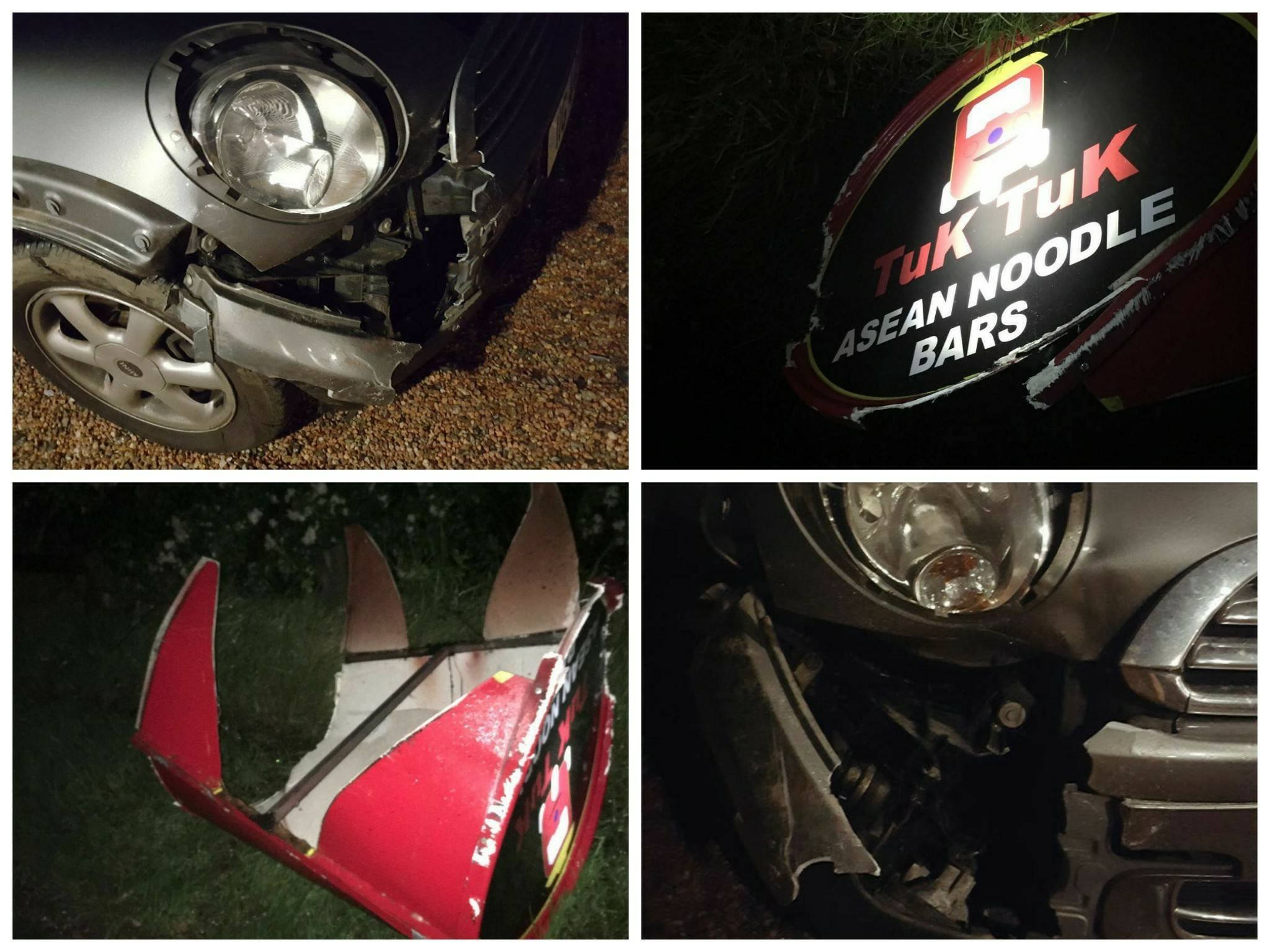 A driver had a lucky escape after a barrel fell off the back of a lorry and smashed up her car as she travelled along the A1 near Banbridge on Thursday night.
The incident happened around 11,30pm when the barrel dropped off the back of the lorry at high speed.
One car directly behind the truck was able to swerve and avoid the object hurtling towards it.
The driver of the car pictured above wasn't so lucky.
The PSNI have issued an appeal for the truck driver to come forward
Posting on Facebook, a PSNI spokesperson, said: "Two nights ago (Thursday 1st) at around 11.30pm, she was driving south bound on the A1 approaching Banbridge when out of the darkness came this container, bouncing off the back of a lorry.
"There was a car in front which took evasive action and managed to avoid it. Our victim wasn't so fortunate. You can see the damage to her car yourself. The driver of which may not even know what has happened.
"If you are the driver of a lorry and are only now realising why you arrived with less than you left with, get in touch. If it was a genuine mistake, come forward and tell us that. It gives us more options for how it is dealt with. If however you don't come forward and we need to come find you, it will almost certainly be different.
"Which brings me on nicely to witnesses. If you were on the A1 around 1130pm on Thursday night and saw something similar to this fall from a lorry, please also get in touch. You can imagine the shock of a driver meeting this unexpectedly, and having to fork out for the damage herself isn't fair. All we can say is fair play to her for not losing control of the vehicle and ending up hitting another vehicle or being badly injured herself.
"Help us help her. Call 101. The incident number is 1414 of 01/06/17."
Sign Up To Our Newsletter