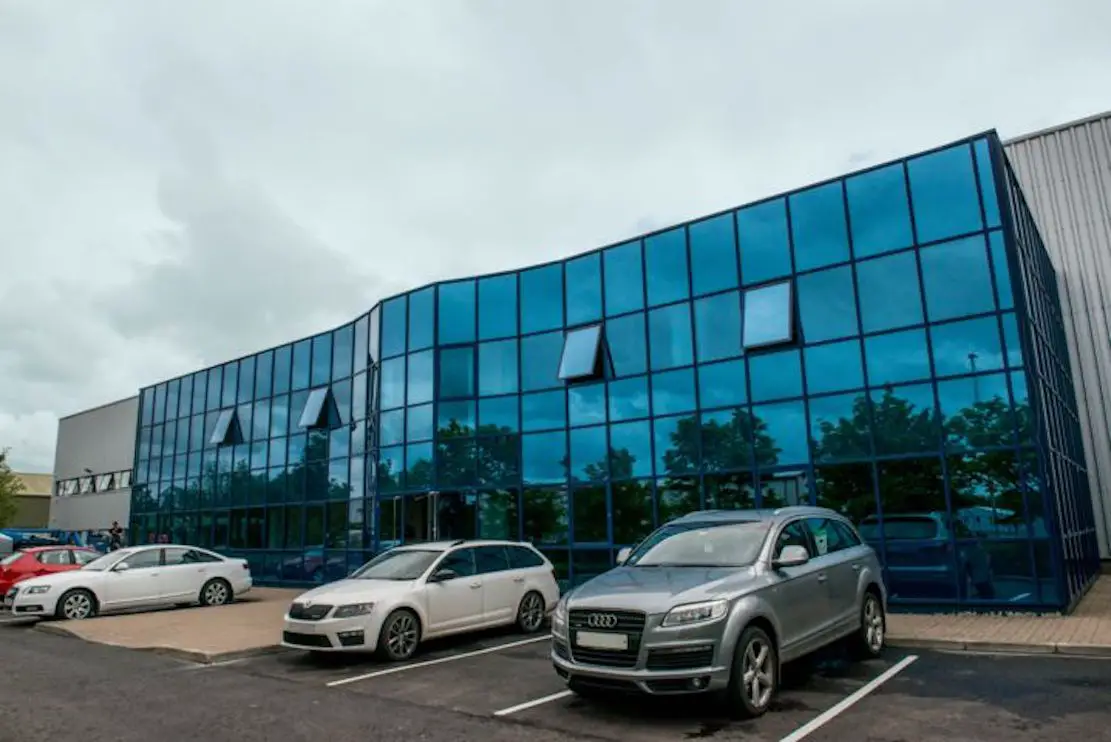 Seventy-five new jobs could be created within the borough if a "significant expansion" plan by a local family-owned manufacturing company is given the green light.
An application for two new buildings – which would collectively stretch to over 7,100 sq metres – has been submitted to Armagh City, Banbrige and Craigavon Borough Council for consideration.
It relates to lands in the area of Scarva Road Industrial Estate in Banbridge.
Alterative Heat – Commercial Energy Solutions operates out of units 18 and 19 at the Scarva Road Industrial Estate, Banbridge.
According to a design and access statement submitted with the proposals, further space is needed for fabrication, warehousing and offices due to "significant company expansion".
It states: "Established in 2003, they are a leading MCS registered supplier and installer of heating and energy systems throughout the UK and Ireland.
"A family owned business, they specialise in the design, build, installation and commissioning of commercial energy solutions including prefabricated plant for domestic and industrial premises.
"Alternative Heat is a rapidly developing company comprising of Mechanical & Electrical Engineers, site operatives, skilled trades, IM CAD Design, Service & Maintenance, Commissioning, Health & Safety and Business & Technical Support.
"At present Alternative Heat share the premises on a site at Scarva Road with its sister company Kane Group Building Services."
A "net exporter from Northern Ireland" , 45% of their products are fitted in sites in England and Wales and 26% go to Scotland, a further 20% in London alone, and only nine per cent between Northern Ireland and the Republic.
The statement adds: "The Alternative Heat proposal is to construct a new multipurpose development consisting of a fabrication unit and an adjoining warehouse facility and multi-story offices on an adjacent hard-core site on the Scarva Road Industrial Estate.
"It is anticipated that 75 new jobs will be created by the proposal."
This application is for an extension of the site via two additional buildings.
One is for the fabrication premises with a self-contained storage area. The second building is for a warehouse and storage area with the company offices to "enable the company to grow and expand".
Planners have been informed: "This will enable employment growth locally for skilled welders, production operatives, warehouse and administrative and finance staff."
The statement explains: "The fabrication unit is separate from the warehouse and office building. It will focus on the engineering and manufacturing elements including the welding and fabrication of materials and assembly of domestic pods and plant. Overall is it 2401sqm, with an internal span of 25m.
"It is a four bay module and contains a side storage area where products are broken down for shipping and export."
And it adds: "The warehouse will hold the ducting, wires and components that are required for a kit, as well as fit out materials and includes storage of the wrapping and crates to enable onward distribution of the product. It is a double span warehouse, with only two internal columns and comprises of 2 two portal frames side by side 25 x 38m giving a more regular warehouse shape for racking, with the required height for forklifts and high level storage.
"The office component is located at the end bay and over three floors. The space includes main office space, boardroom director's offices, meeting rooms, breakout space and showers and toilets for employees. All areas are accessed via the stairwell with the main entrance to the rear car park area for ease of access. It is entirely to be used by administrative staff including finance and human resources and for produce design and business development."
The applicants says the development will bring investment and jobs to the Banbridge area and allows for the consolidation of the existing business on site.
The submission to planners concludes: "This site can accommodate a quality development within the industrial estate, without having an adverse impact on the surrounding area. The proposal complies with all of the key planning polices, is entirely suitable in its surrounding and causes no detriment to the amenity of surrounding property owners or material harm to interests of acknowledged importance."
The plans will be publicly advertised next week before being considered in-depth by planning officials.
Sign Up To Our Newsletter