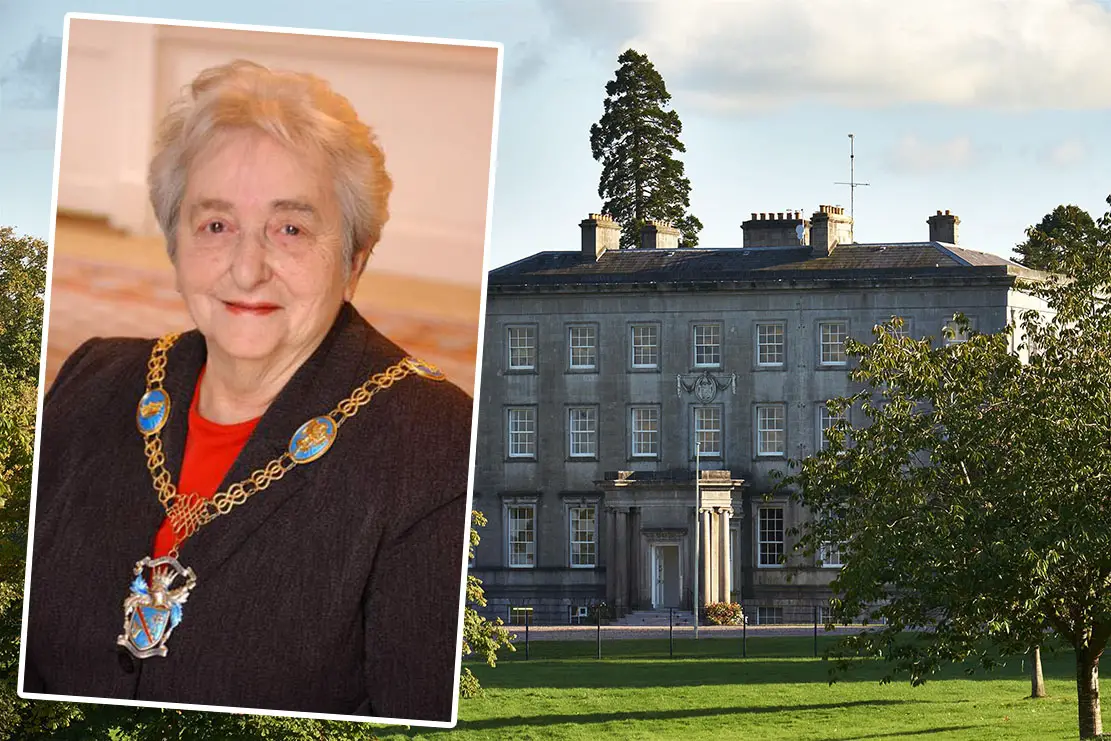 Hundreds of mourners at the funeral of a former mayor of Armagh heard how she was a "great ambassador" for the city.
Anna Brolly, who lived at Mullanstown Park in the city, passed away on Monday.
Anna was the first nationalist female to lead the former Armagh District Council.
Addressing the congregation at St Malachy's Church in Armagh on Thursday, Fr Peter McAnenly commented on Anna's work ethic.
He said: "She wanted nothing less than the best for each of her children and she was a woman who always encouraged her children to push on and be the best that they could possibly be.
"Given that she herself worked hard in the family business, she always encouraged her family and staff to give of their all ….throughout her life she was such a goer and she had an amazing work ethic".
As the first nationalist female to lead the local Council Father McAnenly branded Anna a  "great ambassador " for Armagh City and Council.
He also spoke of her work within "Church circles" saying: "For many years and she was involved with the Altar Society here in St Malachy's, in looking after the Church and preparing flowers regularly and especially for special occasions. Like so many others, she was also an active member of the Apostolic Society and she did her bit in helping support the work of the Society over many long years.
"I've heard countless stories over the last few days about all the work that she did there, leading teams of people to run guest teas or to put up tables of food for meetings over many years.
"Only a few weeks ago and I called with her and she was in the kitchen, busy at work and preparing a little meal. And I know that she loved cooking and over the years she put up manys a good table and with her parents being Italian, there was no better woman than Anna to put up a good pasta".
He added: "When I was at her wake yesterday morning, I was just looking out into her little garden at the back of her home and as the sun was beaming down, the lawn was nicely cut and the garden was full of great colour.
"Manys a day Anna spent in it, pottering around and just enjoying it…it was a real wee haven of peace for her and gardening was a real labour of love for her.
"And whatever about her lovely little garden on this earth, we pray that she's now safely home with God and enjoying the great garden of Paradise".
Father McAnenly finished by saying: "May Anna enjoy her new room in heaven and may she remain in Christ's presence forever. May she enjoy being reunited with her husband Paddy and with her parents Carmella and Antonio and with all who have gone before her".
Sign Up To Our Newsletter