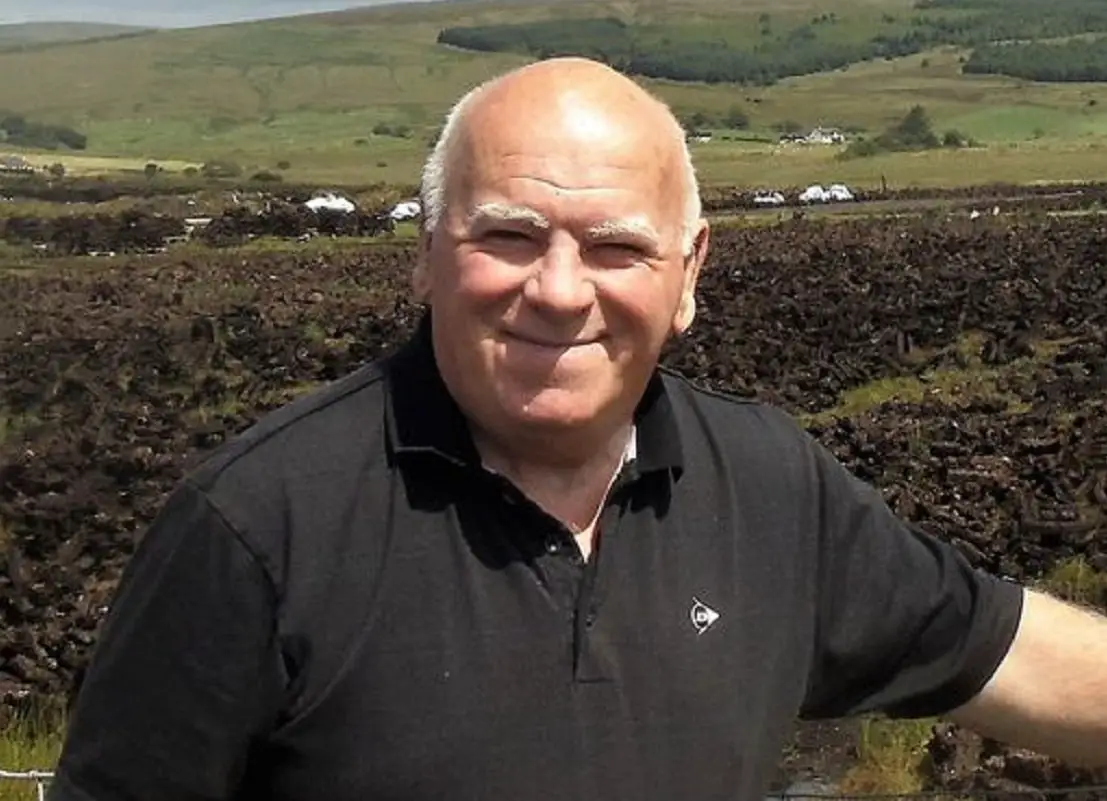 The train between Portadown and Armagh made its final journey back on October 1, 1957 but time has proved that it may not have been the end of the line.
Just this week, news broke that an update on the proposed restoration of the railway link would be made in February, with both ABC Council and Infrastructure Minister Nichola Mallon MLA keen to see the project advanced.
It is estimated the project's feasibility study could exceed £100,000 in costs while the capital cost associated with the project is likely to exceed £100 million.
One man who witnessed the last train to leave Armagh city is Jimmy Rafferty and he admitted that he never thought he would see it return.
Speaking to Armagh I, the five times 'Bard of Armagh' may have been just 11 back in 1957, but he still holds fond memories of a time when rail was king.
Jimmy grew up in Drummanmore, around a mile from Armagh, and would have walked along the old disused track which joined onto the railway station in order to get to school from the age of six.
"I would have walked through the train station, with shunting trains all over the place, and a big turntable, for turning the engines. Most of them were steam engines, chuffing along with clouds of smoke," said the 73-year-old.
"Outside there would have been horse and carts, up collecting stuff and delivering them all around the town. This would have been the mid-fifties or thereabouts."
In a time before the red tape of health and safety, according to Jimmy, "it was assumed that you were not an idiot, whereas nowadays it is assumed that you are an idiot and in many cases they are right.
"There were plenty of accidents due to health and safety and due to people being idiots but it was assumed that you would be sensible."
Reminiscing, Jimmy can recall walking alongside within touching distance of moving locomotives speaking to the drivers as they passed.
"It was a big deal, being a train driver was the bees' knees. They were the gods of the world, so to speak, driving something that size. Some of the wheels would have been bigger than me!"
Looking back on the city of Armagh, as it was then, Jimmy reflected: "It has has doubled in size for a start. All those housing estates around the outside did not exist in that time.
"There were more people in the town to do their shopping, as now they go to Craigavon or somewhere like that."
However, as it is with most good things all would come to an end and for the railway in Armagh that was in October of 1957.
Jimmy said: "As I said we lived near the line which went to Newry. I can remember looking out over fields at the Portadown line as it pulled out of Armagh.
"We watched the last train pulling out, filled with people cheering and yahooing, so we cheered and yahooed back."
Even then, the young Jimmy could remember the feeling that the world around him, as he knew it, was changing.
He said: "Right enough, any chance Armagh had of being an industrial town went out with it. There were factories all over when I was young, whereas now, whatever work there is, is small businesses of 10 or 12 people.
"I remember seeing people coming out at quitting time, it was like the shipyards. The streets erupted and hundreds of people came out."
Jimmy can remember the work that went into clearing away the sleepers and the rails which were taken away "presumably for recycling" or to find a home in someone's garden.
"It was eventually all cleared, it lay for a number of years and now it is a yard, it is now the dump and so on. All those factories closed up, Armatile is the only one remaining, it was a storage for the railway."
Speaking candidly, Jimmy admitted that he never truly believed that he would see the trains running once more to Armagh.
He said: "It is only in the last few years that they have spoken about it. Most of the line is still there, mind you, but the big problem is in Portadown, where the Northway replaced the railway line.
"That would be the biggest to overcome. There are pluses and minuses, it would cut down the traffic on the Armagh-Portadown Road but you don't know how many would use it with many working in Belfast."
Sign Up To Our Newsletter