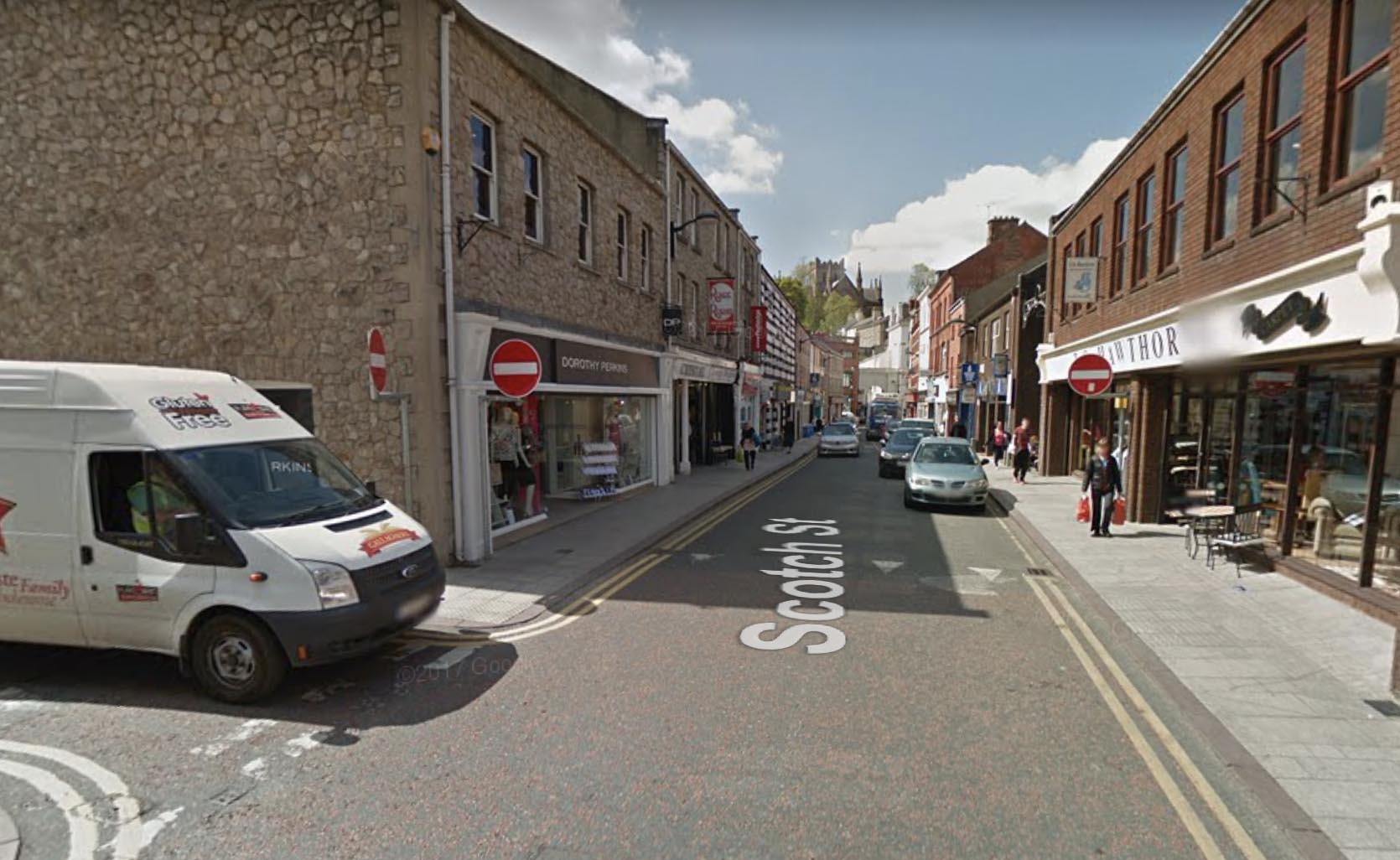 A Portadown man has been handed a suspended prison sentence for a catalogue of offences, including; possession of a knife, urinating in public and possession of cannabis.
The 27-year-old's solicitor told court his client had "quite a criminal record for a person of his age, but the entries are all very low level offences".
Jody Curry, of Woodside Hill, pleaded guilty to criminal damage, resisting police, disorderly behaviour, two counts of indecent behaviour, possession of Class B and possession of a bladed article in a public place at Craigavon Magistrates' Court.
Prosecution stated that these offences were accrued by the defendant over three separate incidents.
It was outlined that on September 15, police received a report regarding the safety of two males who were arguing and lost at Craigavon Area Hospital.
Officers arrived at 6pm and spotted the defendant urinating in broad daylight at a bus shelter within the hospital grounds.
When Curry was approached by the police he made off on foot.
Then on October 23, at 4pm, police received a report from a member of the public of a male urinating in Gazette Arcade on Scotch Street, Armagh.
This male produced a lock knife, which he opened and closed, when he was approached by a member of the public.
At 4.30pm, police located Curry on Scotch Street and he matched the descriptions given.
The defendant was arrested and during a search a lock knife was located on his person.
Curry struggled with officers as they tried to escort him to a police vehicle.
He was then taken to Lurgan Custody Suite and whilst there the defendant urinated in a corner of a cell, he did not mention to custody officers that he needed to use the facilities.
On November 14, Curry had attended Lurgan Police Station to sign his bail, whilst there it was noted that his speech was slurred and his eyes were glazed.
A search was conducted and during this a single cannabis joint contained in a cigarette box was located in the defendant's trouser pocket.
When interviewed, Curry admitted that it was cannabis but claimed he did not know it was there and that he had not smoked for some time.
Defence solicitor Chris Logue stated: "He has quite a criminal record for a person of his age, but the entries are all very low level offences, just like these.
"With the first he had been visiting a friend at the hospital, he was at the bus stop and did not want to miss his bus and end up stuck in Craigavon".
He continued: "He was found with the joint whilst he was on bail and spent a couple of months in custody as a result, this is a man who struggles with addiction, he has not been able to talk about the problems and issues deep down.
"He now has a social worker who dealt with him in the past, she has referred him to a private counsellor, Mr Curry is a man who can go two or three months as a model citizen".
Mr Logue added that the defendant's girlfriend had been a "great influence" on him and that he had served "the guts of a three or four month sentence".
For the urination at Craigavon Area Hospital and the cannabis offence, Curry was fined £150, along with an offender's levy of £30, an immediate warrant and a custody default of two days was made on each.
The defendant was also sentenced to four months in prison suspended for 18 months, in relation to the matters which occurred in Armagh.
Sign Up To Our Newsletter