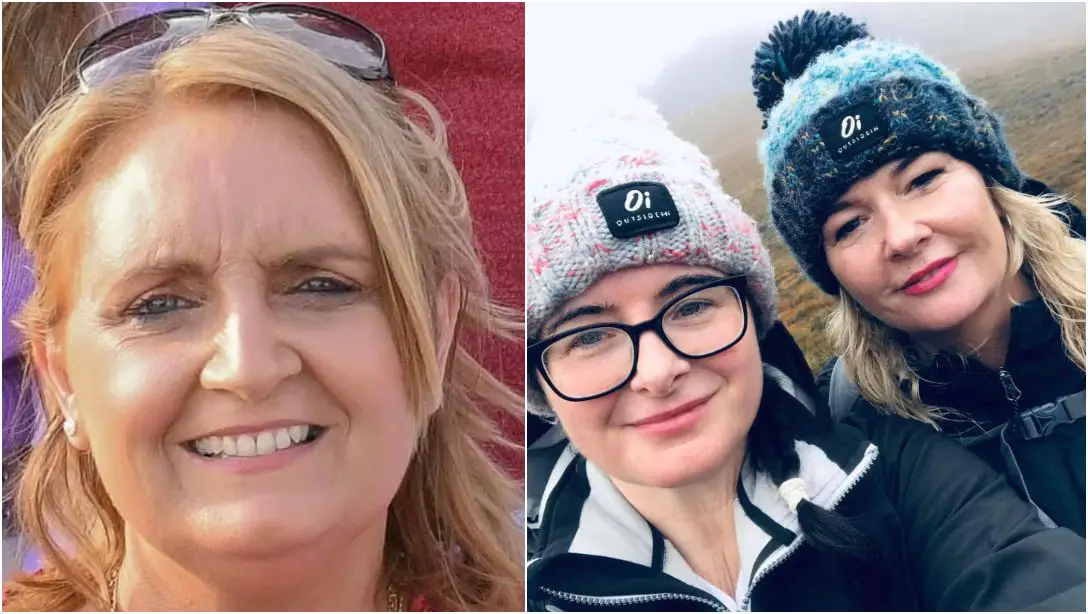 The people shortlisted for the Community Impact Award really have made a huge difference, in the most practical way, to the lives of those in their community.
The award, sponsored by Aonach Mhacha, recognises individuals making a significant difference to community life, who change the community for the better by improving relations and promoting a shared society.
Lorraine Grimley, from Madden, has been instrumental in raising money to help others through an annual car wash, despite suffering from ill-health herself.
She was nominated separately by Christopher Gribben and Gillian McKeown, members of a committee who assist Lorraine in her work.
In his nomination, Christopher said: "Every year for very weekend in November her and husband Seamie wash cars outside their house in Madden and let people pay by cash donations, furniture donations, bikes, clothes, etc.
"Every donations finds its way to someone in need locally. They also work within the Armagh charity community and assist other communities as best they can."
Christopher said Lorraine is battling pancreatitis and last year was so badly affected that she had to use a wheelchair.
Despite only being able to wash cars for the first weekend in November in 2021, she managed to raise £10,700 along with donated items.
"Both Seamie and Lorraine have hearts of gold and a true love for helping people," he added.
Gillian described Lorraine as a "wonderful person" and said that money raised goes to local charities, as well as people needing heating oil, food and money for Christmas presents.
The second nomination shortlisted is actually two people – Maria O'Grady, from Lisnacree, and Fidelma Fearon, from Rostrevor, founders of the Hiking Hens walking group.
They have been nominated by Teresa McPolin, on behalf of all the group's members. She said the pair give up a lot of their time and go "above and beyond" to make the hikes enjoyable, as well as raising thousands for – £8,700 in just six months for the Southern Hospice, Action Cancer and Co Armagh woman Aine Maney.
"This walking initiative is for women to get together, meet new people, have a chat, a laugh and a cuppa at the summit," she said.
"The outdoors and adventure really are good for our mental health and keeping us all fit.
"We usually go on three hikes a week which we all benefit from in different ways.
"It's great to know you have people to walk with and we all have met amazing people on our journeys, seen beautiful views, shared stories and memories to last a lifetime."
She added: "The Hiking Hens is welcoming, warm and encouraging. If there is any fundraising needed, the girls are only too happy to help and encourage us all to join it.
"These two girls are remarkable and an inspiration who truly deserve this award."
Sign Up To Our Newsletter