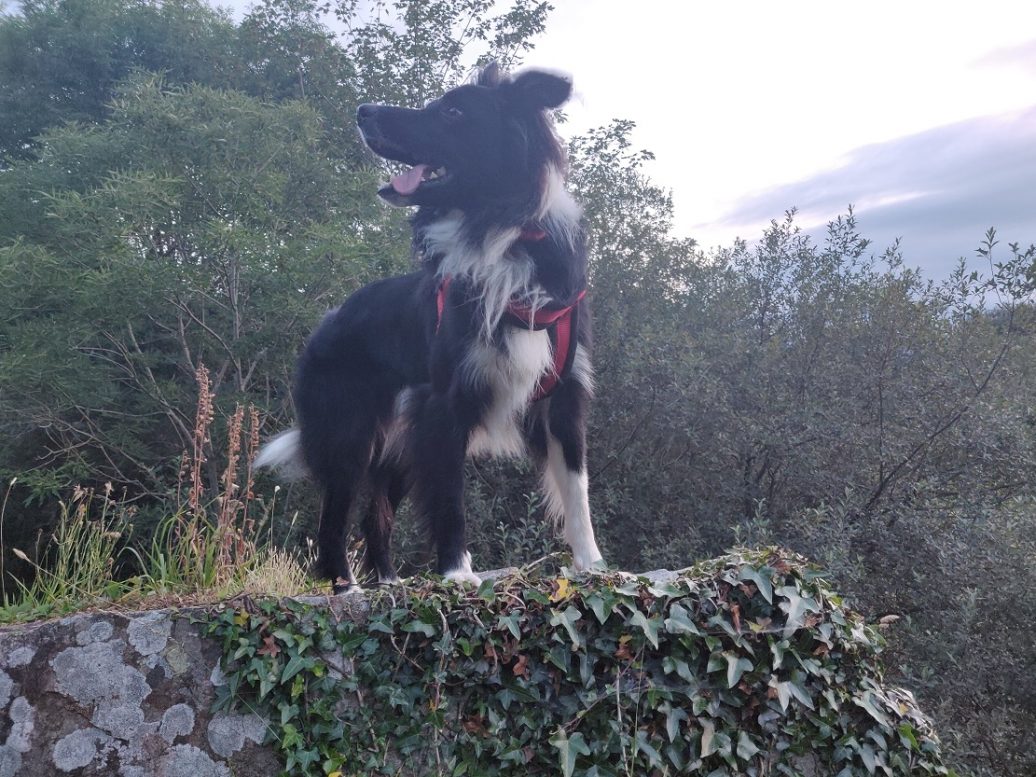 Who's a handsome boy?
Meet Roy the Border Collie who will be representing the county of Armagh in this year's Nose of Tralee.
Described as a "lovable rogue" Roy gets looks everywhere he goes according to his human Daria.
Daria had the pleasure of adopting Roy from a family friend whose father owned a farm in Co. Derry.
She said: "I always wanted a dog but due to rental agreements I had to wait until we bought a house.
"I always had Collies, so I knew of their lunacy, Roy was unable to be trained to be a sheepdog and so I was offered to take him on.
"If you are not a sheepdog on a farm it can be a lonely existence, so Roy made to the trip to the city but he is still a country boy at heart".
However, Roy's big move was not all plain sailing, Daira explains: "Everything was new to him stairs, kennels, beds, walking on a lead, being indoors, and most baffling – sharing a home with Aslan the cat.
"Endless items were chewed or eaten: shoes, boots, beds, leads, socks, toilet rolls, the list goes on".
Shy at first Roy quickly made friends everywhere he went, except for with Aslan.
Daira says: "Collie are such great dogs, they are brilliant hiking partners or just personal trainers.
"Roy has an amazing nose which he uses to poke you with to make sure he is getting plenty of cuddles".
Over 1,000 pets entered the competition with 32 Noses selected to represent their county, and a public vote will now decide between 29 dogs and three cats who will take the title of 2019 Nose of Tralee.
The public vote will open on August 6 and the winner will be announced live on Facebook and Instagram on August 27 – the same night as the finals of the Rose of Tralee.
You can check out so pictures of the famous pooch on his Instagram.
To get click here to get voting.
Sign Up To Our Newsletter