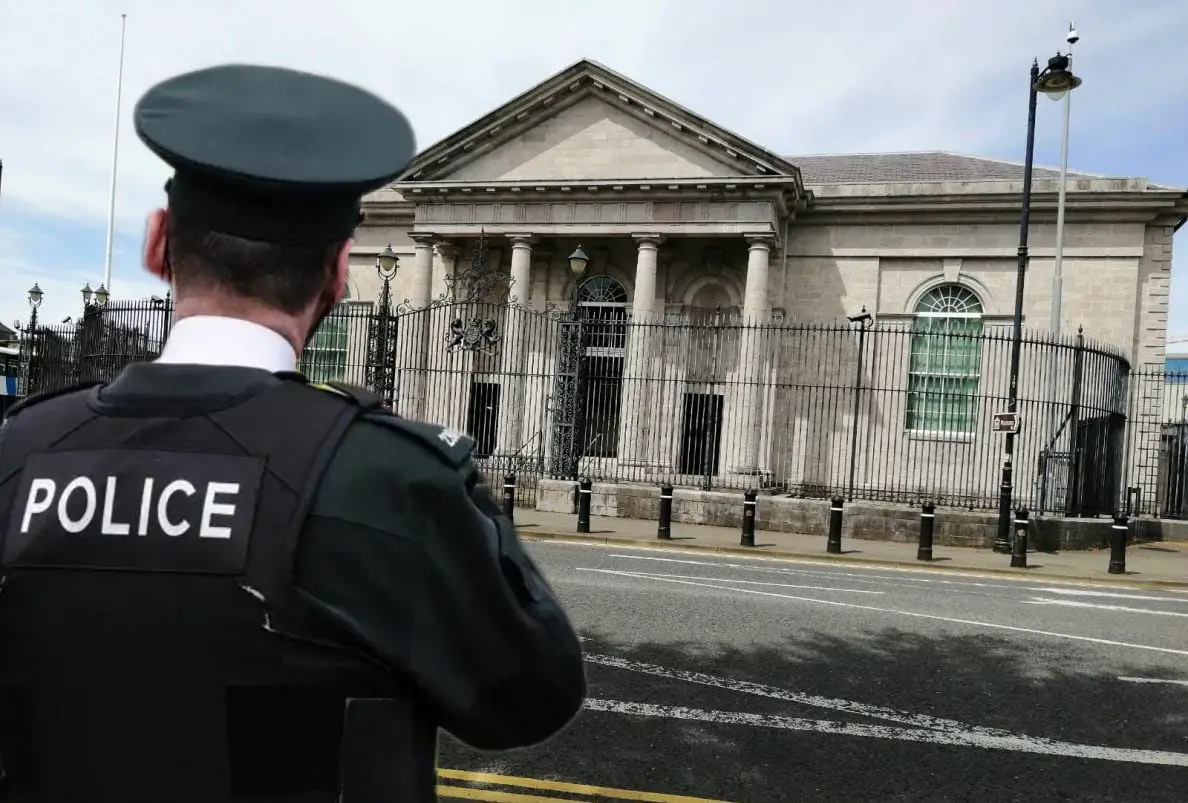 A Markethill man who who called a police constable a 'clown' in one of a litany of offences has been slapped with more than £1,000 in fines.
Court heard that the 27-year-old wished to appeal a 12 month disqualification which was imposed.
Paul Joseph Denny, of Ashlea Gardens, did not appear as he was sentenced on six summonses at Armagh Magistrates' Court, sitting at Newry, on Tuesday.
The defendant faced three counts of failing to produce insurance, four counts of failing to produce a driving licence, two counts of no vehicle test certificate, disorderly behaviour, possession of a Class B drug and using a vehicle without insurance.
None of the facts surrounding three of the matters were heard in open court, however, the particulars outline that on November 18, of 2018, Denny failed to produce his licence or insurance on the Markethill Road, Armagh.
Similarly, he failed to produce both items on February 4, of last year, on the Cathedral Road and March 26 on the Lonsdale Road. In the latter case his vehicle also had no MOT.
For the above offences, District Judge Eamonn King ordered the defendant to pay a fine of £400, along with offender's levies totalling £45.
It was outlined by the prosecution that on March 26, of last year, at 12.30am, police on patrol in Armagh observed a BMW enter a car park on the Lonsdale Road.
Officers spoke to the driver, and when asked for his date of birth he replied to them that he was "over 21".
Checks by police revealed the driver to be this defendant and after detecting a smell of cannabis a search was conducted of the vehicle.
During this, officers located approximately three grams of cannabis resin in the front passenger footwell. Denny was cautioned but made no reply.
For this offence, District Judge King ordered the defendant to pay a fine of £250, along with an offender's levy of £15.
Then on March 29, 2019, at 1.50am, police on patrol in Armagh stopped the defendant driving a BMW, with four passengers, on the Nursery Road.
After being advised that a search would be conducted, Denny became hostile towards officers, verbally abusing them and telling them to "f*** off".
This continued despite warnings and he then proceeded to raise his arms. He was advised to lower his arms but responded by waving them stating: "I won't lower my arms."
Denny was warned again regarding his behaviour, however, this continued and extra resources had to be called including another constable to conduct a search.
When cautioned for the offence of disorderly behaviour, the defendant replied "get out of my sight" and referred to one constable as a "clown".
District Judge King ordered that Denny pay a fine of £300, along with an offender's levy of £15 for this offence.
Finally at 9.50pm on March 27, this year, police on patrol of Friary Road in Armagh stopped a Volkswagen Passat at the City Hotel after it was flagged as having no insurance or MOT.
The driver was identified as the defendant. He produced a trade policy in which he was named but this was found to have been cancelled three days prior.
Denny then accepted a ticket for no insurance or MOT but checks with the fixed penalty agency later showed that the fines had not been paid and no licence had been surrendered.
District Judge King disqualified the defendant from driving for 12 months and ordered that he pay a fine of £425, along with the offender's levy of £15, for these offences.
Defence barrister Scott McWhinney stated he had spoken to his client and he wished to appeal this last sentence with permission to drive pending this.
He informed the court that Denny was currently in Manchester with a heavy goods vehicle, which needed to be returned to this jurisdiction.
District Judge King granted bail of £500 to appeal with permission to drive pending this.
Sign Up To Our Newsletter