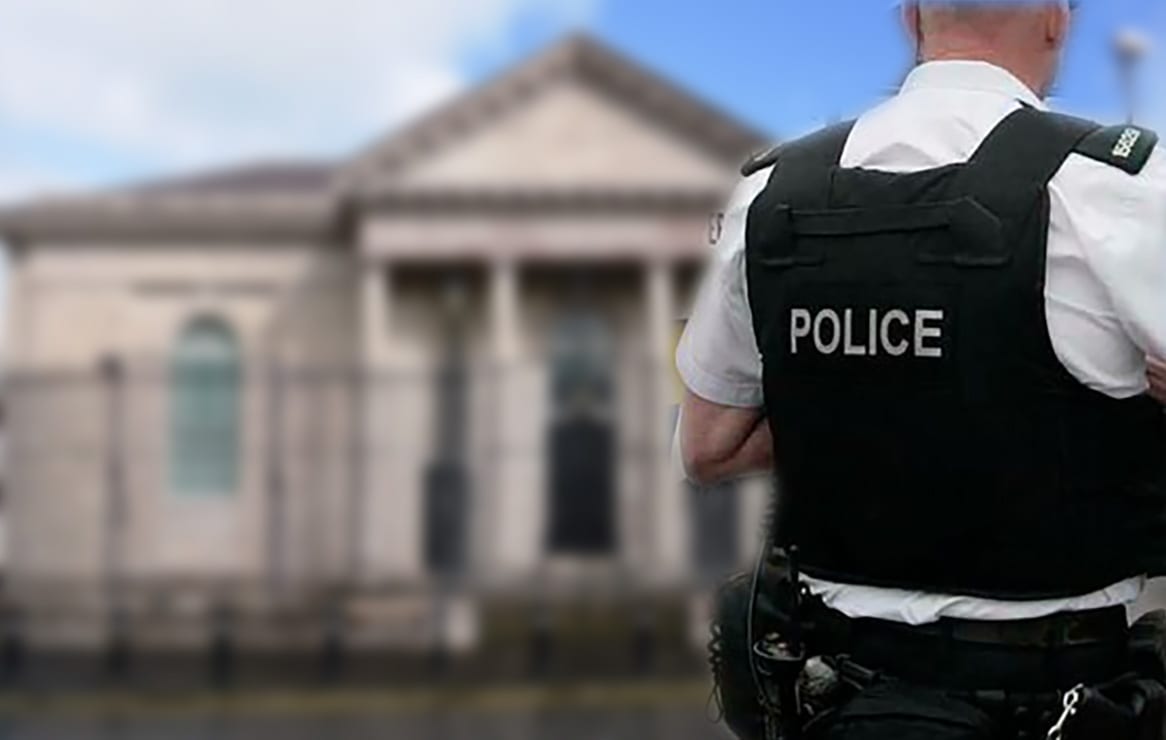 A Co. Armagh man who is accused of raping and sexually assaulting his underage niece has been denied a bail variation to return home.
Court heard the accused, who cannot be named for legal reasons, is alleged to have committed the acts on the female when she was 11 years of age.
The defendant appeared charged with two counts of raping a child under the age of 13, sexual assault of a child under 13 and two counts of sexual assault at Armagh Magistrates' Court on Tuesday.
Defence barrister Patrick Taggart stated that the case had been listed for a bail variation for the signing of his bail to be reduced to once a week and to allow him to return to his home address.
Prosecution outlined that accused's niece, who was 11 at the time, alleged that during the summer of 2015, her uncle, the defendant, had visited her home.
After she had gone to bed at 10pm, she alleged that the defendant had followed her into her bedroom.
She claimed he got into her bed and felt parts of her body, before sexually assaulting her.
Later that same summer, she alleged she had been staying at her uncle's home and had once more gone to bed.
She alleged the defendant followed her in and removed his jeans, before proceeding to again sexually assault her.
The alleged injured party reported that he then raped here before leaving the room after she told him it hurt.
Prosecution alleged there been a similar incident around Christmas 2016 in which the injured party claimed she was raped.
There were also further allegations which were as recent as 2018.
On March 4, of this year, police arrested the defendant on the charges which are before the court.
During interview, he made no comment to the questions which were put to him.
Mr Taggart stated: "He was released on bail as District Judge Copeland was concerned at the delay in the case. He has effectively been on bail for a year."
He explained that the defendant had moved out of the area in order to achieve this, but that the alleged injured party had since moved which had led to them bumping into one another.
Mr Taggart alleged: "He has also been verbally assaulted by members of her family. On each occasion they met he contacted police.
"There have been no breaches of bail or alleged breaches of his bail during this period. The condition is there to avoid contact but if her address is now closer that is not the case."
A constable commented that the alleged injured party would still be in the area in which the defendant lives regularly.
District Judge Alan White stated: "I am to refuse this amendment given the circumstances. He can appeal to the High Court but I will amend his signing to once a week."
The case was adjourned until March 31 for a preliminary enquiry date to be fixed.
Sign Up To Our Newsletter