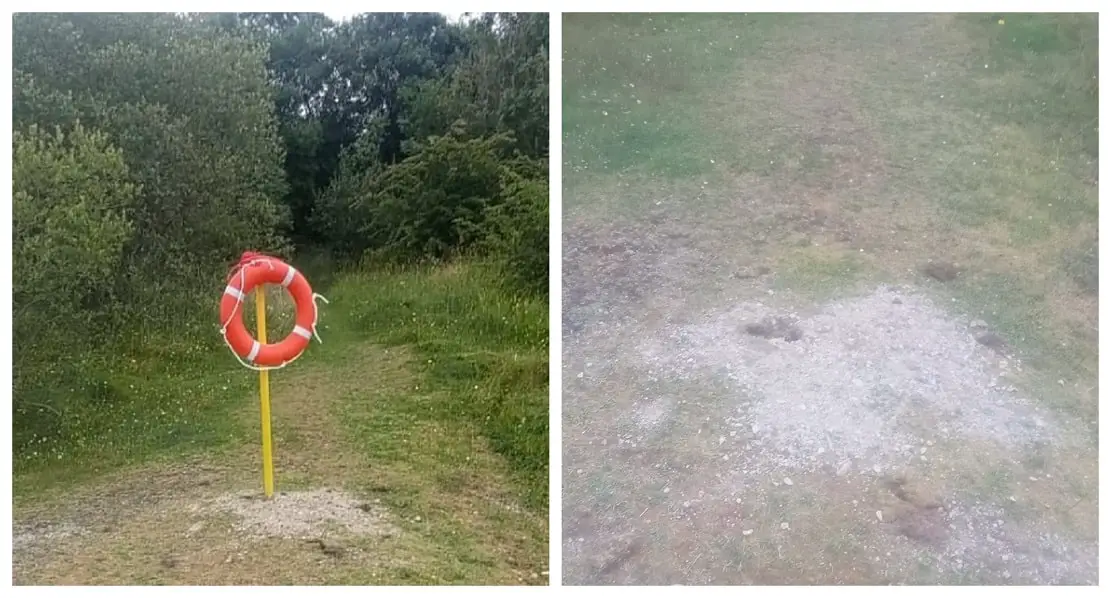 The two men responsible for setting up a campaign group to have a disused Armagh quarry drained are appealing to those who are vandalising life rings to stop.
Martin Fields and John Heaney, of Drain the Navan Quarry, said they are "gutted but undeterred" after a number of incidents of vandalism.
The life rings, sponsored and supported by almost 20 local businesses, were recently erected at various points along the edge of the quarry.
Five people have lost their life at the site since 1996, the most recent being just a few months ago when Armagh man Keith Kelly drowned.
In the latest act of vandalism, the life rings were defaced with the words 'Donated by the Provos'.
A derogatory remark about one of the victims was also scrawled on a sign warning of the dangers of the water.
Just days before that, a life ring  and pole were stolen, and have still not been recovered.
In other incidents, a life ring was flung into the water, a safety rope was stolen and memorials to loved ones who lost their lives were also stolen.
Speaking to Armagh I, John said: "The Armagh public have pulled together on this to have these life rings put up.
"We have stated from the outset that this isn't an orange or green issue. It's simply about saving people's lives. The quarry water doesn't care what religion you are."
Martin added: "We would just ask people to leave the rings alone. They are there to save somebody's life.
"We have the backing of all the families of those who died and what has happened with the life rings is very hurtful for them."
The men started the campaign after the death of Keith Kelly, with the ultimate aim of having the quarry drained and put to a more productive use.
Failing that, they would like to see it made secure, with no public access.
They are also hoping to distribute the petition to businesses to enable members of the public to sign it.
The first victim to drown in the quarry was father-of-three Roy McGinley who died in June 1996, followed by Christopher Connolly in May 2000, John Basketfield in February 2005, 20-year-old Brendan (Benny) Bell in April 2010, and Mr Kelly in April this year..
Sign Up To Our Newsletter