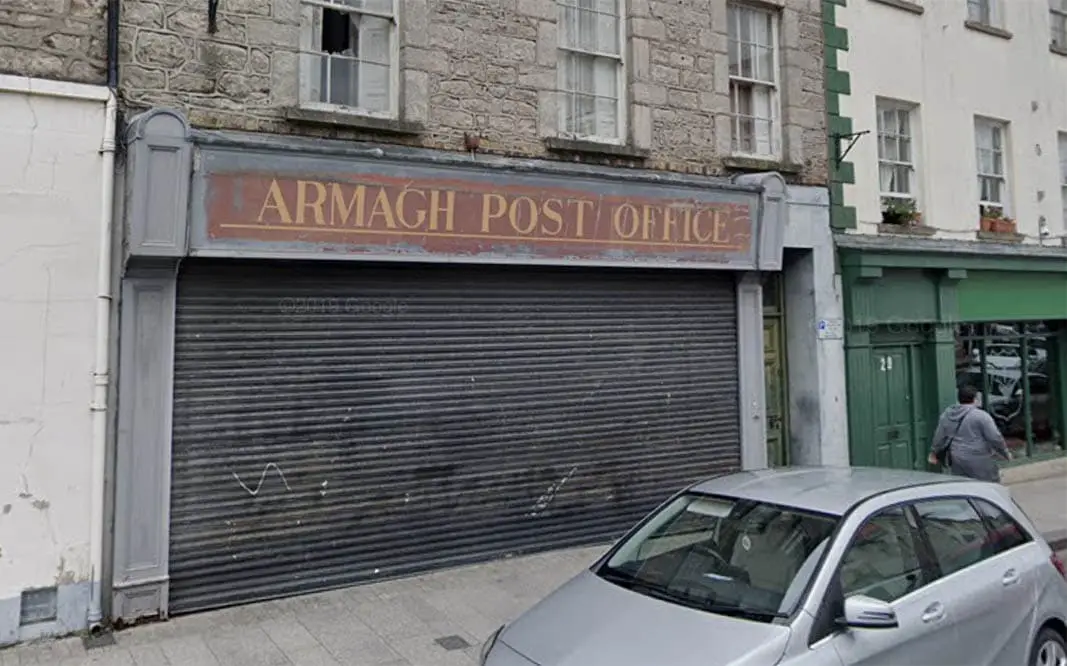 Plans are afoot to 'deliver' a new facelift at a former city Post Office.
The client is seeking approval for refurbishments at the vacant property at Upper English Street in Armagh.
Lodged by McCreanor Architects, on behalf of Mr Kieran McGeeney, the proposals have now been sent to Armagh City, Banbridge and Craigavon Borough Council for consideration.
He is seeking approval for the refurbishment of the ground floor retail unit and associated basement offices, ancillary and storage areas.
And overhead he is hoping to be given the go-ahead for a change of use – from an existing flat on first and second floor to create two two-bedroom apartments.
The earmarked property is at number 31 Upper English Street.
Older generations might recall it as Ballantine's shop. It would lie vacant for many years before being refurbished thanks to an International Fund for Ireland grant.
The premises would later become the Post Office, and it was Reggie Stinson – one of the city's most notable cricketers who still holds a number of unbeaten club records thanks to his longevity and skill – who was the man behind the counter!
The Post Office opened during the 1990s and would later close, remaining vacant now for quite some time and its familiar red paintwork sadly fading.
If plans secure approval from ABC Council, the property will be ready for a new tenant going forward.
Indeed, it will prove another welcome lift for Upper English Street which has, is and will be undergoing renovations thanks to a series of applications and heritage lottery funding bids to help regenerate some of the city's most 'in need' buildings.
The plans to refurbish the old Post Office will now be considered by council and will be publicly advertised later this week.
Sign Up To Our Newsletter