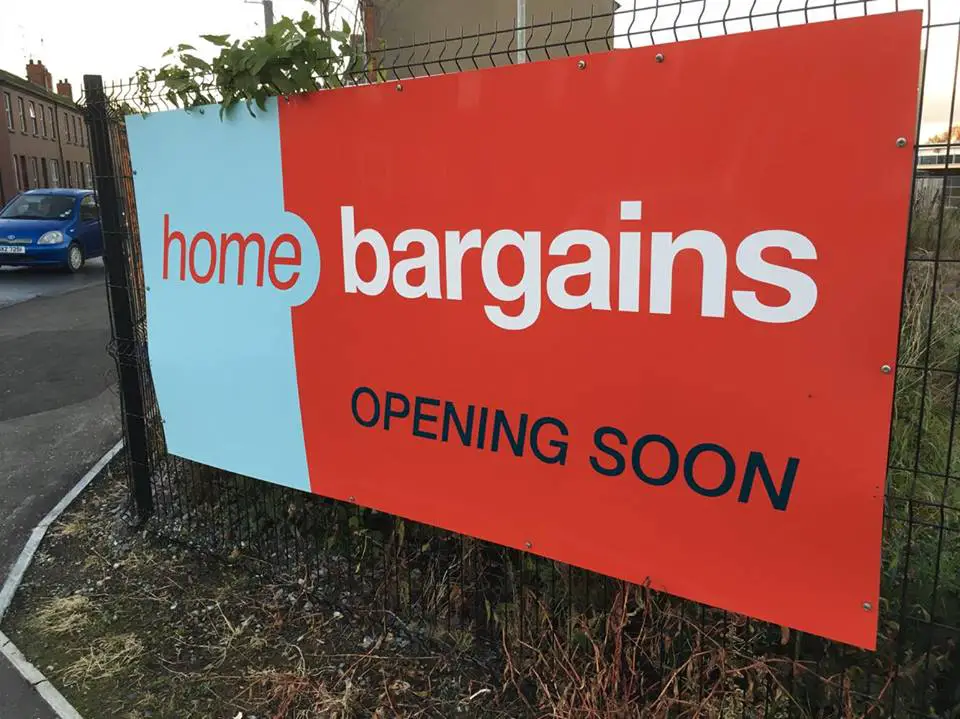 Home Bargains have announced they will open their new Armagh store on June 24.
The company made the announcement on their website, confirming the move, ending a long wait to finally fill the Railway Street property.
The store will be the retailer's biggest in Northern Ireland and it will take in the massive 'super-store' site which had previously been earmarked for Tesco.
The latter's planned move to the Alexander Road in Armagh collapsed in January 2015.
Home Bargains revealed last May that it had acquired the site and was planning to open at the latter part of 2016 or early this year.
There had been doubts over whether or not the move would go ahead as the months passed by.
But, as Armagh I revealed back in March, the date was set for late June.
The move will bring in the region of 100 jobs to the city, some of which were for the reconfiguration from Tesco requirements.
Sign Up To Our Newsletter