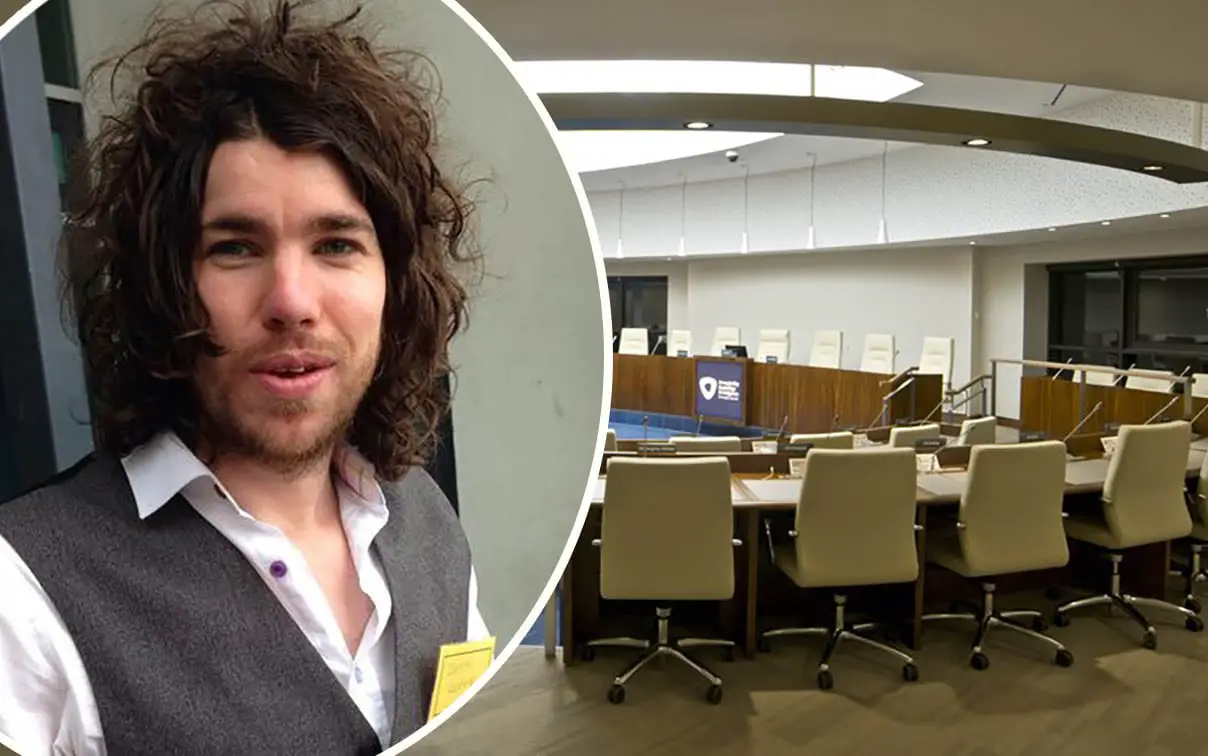 A former Lord Mayor has jumped to the defence of the West Armagh Consortium after a DUP motion condemning the organisers passed at a full Council meeting on Tuesday night.
Councillors, from both sides of the political divide, debated the divisive topic long into the evening – one of the most drawn out debates on a single subject since the inception of the Armagh, Banbridge and Craigavon Council.
DUP Alderman Freda Donnelly had tabled a motion on behalf of her party unreservedly condemning the West Armagh Festival in "permitting the naming of trophies which were to be competed for by children, after IRA terrorists".
The motion also proposed the council "acts immediately to prevent any group or organisation that has an association with terrorism, or seeks through an event, to have promote an association of terrorism, from using any Council facility or applying for grant aid from this Council".
And the discussion in the Council chamber in the heart of the Craigavon Civic Centre was heated throughout.
However, Sinn Fein councillor Garath Keating was keen to defend the "exemplary work" of West Armagh Consortium who he says are "an organisation with the highest integrity and one which has through unparalleled dedication and diligence made a huge contribution to the local community".
The local representative hit out at unionist councillors who "were trying for selfish political expediency to undermine the contribution made by the consortium and festival organisers to life in the area over this past 20 years".
Councillor Keating added: "The West Armagh Consortium has put in countless volunteer hours dedicated to organising and running community games and tournaments since the festival began in 2001.
"This festival has had a very positive impact on the life of the local community.
Cllr @patchfromarmagh reminds those who wish to derail 20 years of community work – aimed at positively engaging young people on anniversary of internment – that they may be responsible 4 creating a sizeable void. Children playing sport is far from the glorification of terrorism pic.twitter.com/rOYup4ZOFn

— Catherine Nelson (@CatSeeley) August 28, 2018
"It has channelled community energies into positive, inclusive, expressions of culture, sport and entertainment.
"Over the years it has been a source of great pride and inspiration for the local community and attempts to derail or deride those involved in that vital work are bitterly disappointing and counter productive.
"The events, many of which are named after people who died or were killed as a result of the conflict here, bring people, teams and families from very diverse backgrounds together in a hugely positive manner.
"Through that work the festival seeks to break down barriers and tackle difficult obstacles to community development and engagement."
After the motion was passed the DUP Council group on ABC Council stated: "Our motion contained three important action points; an unreserved condemnation of the deliberate association with terrorism this festival clearly had through the use of trophies named after terrorists, a review of the organisation who ran the festival establishing how this event occurred on council property and lastly a commitment that such a situation is not permitted to arise again where deliberate associations with terrorism from any quarter occur on council property within the Borough."
Sign Up To Our Newsletter