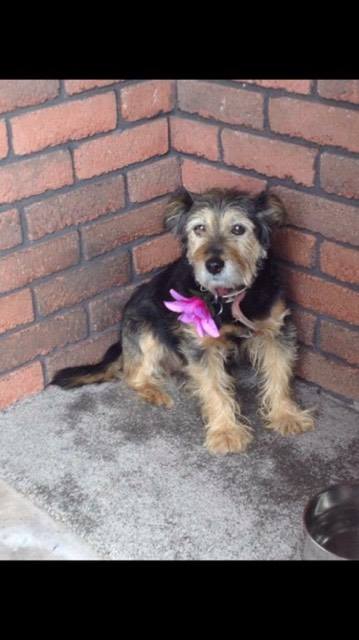 It was the end of an era today in Armagh with the passing of the the area's oldest registered dog.
And for the Feeney family it has been a devastating loss.
The family, from Milford, have owned little Blacky for the past 20 years.
A familiar figure around the village, he has been with the Feeneys since 1996.
The family actually have a letter from council to confirm that their much-loved pooch was indeed the oldest registered dog here.
It has been a big blow for the family and neighbours in the close-knit village.
His owner told Armagh I : "He was our family pet and a much-loved and popular dog in Milford. It has been a totally emotional day in the Feeney household and everyone who knew Blacky."
The little dog – who was of mixed breed – died quite simply of old age.
And it's hard to know what to attribute his long and happy life to.
But Blacky's owner confides he had a favourite food.
"He loved chocolate, especially Twix and chocolate biscuits," he explained.
Little Blacky will be irreplaceable to the family and will be missed out and about by young and old alike – a little piece of Milford's history in his own right.
Sign Up To Our Newsletter