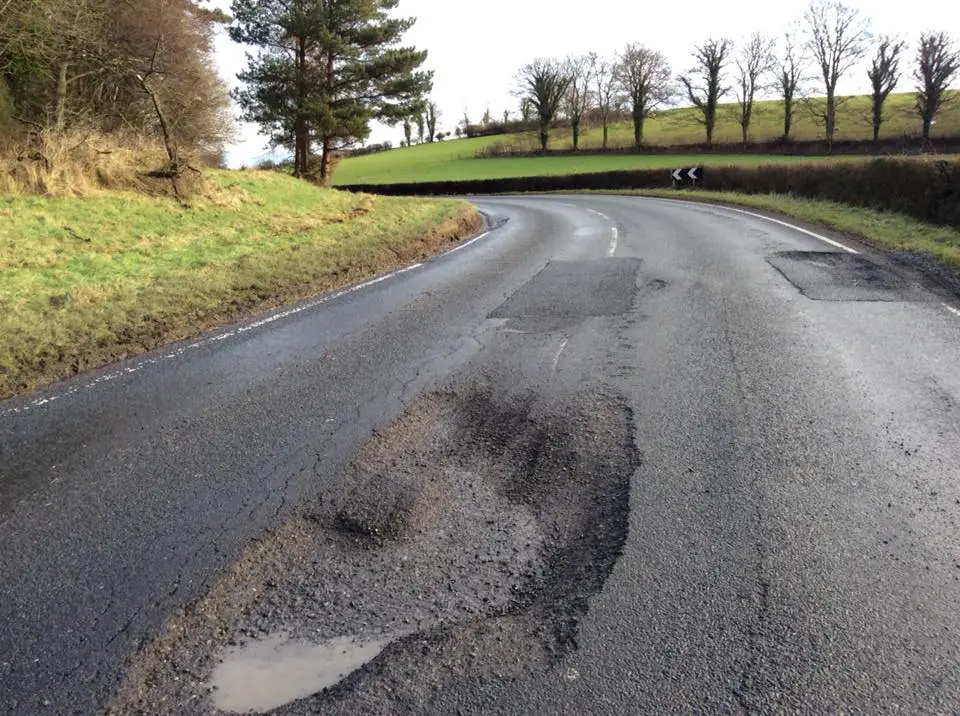 Unofficial records are being smashed by the week as the pothole epidemic across Co Armagh is well and truly laid bare.
Whether it's the biggest pothole – the Coolkill Road outside Middletown is a possible title holder there – or it's the pothole which has claimed the most victims (tyres) – that could well be the Keady Road to Lisnadill, or even the road with the most – there'll be plenty nominated in that section.
It's hard to decipher what area is the worst, especially considering the recent outpouring of rage regarding the Tyra Road in Tullysaran.
The aforementioned Keady Road to Lisnadill is the latest road to come into focus, with SDLP councillor Thomas O'Hanlon claiming that a single pothole has notched up ten victims in the space of twenty four hours.
He has joined the chorus of people calling on the Department for Infrastructure to act.
"The state of our roads is an utter disgrace and many local motorists are counting the cost of the damage to their cars," said councillor O'Hanlon.
"Day and daily I am passing through complaints to the Department of Infrastructure. The damage to cars is unbelievable, the amount of tyres needing replaced is unreal.
"Take the Armagh to Newtownhamilton Road. The stretch from the junction at the Keady Road to Lisnadill is in a dreadful state.
"Both sides of the carriageway is in an appalling state. The corner at the Primates Wall is very uneven, drainage is poor and it's constantly flooding.
"Just up the road you are met with what can only be described as a blanket of potholes. The moon's surface would be better."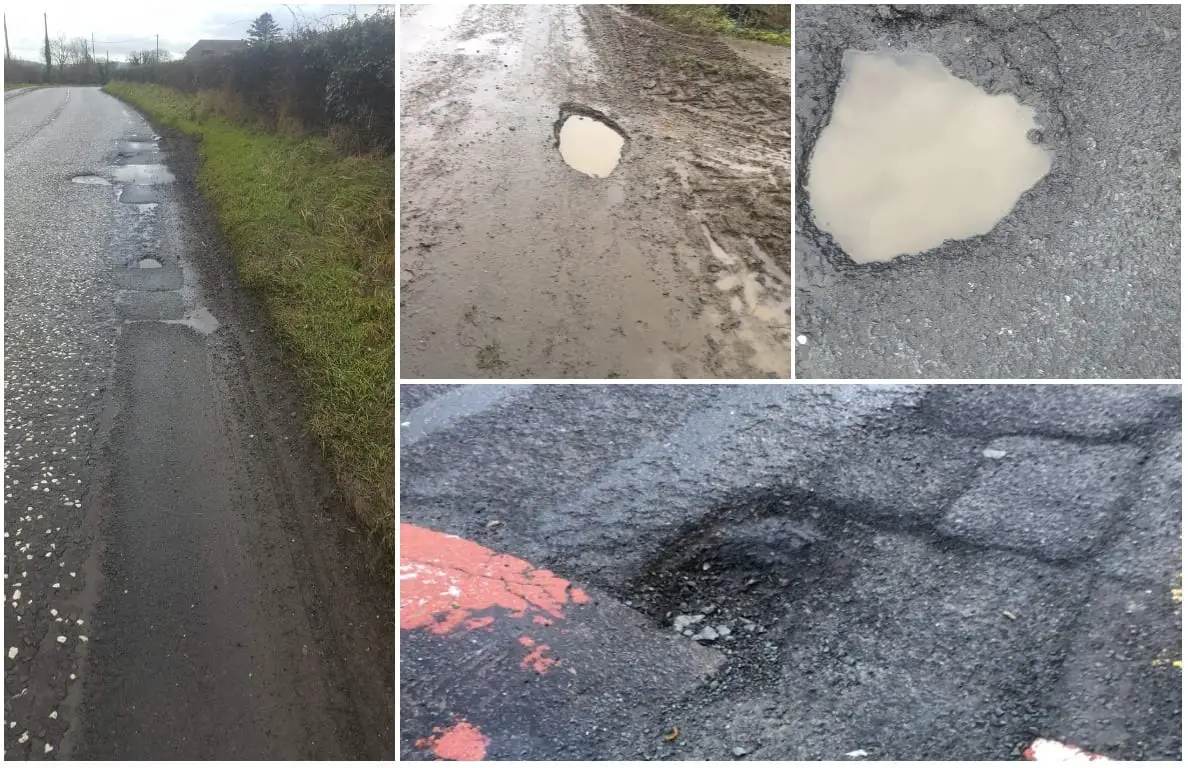 He added: "I know of at least ten vehicles which have been damaged at this section alone in the last two days.
"People are beyond frustrated, they are fed up. I understand their frustration, I am constantly passing through photos of potholes and lists of roads which I have been contacted about and progress is painstakingly slow.
"In fact some have been passed through months ago and nothing has happened.
"Last week the Department confirmed it has paid out £500,000 in compensation to motorists in ten months because of damage to cars.
"This money would be better spent in repairing roads in the first instance. People don't want to have to claim for damage to their cars, it can be a long and a draining process.
"They just want roads fixed. I have issued more claim forms to motorists this week that I care to count.
"Furthermore when some of the potholes are 'repaired' it lasts hours. It seems like some sort of dust is blown into the potholes rather than a proper repair job done.
"It's a waste of time for its washed out in a matter of hours. I feel sorry for the guys trying to keep up with the complaints, but is lorry loads of tar that's needed not the stuff they're using at present."
On Friday Sinn Fein councillor Darren McNally posted this to his Facebook page from the Coolkill Road.
Deirdre McShane, from the Clady area contacted Armagh I this week and asked: "Why has the Roads Department allowed the condition of the road surface to get so bad?
"The main Markethill/Keady Road at the Foley area has four or five big pot holes for past three to four weeks.
"Also the Clady Road between Clady and Markethill/Keady Road is a total disgrace.
"There are at least 10 pot holes on small section of the road; one of the pot holes is on a dangerous corner, so you either go around the massive pot hole, which then takes you out into the wrong side of the road (on dangerous corner) or you drive straight into the pot hole which could lead to serious accident.
"I personally have reported these pot holes, which took 20 minutes on the phone. When I reported the Clady Road pot holes I said also there's a pot hole in the Blackquarter Road junction.
"The guy asked me did I want to report it, I said yes he went on to say then that needs to go into a separate folder, so if you just hold I'll open you another folder.
"I'd already been on phone 20mins to a guy who didn't seem to know how to work a computer. So I said no just Clady Road.
"However next day I did report the Blackquarter Road pothole. That was three weeks ago. Not as much as one person have we seen out looking at the problem. Why? Are they waiting on the accident? Cutbacks? I'm sure we're not the only road!"
Another woman contacted us saying: "We have quite few major potholes in and around Cloveneden Road in Loughgall, one of which caused replacing of two wheels.
"Yet on an off-shoot minor road with three houses and Cloveneden Church has now been totally resurfaced in last week.
"Why not fix potholes now and leave tarring until later?
"Also, due to flooding in one spot the road will erode/give way as all that has been done is to put stones in. It has never been fixed properly, just washes away every time it floods."
Sign Up To Our Newsletter