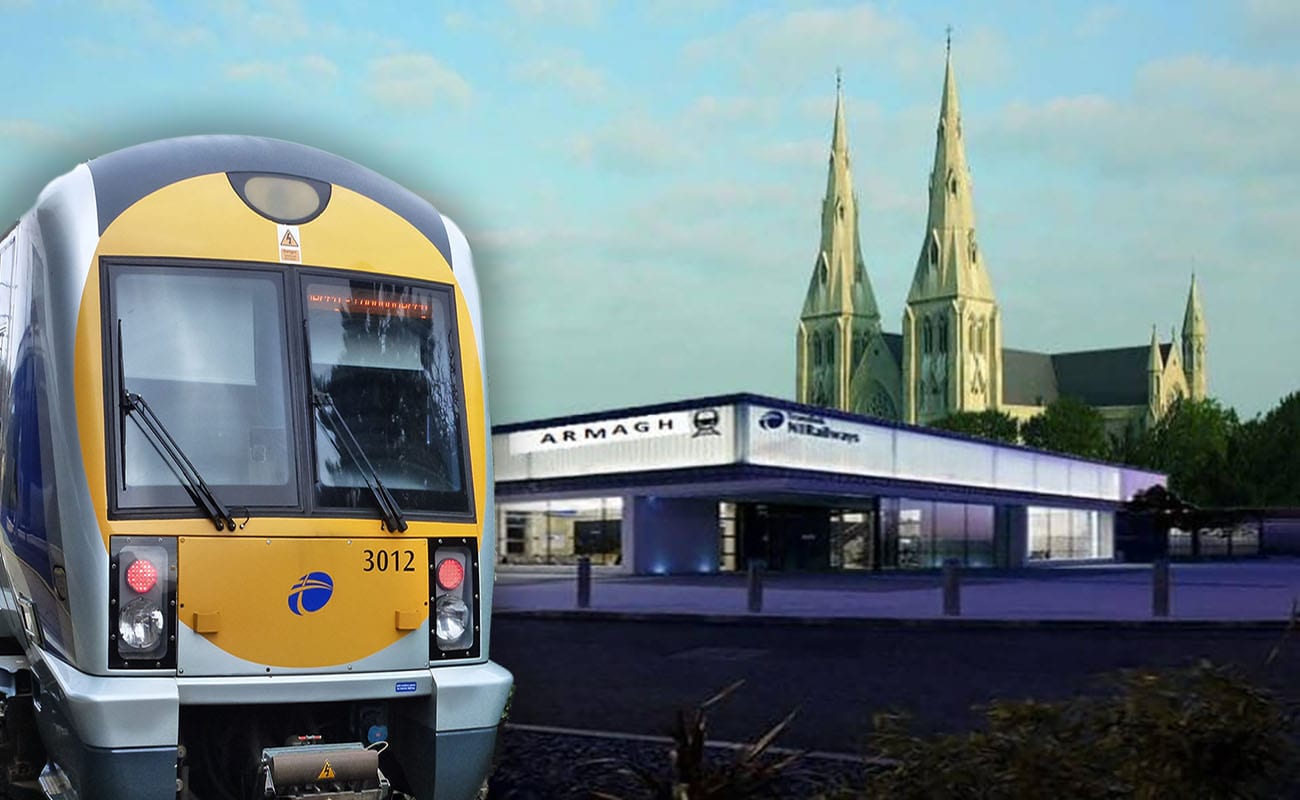 Hopes to re-open the Armagh to Portadown railway line took a small step forward tonight (Monday) after council agreed to set up a working group to seek funding for a feasibility study into the potential multi-million pound project.
The re-introduction of trains to Armagh has long been on the agenda for the Portadown and Armagh Railway Society (PARS), who have long campaigned for the re-opening of the 10 miles of track, which were closed in 1957.
In 2014, a petition of around 10,000 signatures was delivered to Stormont, demanding such action.
However, that dream took a hit last summer when Translink said a rail link between Armagh and Portadown will not even be considered until at least 2030.
Chief Executive of Translink Chris Conway, speaking at the time, said that the Department for Infrastructure have no plans to expand the rail network before 2030.
But tonight, at a full sitting of the Armagh City, Banbridge and Craigavon Borough Council, an Ulster Unionist motion supporting a feasibility study was put forward and gained cross-part support.
The motion asked that "this Council support the provision of a feasibility study for the Armagh City to Portadown railway line and the opportunities this investment will provide to the Council's area.
"The feasibility study should be prepared with the support of all our statutory partners and the private sector to identify the feasibility of such a proposal.
"There are a number of advantages that the reopening of this railway line would bring to the area, including greater social inclusion, increased benefits for tourism, improved travel safely, improvements to the local environment and the reduction of traffic congestion."
An SDLP amendment – which was agreed – added that Council "notes the inclusion of the desire for a line from Portadown, through Armagh, Dungannon and to the west in the Railway Investment Prioritisation Strategy (May 2014).
They also called for the establishment of a Council Railway's Working Group and mandated that working group to engage with the Department of Infrastructure and to establish the costs for a feasibility study and to seek, in partnership with the department, funding opportunities to deliver the feasibility study.
The working group will also consider other issues relating to the railway infrastructure across the borough.
Council agreed that those issues are resolved and brought through the appropriate committee for action.
Sign Up To Our Newsletter