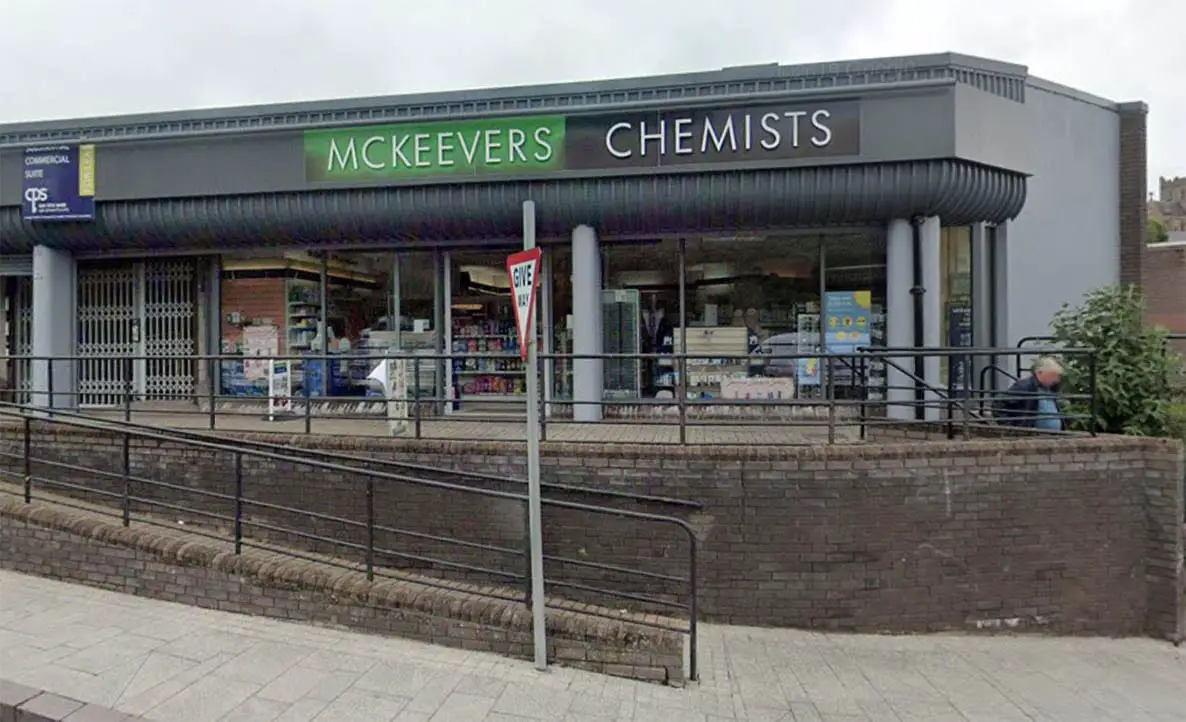 An Armagh pharmacist says their workload has tripled since the coronavirus Covid-19 outbreak this month.
Michael Davidson, the manager in McKeever's Chemist on Dobbin Lane, said the uptake in people using the prescription collection service has intensified since last Thursday.
Mr Davidson, told Armagh I that his message to customers would be one of patience.
The store, which has been under severe pressure, says they be erecting a perspex safety screen at their counter for walk-ins.
In a letter to customers, Mr Davidson said: "These are strange and unsettling times. Over the past week the outbreak of coronavirus has impacted greatly on our daily lives as its presence in NI has intensified.
As your local community pharmacy manager in the Dobbin pharmacy, I fully understand the anxiety and worry that many of you are feeling. Our main concern is for our patients health and well-being.
"My priority is keeping you and my team in good physical and mental health to get through the weeks ahead.
"Community pharmacy is the first point of contact for many of you seeking health and well-being advice. We are also responsible for the safe dispensing of prescribed medication and treating many minor ailments.
"Over the last seven days myself and my team have been placed under significant increased pressure due to the coronavirus outbreak. This looks set to continue.
"In order to continue to provide our high quality level of service and to maintain your health and that of ourselves, I would like to offer the following advice:
– Order your prescription in plenty of time
– GP surgeries recommend leaving a minimum of 48 hours from ordering it to collecting it in pharmacy.
– Prescriptions are no longer allowed to be collected by patients from the surgery. They are instead being sent to your nominated pharmacy.
– Due to increased demand and prescription volume and to ensure we have your full prescription, I recommend phoning ahead to check your prescription is ready for collection. This will reduce the waiting time in store and potential need to call back.
– If you have a new persistent cough or a temperature please do not visit the pharmacy but phone us for advice.
"We are working towards erecting a Perspex safety screen at our counter and highlighting safe distancing in store. At peak times we may have to limit numbers in our pharmacy for everyone's safety.
"Please be patient with all of our staff and give them plenty of space to work. They are working tirelessly to continue to provide a high level of service in difficult circumstances.
"May I take this opportunity to wish you all well, and to thank you all for your on-going support. I would also like to thank each member of my team for the extra hours they have worked over recent weeks. Take care and keep safe."
Sign Up To Our Newsletter