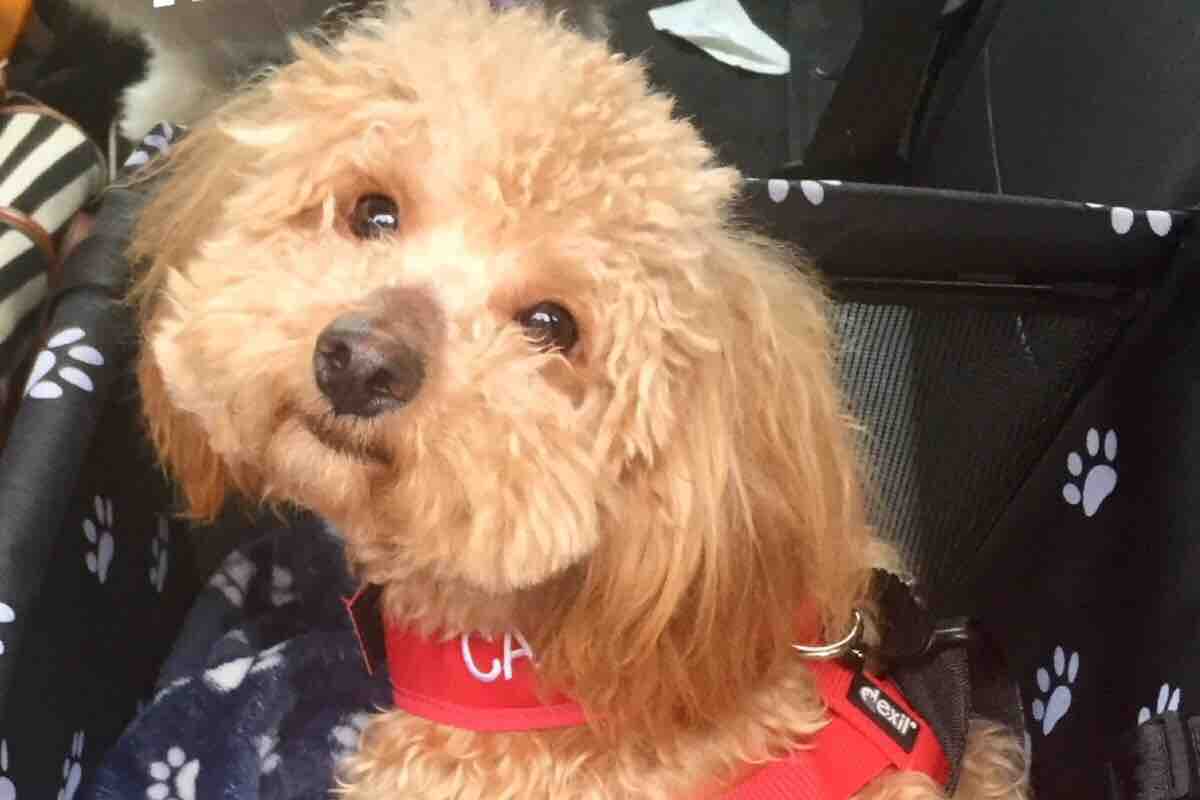 An Armagh woman who paid £600 to fly a dog home from China and save it from imminent slaughter has appealed to people to help raise money to stop other pets facing similar fates.
Sharon Warnock found Henry – dubbed 'Wee Wheels' – in a government shelter, very ill and close to death.
But she rescued him from the Chinese meat trade and, when he was well enough, flew him home to Northern Ireland.
Now she has started a GoFundMe page to try and raise money to save other dogs from being slaughtered for the meat trade.
When Henry was discovered in a Shanghai shelter, he had suffered a broken back, after being bitten through the spine by a larger dog.
Henry had open wounds right through to the bone and could not go to the toilet.
Sharon said he was "rotting from the inside out and had been left to die".
When the Armagh woman saw Henry she knew she must act.
Henry had been spotted by a volunteer who got in touch with Harbin Slaughterhouse Survivors and they agreed to help; he was flown over 1600 kilometres to their veterinary clinic.
It was on the HSS Facebook page that Sharon saw the poor pooch and applied to adopt him.
Despite being in very bad shape, Henry was not put to sleep.
As Sharon said, his back was broken but his spirit was not!
Henry fought back and eventually was deemed well enough to leave China.
His proud owner says he is now "loving life in Northern Ireland" and is able to sniff the grass, hear the birds, run along the beach – and all in his own special 'wheelchair'!
Sharon now wants others to come on board and save endangered dogs from the meat trade by pledging donations.
She said many dogs are being kept in barbaric conditions and tortured whilst still alive to tenderise their meat, before being horrifically killed and eaten.
Sharon hopes that the public will dig deep to try and offer 'freedom flights' out of China to find families who will love these dogs before the inevitable happens.
Said Sharon: "Please help me to help them
"Every penny donated will go straight to HARBIN SHS – three girls teaching in China who felt they had to do something to stop this barbaric torture.
"All money received by them goes straight into helping animals saved from Yulin, dog/cat meat trade and medical testing facilities. We need your help so badly."
Sign Up To Our Newsletter