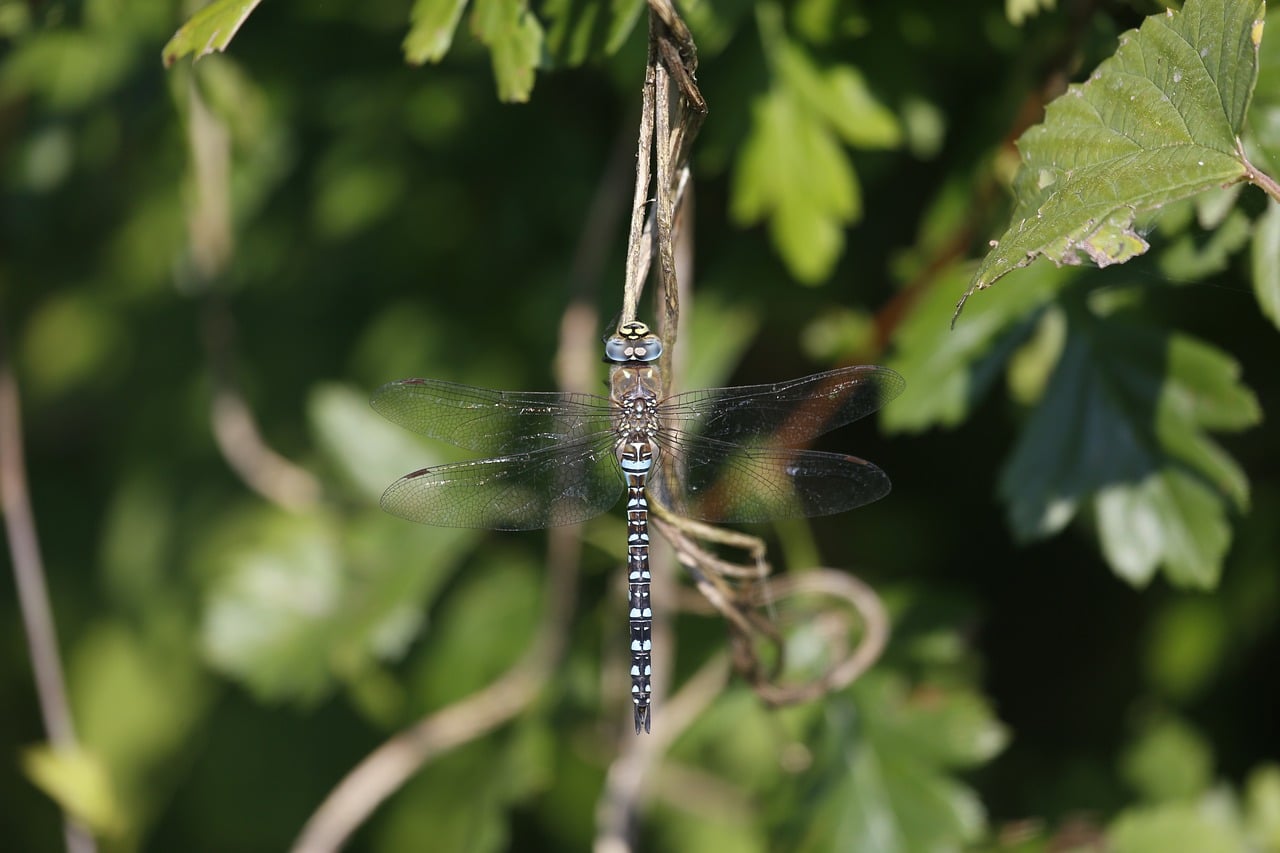 The County Armagh Wildlife Society are arranging a visit to Loughgall Country Park this weekend with the hope of spotting two rare dragonflies.
They'll be making the trip at 2pm today (Saturday, August 12) where they will be keeping their eyes peeled for the rare Emperor and Migrant Hawker dragonflies which have previously been seen at the site.
Ian Rippey, Secretary of the County Armagh Wildlife Society, explained that the Migrant Hawker and the Emperor were almost unknown in Ireland before 2000, but have spread markedly with the rate of spread increasing in the last few years.
"Both were first recorded in Northern Ireland in 2006 in Co. Armagh and Co. Down. The Migrant Hawker soon became established in the Lecale Peninsula near Downpatrick, before spreading to parts of South Down and the Ards Peninsula," Ian said.
"A Migrant Hawker has already been seen at Craigavon Lakes on July 29. Normally they do not appear until well into August, but the record warm June in 2023 has produced a lot of early emergences of species."
He added: "There were only a few further records of Emperor until 2019 when it was seen more widely. In 2022 it was seen in all six counties and was seen as far north as Fair Head in North Antrim.
"In Co. Armagh it has been seen in at least six sites. Around 10 have been seen at McCourt's Lake near Poyntzpass, a site where it has been seen for about years running, and about five at Marlacoo Lake near Tandragee."
The society has already arranged two outdoor visits in 2023, one at Carnagh Forest, Keady, on May 13 and the other at Annaghmore on June 21.
In Keady, they found a Green Silver-lines moth, a Green Hairstreak butterfly and also Bird Cherry. At Annaghmore, they managed to get some good views of two Emperor dragonflies.
According to Ian, Co. Armagh has seen some other interesting wildlife developments in 2023.
The first confirmed record of the Comma butterfly was made in the Orchard County this year. This is one of up to 13 recorded in Northern Ireland so far in 2023.
The estimated maximum total over the years in Northern Ireland is around 55.
The Comma was virtually unknown in Ireland before 2000 and was not proved to breed until 2014, but has spread, slowly at first and more dramatically in the last few years, spreading from the south-east to the north and west.
Sign Up To Our Newsletter