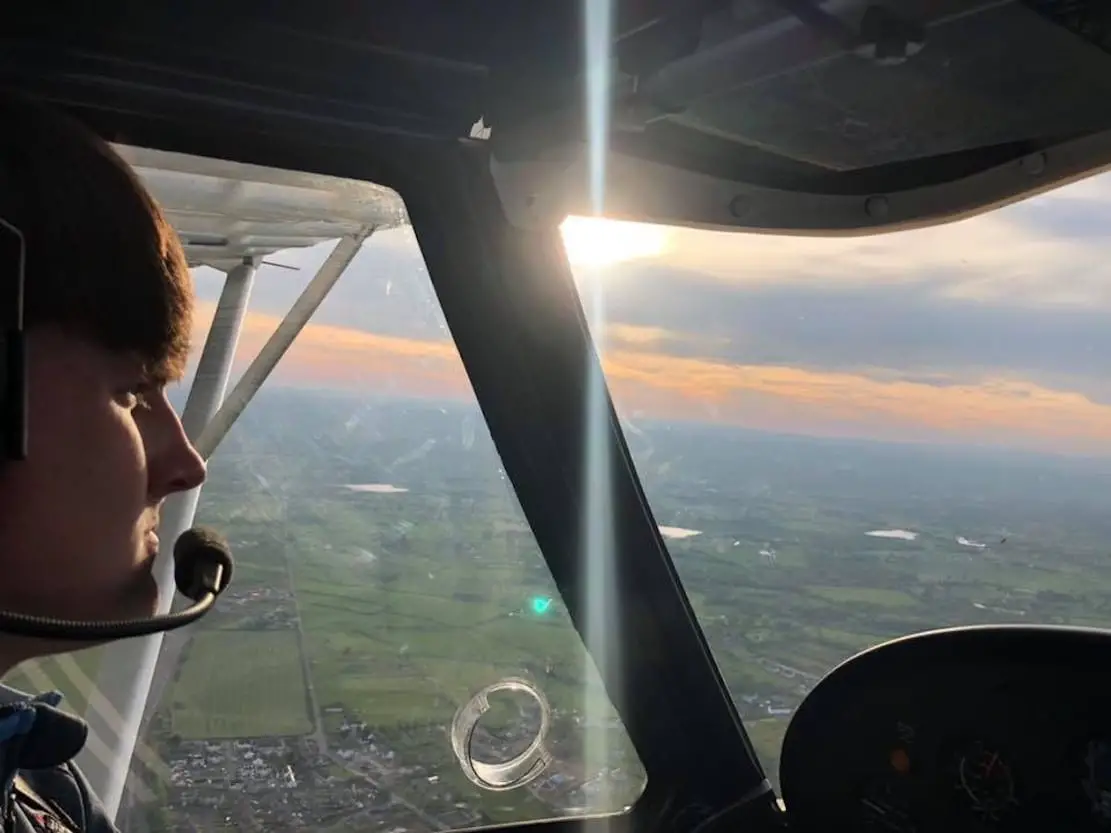 A Dungannon teenager will be taking to skies over Tandragee on Friday evening in a bid to become the UK's youngest solo pilot.
Ethan Sherry will turn 16 on the day and will be celebrating it by taking off in a microlight aircraft for his first solo run.
The 15-year-old confesses that his mother is "terrified" and "nervous" at the thought of him being up there on his own.
Speaking to Armagh I, Ethan said: "I started roughly two years ago, I've over a hundred hours done in total I have flown everything from helicopters to big aircraft's, anything I can get into the sky basically.
"On Friday, if the weather plays ball, I get to fly solo for the first time because 16 is the legal age you can do it at."
Others have completed this same feat at the age of 16 but Ethan believes doing it on his birthday would make him currently the youngest in the UK.
The Dungannon teenager explained how he got into the hobby.
"Whenever I was younger I lived next door to this guy, I actually fly with him a lot now, and he had a helicopter.
"I would see him going in and out of the house at the weekend and it just got me interested as a child."
This sparked an interest in young Ethan and he began logging flights towards his pilot's licence just five days after he turned 13.
"I would say I am quite experienced now and there are lads who are older than me that I am basically teaching at this stage," he said.
Ethan just finished up his GCSE's at St. Patrick's Academy and hopes to head to Cork next year to go through a training programme in order to become an airline pilot.
Although Ethan appears to have found his calling whilst in the air he confesses that his mother is terrified of flying, rather ironically.
"My mum she's absolutely terrified of flying and I mean terrified; dad is interested in it, he just retired from teaching and I am trying to get him into it.
"Mum will be nervous on Friday but what can you do?"
Talking about conditions, Ethan said: "It looks a bit windy, I am hoping to do it on Friday evening, it's a light aircraft and because I am so light, with the wind, the aircraft just wouldn't want to come down."
The teenager hopes to be in the air for around 7pm and will take off from Kernan Aviation in Tandragee, so keep an eye out for the young man who could be making history.
Sign Up To Our Newsletter