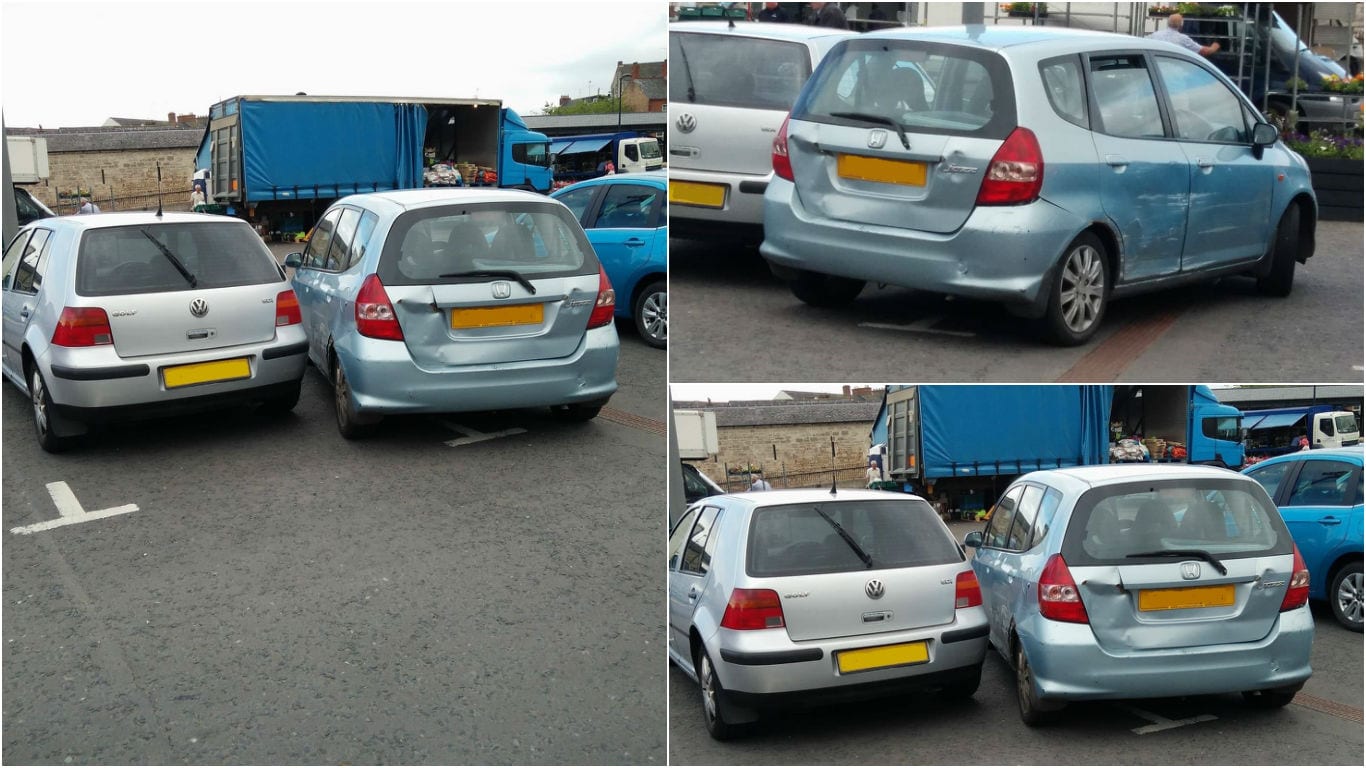 No wonder the car is in the shape it is!
That was the exasperated opinion of one Armagh I reader who sent us these images of a parking fail in the city on Friday morning.
These pictures were taken in The Shambles – pretty ironic given that that would be the best possible description of what we have here.
And Armagh has seen some epic parking fails – remember Costa?
"I actually stood for a second and watched in utter shock as I walked back to my car," the woman explained.
"The driver happily got out of the car, not a bother and totted on; no wonder the car is in the shape it is.
"I didn't go close enough to look up closely, but I sure do hope the poor person who was already parked up beside it hasn't had any damage."
Well, it looks like a car more befitting of the Tullyroan Oval than the roads of Armagh.
Shambles!
Sign Up To Our Newsletter