A piece of Armagh's history – in the form of windows dating back 200 years – have been saved for future generations after being removed from the site of the new £35 million Southern Regional College in the city.
SRC enlisted Historic Environment Division and Armagh County Museum to salvage and protect the historic Pavilion artefacts.
Demolition and construction work is progressing well at the new Lonsdale Road campus, where appointed contractor Felix O'Hare and Co. now has a full team on site to advance this exciting development.
And, as part of the planned demolition works, SRC has partnered with the Armagh County Museum and the Historic Environment Division (HED) at the Department for Communities, to ensure that all historically-important artefacts are properly preserved and protected for future generations to enjoy.
The HED works to protect irreplaceable historical assets which contribute to the quality and character of the built environment.
SRC says it is delighted to be working with the HED and the Armagh County Museum on this project which has realised the careful and successful removal of the iconic regency-style windows which were incorporated in the 'old' campus during its build period in the early 1960s.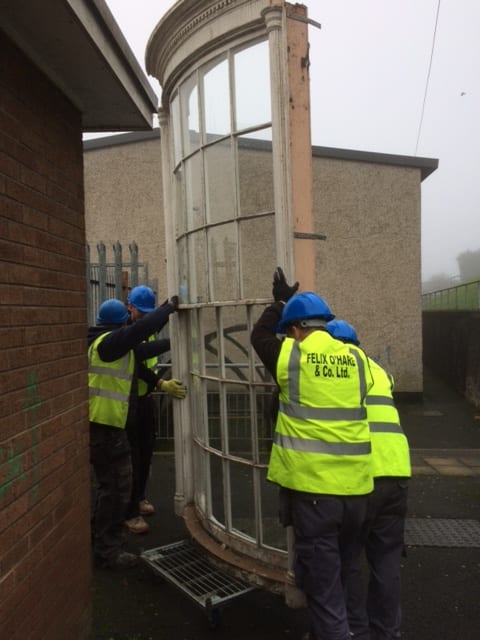 During the construction of the 'old' campus, these windows were salvaged from the previous Pavilion building which was built by Captain William Algeo circa 1805.
The windows, which date back to the early 1800s, will now be safely stored and restored to their former glory for use again in the future.
The Pavilion has been part of Armagh City's history.
The old Pavilion building was a single-story Regency villa with very wide Georgian-glazed windows and a remarkable portico of four gothic columns.
It was home to James Lonsdale, the High Sheriff of County Armagh and a major tenant farmer at Loughgall who built a substantial business selling butter and food produce for the English market.
His eldest son, John, also a High Sheriff of County Armagh and MP for Mid-Armagh until 1918 before being elevated to a peerage, also resided at the property.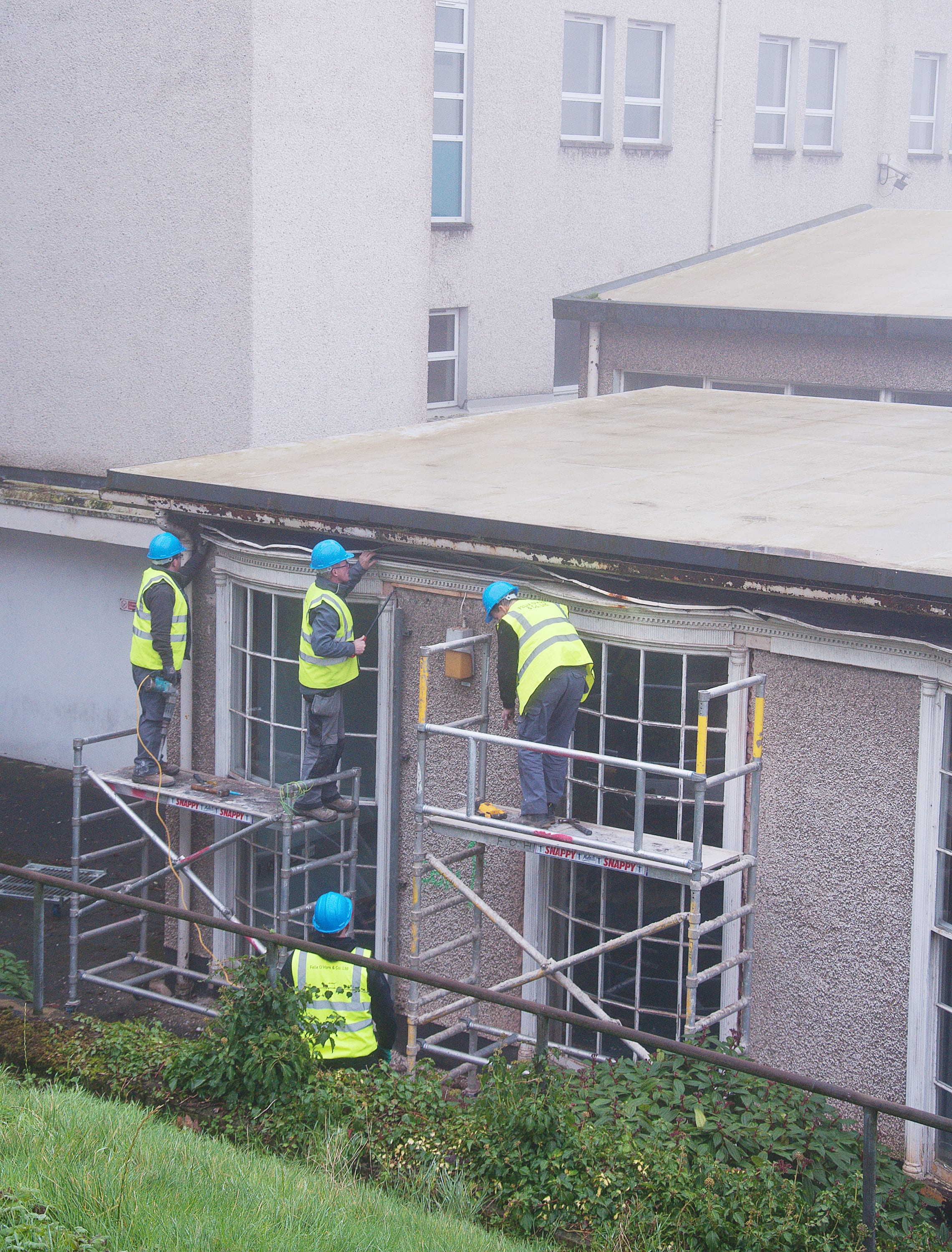 Brian Doran, SRC Chief Executive, said: "We are proud to be working in partnership with both the HED and the Armagh County Museum to salvage and protect these iconic windows.
"The Pavilion is an important part of the history of Armagh City, which is rightly famous for its buildings and places, many of which are recognised and protected already.
"Armagh City, known as the 'City of Saints and Scholars', has widely been recognised as an educational centre since it was founded by St. PatrickWe are proud of this heritage and as we build a new and iconic campus which befits the educational and training needs for this and future generations, the preservation of these windows will mean history can again be retold for many, many years to come."
Sean Barden, Curatorial Services Officer at Armagh County Museum, said: "Armagh County Museum has a long tradition of calling attention to the importance of Armagh's built heritage, so we are delighted to be involved in the preservation of a rare but tangible link to our historic city's past.
"We feel sure that the windows will be seen as an important element in potential regeneration projects and are confident that they will be enjoyed by future generations."
The old SRC campus in Armagh is currently making way for a bright new future as part of a £35 million investment that will transform the outdated 1960s building into 14,000m2 of specialist accommodation, specifically-designed to facilitate professional and technical education and training.
Under the stewardship of Newry-based contractor Felix O'Hare and Company, at its peak, the work will create 200 jobs, including 25 apprenticeship opportunities.
Gerry Gray, Managing Director of Felix O'Hare and Company, said: "We worked hard to deliver a proposal that guarantees the new Armagh campus will create a legacy of achievement for all communities."
In conjunction with the Department for the Economy, the College plans to invest about £95 million on developing three new campuses at Armagh, Banbridge and Craigavon over the next four years.
Sign Up To Our Newsletter