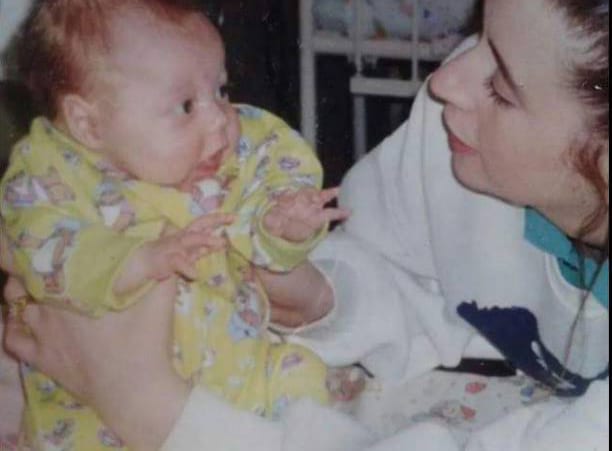 A heart-broken Keady mother has been moved to tears by the kindness of Armagh I followers after our appeal led to the recovery of items of sentimental value stolen from her baby daughter's grave.
Jackie McGuigan lost her daughter Leanne in 1998, aged just four months.
But on Saturday, her grief was as raw as ever after heartless thieves stole a number of very personal items from the baby's grave.
Around 6.50pm, just before evening mass, Jackie was attending her daughter's grave at St Patrick's Church in the town when she noticed it had been stripped of a lantern, a teddy in a glass box, a personal plaque and a tortoise ornament bought as a gift from her uncle.
Jackie says her mother had visited the grave that morning and everything was how it should have been, leading her to believe that the theft happened in broad daylight.
"The teddy in a glass case would have been quite heavy to carry and there was a lantern with a candle inside," said Jackie. "There was more than one person that did this, put it that way."
"That teddy has been there 14 years; I got it for her third birthday. It's gone…just vanished.
"She never liked the dark, which might sound stupid, but that's why we had the lantern with the light on."
Last night (Sunday), Jackie, her husband and two other children – who had all been left devastated at the theft – were overwhelmed by the return of the taken items.
"I can't thank you enough," said Jackie. "After the appeal was posted a woman came to my door with information. They were found locally."
And also found was a lantern removed from another grave.
Jackie is thrilled to have these irreplaceable ornaments back and has visited the graveyard to have them returned to her much-loved daughter's resting place.
The devoted mother said: "I put them back on her wee grave, and I said, 'There you go my sweetheart'.
"I cried with relief.
"I can't thank you enough. I never thought I'd see them again."
Read more news:
Mother distraught after sentimental items stolen from baby daughter's grave
Dog attacks leaves county Armagh estate without postal service
Police release CCTV images in relation to shop thefts
Minister confirms Armagh I exclusive as design plan signed for three new campuses
Scout hall where boys were sexually abused is demolished
Newsletter
Sign up for our weekly newsletter here.