"I have seen landscapes, notably in the Mourne Mountains and southwards which under a particular light made me feel that at any moment a giant might raise his head over the next ridge." – C.S. Lewis
If you've visited Ireland's Ancient East you've probably heard that "Great Stories Stay With You Forever," and we couldn't agree more. We think there is only one thing more satisfying than finishing a great story, that's discovering new stories and characters in hidden lands previously thought out of reach to mere mortals.
The lands of South Down just across Carlingford Lough inspired literary great C.S. Lewis, author of The Lion, the Witch and the Wardrobe, were chosen as part of HBO's Game of Thrones spectacular filming location and is resting place to arguably the greatest known Saint in the world – Saint Patrick, buried in Downpatrick.
But there is so much more to the South Down and Mournes area than literary greats, Hollywood blockbusters and world famous saints. If you're headed up to Downpatrick to learn more about Ireland's Saint, why not stop off in Dundrum and have some of the freshest seafood you could hope to find anywhere at the Mourne Seafood Bar, the Guinness is pretty good too! Dundrum is a 45 minute drive from Greencastle and you have a choice of two spectacular routes, inland through the Mountains of Mourne or along the coastal route through the fishing towns of Kilkeel and Annalong.
A further 15 mins drive north and you're at St Patrick's final resting place – Downpatrick. First, why not let your inner child out with a ride on one of Downpatrick & County Down Railways historic steam trains. They are the only full-size heritage railway in Ireland and run exclusively by volunteers. Downpatrick & County Down Railways post all of their open dates on their website and tickets can be booked in advance. If you're lucky you can even book to ride in the locomotive itself!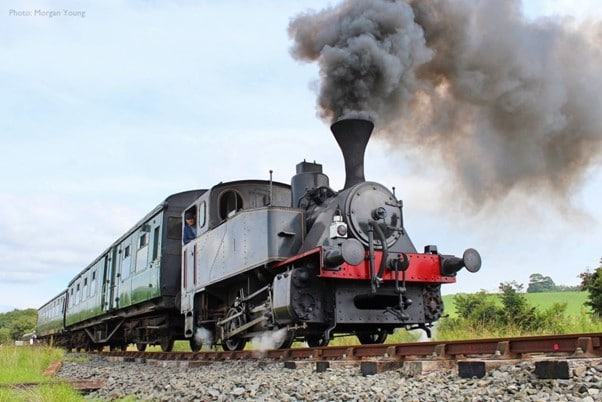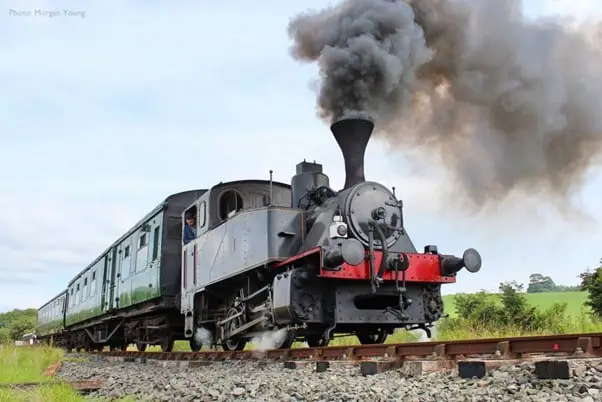 When on St Patrick's trail, the must do is Down Cathedral, built on the ancient Hill of Down in the 12th Century. A massive granite stone marks Saint Patrick's Grave and the building itself is known for its magnificent stained glass windows, impressive organ and soaring architecture. The Saint Patrick Centre, also in Downpatrick is similarly well worth a visit. The world's only permanent exhibition dedicated to Ireland's Patron Saint, it includes a state of the art Imax presentation and exciting interactive displays. www.saintpatrickcentre.com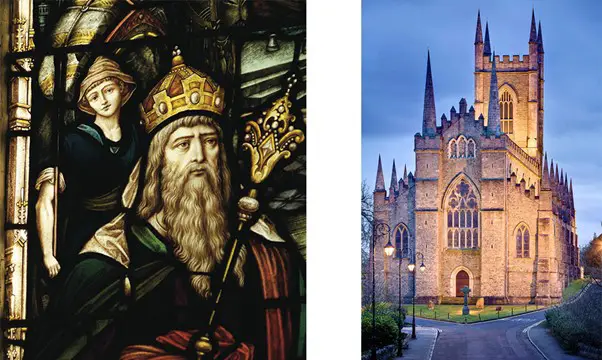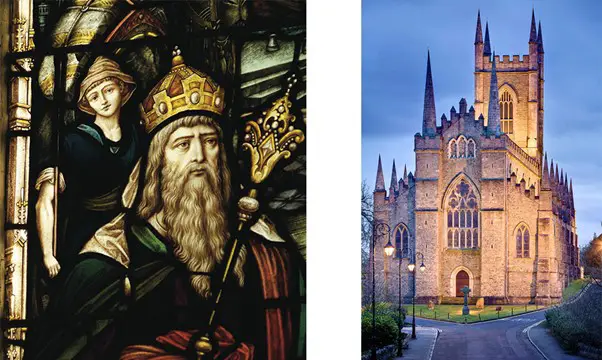 If you don't have time to make it all the way to Downpatrick or are looking for an activity on your way back down to Greencastle and the Scenic Carlingford Ferry port, Kilbroney Park's Narnia Trail is sure to keep the fussiest of young explorers busy. The trails in Kilbroney Park bring to life the story of Narnia, myths and legends associated with this special area of the Mournes. For those looking for something a little more energetic, the mountain biking in Kilbroney is world class. Entrance to Kilbroney Forest Park is free and there are cafe and toilet facilities available. Bikes can be rented on site from East Coast Adventures.

So open yourself up to the lands of myths, beasts, Saints, steam and stories to you and your family. You don't need to take our word for it, take CS Lewis's; "I have seen landscapes, notably in the Mourne Mountains and southwards which under a particular light made me feel that at any moment a giant might raise his head over the next ridge… That part of Rostrevor which overlooks Carlingford Lough is my idea of Narnia."
To book Carlingford Lough  Ferry click here
Sign Up To Our Newsletter