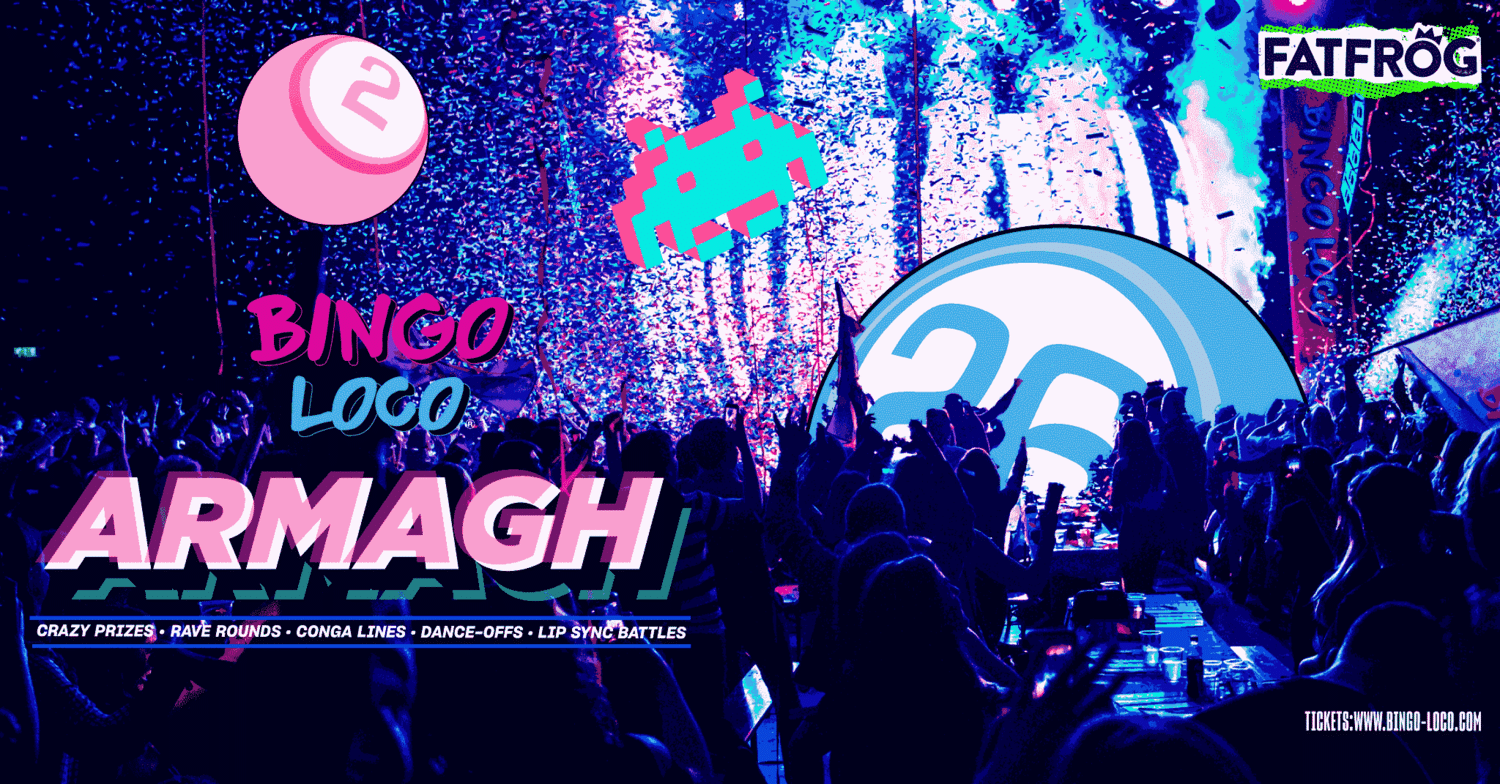 Armagh!! Are you ready!?
Bingo loco is coming for you Saturday June 11 with it's trademark madness! Gear up for an insane night of Bingo, lip sync battles, silly dance-offs, crazy props, confetti cannons, and bad decisions. Shenanigans are mandatory!
What is Bingo Loco?
We are the runaway child of traditional bingo complete with rave rounds, lip sync battles, and dance-offs. The conventional Bingo Cartel doesn't like what we do. We don't care. We are bringing bingo kicking and screaming into a full-on party rave! We've got the balls… the bingo balls to make your roar so loud you'll definitely lose your voice.
Previous prizes include: Trip to Vegas & Coachella, blow up dolls, Instax cameras, crates of cans, a bathtub, 90's gameboys, convertible car, bags of rubbish, 8 foot teddy bears and even a boat??
Saturday June 11, 2022
Doors open 6.30pm | £17.00 includes £1.20 stake
Sign Up To Our Newsletter