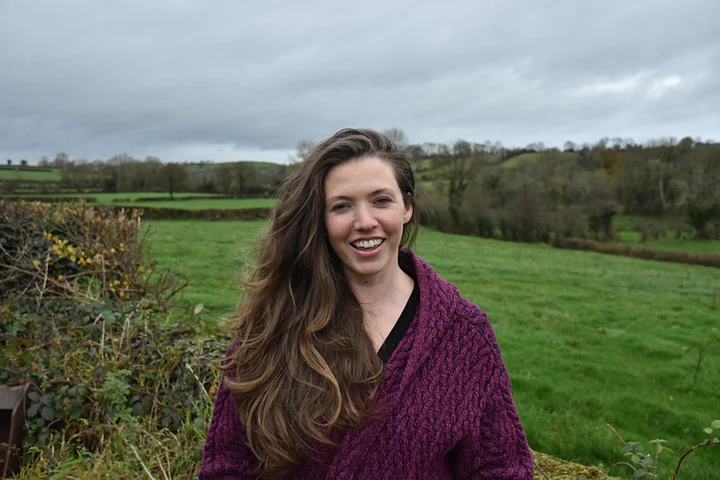 The Wild and Alive Afternoon Retreat invites you to find your calm and enlightened self through meditation, sound, and nature connection.
About this event:
The Wild and Alive Retreat uses a combination of ancient and modern mindfulness, sound healing, nature connection, and community circle techniques to re-discover your excitement for life, find stillness and beauty in the moment, develop a deeper connection with yourself and regain confidence and grounding in your body and community.
At this retreat you will:
Learn new mindfulness practices to enhance your mental and emotional health
Experience a Sound Healing session with Alchemy Crystal Singing Bowls to enhance your immune system, and develop a renewed sense of purpose, well-being, calm, and connection to self. Guided by certified sound healing practitioner Jillian (Sound & Soul)
Meet your Power Animal through Shamanic Breathwork and drumming that encourages inner wisdom and grounding. Guided by Conscious Connected Breathwork Facilitator and Shamanic practitioner, Gail McAleese
Experience the benefits of nature that are healing and life-guiding. You'll then develop practices to connect to this healing source on your own
Meet your future self and gain tools to connect with them for guidance
Learn new methods of connecting deeper with people in your life
Eat wholesome, plant-based food and hot drinks prepared with intention and a loving energy
Be guided and cared for in a peaceful and rejuvenating environment, immersed in native plants and nestled in the gorgeous countryside of Granemore – Tassagh
Meet and connect with others who are on a similar path
Reconnect to your Celtic roots
This retreat is for people who feel unfulfilled and unexcited about their life.
You may feel restless and disconnected from yourself or the people around you. Maybe you're longing for something more – more depth out of life – but are not sure where to look or how to start. You may simply be curious about spiritually-rooted, self-awareness events. Or, you may be wanting to develop new methods for your already established spirituality and mindfulness routine.
To fill that void, this retreat provides you with tools and practices that develop a sense of wonder and excitement in your daily routine through building deeper connections to ourselves, each other, and the natural world.
By learning to connect to your wisest self, the people around you, and the natural world – the ultimate source of health, abundance, and belonging – as a retreat member, you will walk out feeling excited about life.
You'll wake up with the ability to look at the world through different eyes: a place that's held by nature and therefore a place with potential for connection, beauty, and health. You'll be rooted and empowered in your bodies and excited to explore your inner and outer world even more.
Your Retreat Guides:
Diana Myers – Meditation and Nature Connection Guide
Diana is an Ecology student (MSc.), writer, and meditation guide who unites communities and nature for increased vitality, connectedness, and mental clarity.
After years of substance abuse, depression, anxiety, and experiencing a constant feeling of emptiness and disconnection, Diana was introduced to the wild outdoors and mindfulness practices. She found that combining the two activities delivers the sense of belonging, spiritual aliveness, and deep presence that humans crave: attributes that are inherently missing from our modern culture.
Diana uses a variety of guided meditation practices from well-known meditation and Eastern culture teachers, and nature-connection practices from her academic background and interest in Celtic traditions to create uplifting and enlightening experiences.
Jillian – Sound Healing Journey with Alchemy Crystal Singing Bowls
Jillian @ Sound & Soul is a qualified/certified sound healing practitioner and certified Reflexologist,
meditation, breath work coach.
Jillian was drawn to spiritual practice through her own life experiences which took her on a path of self-discovery.
Sound Healing invoked deep emotional connection and opened the gateway to her own healing journey, so Jillian's mission is to invite others to bring balance to the mind & body & heal through the magical tones and vibrations of the Alchemy crystal singing bowls.
The vision is to hold a safe, nurturing scared space and facilitate an experience of sound that not only provides deep relaxation but enhances the immune system, clears the mind, and leads to a renewed sense of purpose, well-being, calm, happiness, and connection to self.
Gail McAleese – Conscious Connected Breathwork Facilitator and Shamanic practitioner
"Within the loving and safely held container of Sacred Space, I work in a very gentle, yet strong, grounded, and intuitive way, to hold a space for those who are ready to reconnect within themselves through conscious connected breathwork and shamanic practices.
These potent practices help us to let go of the 'story' and bring the focus back to the wisdom of the body, enabling the release of emotional/energetic blockages, clear imprints, reclaiming that inner power and our own unique, innate ability to heal ourselves. Reconnecting deeply within brings much deeper connections without.
I am a passionate advocate for Conscious Connected Breathwork, which has been an important part of my own healing journey."
To Bring:
Retreat members are encouraged to bring warm clothing, a water bottle, a notebook or paper and pen, a fully charged phone, and headphones that connect to your device (this is super important for one of the activities!)
The Takeaway:
You can enjoy this serene summer afternoon retreat in the calm countryside of Tassagh, Armagh. We'll provide grazing boards, hot and chilled refreshments, and a cosy sharing circle for you to learn and grow in a supportive community of beautiful souls.
There are only 10 tickets left and these expect to sell out soon. So, if you want to attend with a friend or family member, booking together is recommended to ensure everyone you care about gets a spot. The last day to get tickets is July 22!
Saturday August 6, 2022
Tickets £62.00 | 12 – 5pm
Sign Up To Our Newsletter